Besides the rich Cuban culture, several great museums, and beautiful waterways, Tampa is also a great destination for shoppers.
Located in the heart of Florida's beautiful Gulf Coast beaches, Tampa is home to a variety of shopping experiences, ranging from historic shopping districts to air-retail complexes.
If you're a treasure hunter, there are several flea markets, vintage shops, and farmer's markets in and around the city. While shopping at these places, you're bound to discover something unique at an affordable price.
This stunning city also hosts several malls that deliver the best shopping, dining, and entertainment experience. Most malls are open-air, allowing shoppers the fresh air and warm weather of Tampa.
The shopping destinations boast several international brands that you might know and love, as well as unique local stores the sell products that might spike your interest.
Whether you're a resident or visiting Tampa for the first time, join us as we dive into the 10 top shopping malls in City.  Rest assured, these centers will meet your heart's desires.
The 7 Best shopping malls In Tampa
International Plaza and Bay Street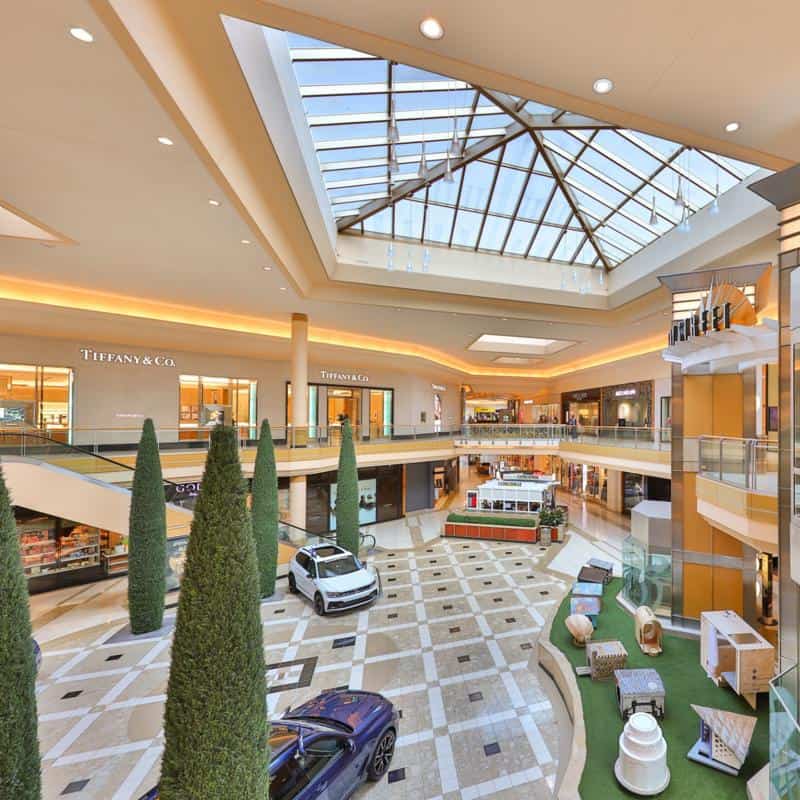 Location: 2223 N. Westshore Blvd. Tampa FL 33607
Opening Hours: Mon to Sat (10:00 am–9:00 pm), Sun (11:00 am–6:00 pm)
of Stores: 200+
Covering a retail area of 1,235,000 sq. ft, International Plaza and Bay Street is perhaps the biggest shopping mall in Tampa. It's located next to Tampa's International Airport, meaning it's should your first shopping spot when you enter the town or your last stop when leaving. Either way, the shopping center will offer you an experience like no other.
With over 200 stores, this indoor mall is sure to meet all your needs, from shopping to entertainment. The stores include international brands, high-end designer brands, and local affordable stores. You can treat yourself to a new Gucci handbag or high-end watch from Kay Jewelers.
Other popular brands worth checking out include:
| | | |
| --- | --- | --- |
| Abercrombie & Fitch | BOSS | Louis Vuitton |
| Gucci | Athleta | Forever 21 |
| American Eagle Outfitters | Apple | Tesla Motors |
If you're tired of shopping, the cool mix of laid-back and upscale restaurants and bars within the mall or on Bay Street serve the best foods and drinks. Be sure to check out the following dining options:
Aussie Grill by Outback
California Pizza Kitchen
Earl of Sandwich
Whiskey Cake Kitchen and Bar
Additionally, there's also enough parking space.
Hyde Park Village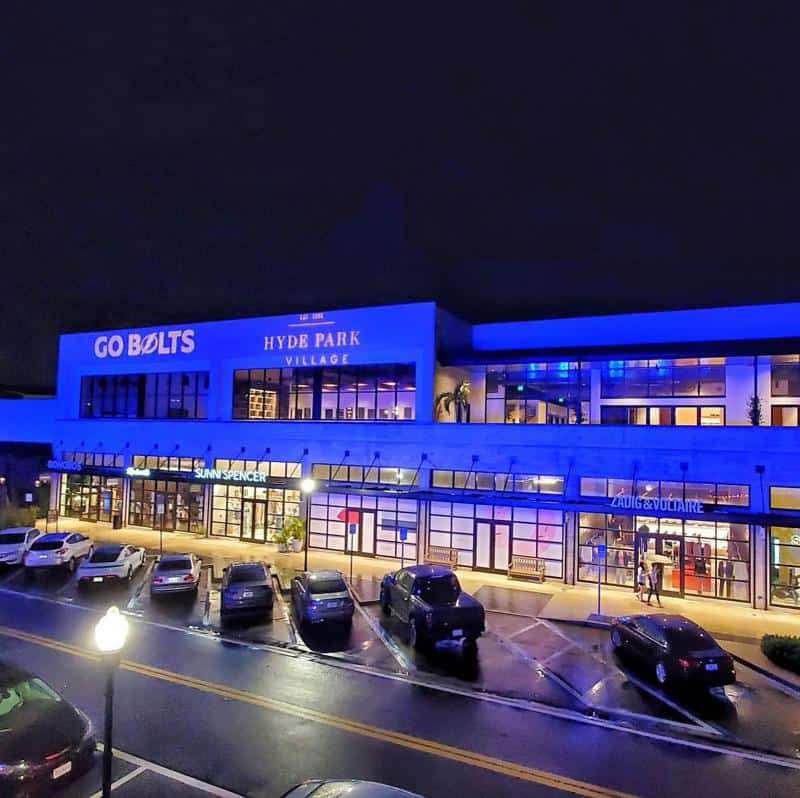 Location: 1602, W. Snow Ave, Tamp, Fl, 33606
Opening Hours: Mon to Sat (10:00 am–8:00 pm), Sun (12:00 pm -5:00 pm)
of Stores: 60+
Next on our list is one of the best shopping destinations in Tamp: Hyde Park Village. It's an upscale, charming open-air lifestyle center.
Located in the heart of the Hyde Park historic center, the mall provides shoppers a laudable and delightful shopping, dining and entertainment experience.
It was first opened in 1995, and since then, it has hosted several national, regional, and locally owned stores, including:
| | | | |
| --- | --- | --- | --- |
| Anthropologie | Francesca's | Lululemon | Pottery Barn |
| Verizon | West Elm | Bonobos | Ella Bing |
| Madewell | Suits Supply | Vineyard Vines | Sunni Spencer |
Since it's an open-air market, it has a unique ambiance that makes shopping fun and hassle-free. The paths in the park connect to various specialty stores at the center. The seats also provide a nice place to relax and unwind after a busy day shopping.
You won't stay hungry at Hyde Park Village. It boasts top-class restaurants and diners, offering delectable food that will leave you begging for more. Grab your food and drinks at the following spots:
Buddy Brew Coffer
Meat Market
On Swann
Timpano
The mall features fun zones like Cinebistro, which offers movies as well as a full in-theater dining experience.
The bottom line is this charming outdoor mall is the mecca for shopaholics, travelers, and Tampa's locals. So, ensure you've added it to your to-do list when visiting Tampa.
Tampa Premium Outlets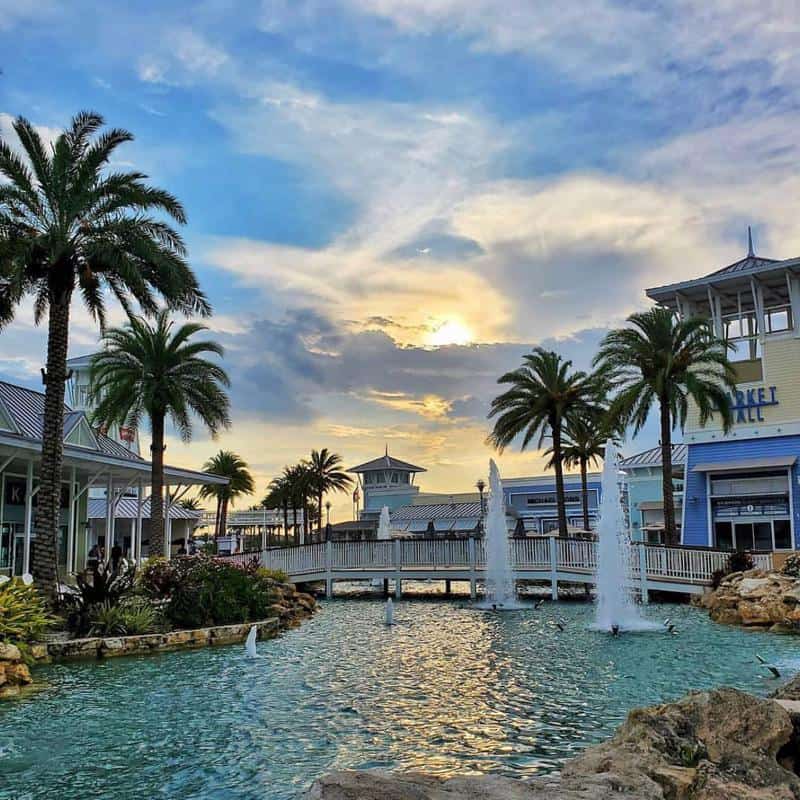 Location: 2300 Grand Cypress Dr, Lutz, Fl-33559-6824
Opening Hour: Mon to Wed (11:00 am–8:00pm), Thur to Sat (10:00am -9:00pm), Sun (10:00am -7:00pm)
of Stores: 116 Stores
Twenty minutes from downtown lies Tampa Premium Outlets, the best outlet mall in Tampa. So, if you're looking for a delightful shopping experience, as well as great bargains, stop by this mall.
Spending your time is hardly difficult. It features designer stores that offer between 25% to 65% discounts on their products every day. You can purchase your favorite items, from shoes and clothes to jewelry and accessories from international brands, all at reduced prices. You can enjoy additional deals by joining their VIP Shopper Club.
Top Brands Stores in the mall include:
| | | | |
| --- | --- | --- | --- |
| Adidas | Brook Brothers | Calvin Klein | Marc Jacobs |
| Ann Taylor | Converse | Loft | Puma |
| Boss | Levi's | Nike | Tommy Hilfiger |
This 116-store evokes mall radiates a coastal vibe, with breezeways, courtyards, and palm trees. The mall has an ample lounge and several benches, so you can take a break and relax from all the shopping.
Do you have kids? No need to worry! Tampa Premium Outlets is family-friendly and features rental strollers, nursing lounges, and enough space for kids to play.
After the kids are tired of playing, take them for burgers at MacDonald's. Or you can stop by other restaurants and diners in the mall, including:
Johnny Rockets
Bianco Gelato
Asian Chao
Starbucks
Sbarro
Poke Lulu
The Shops at Wiregrass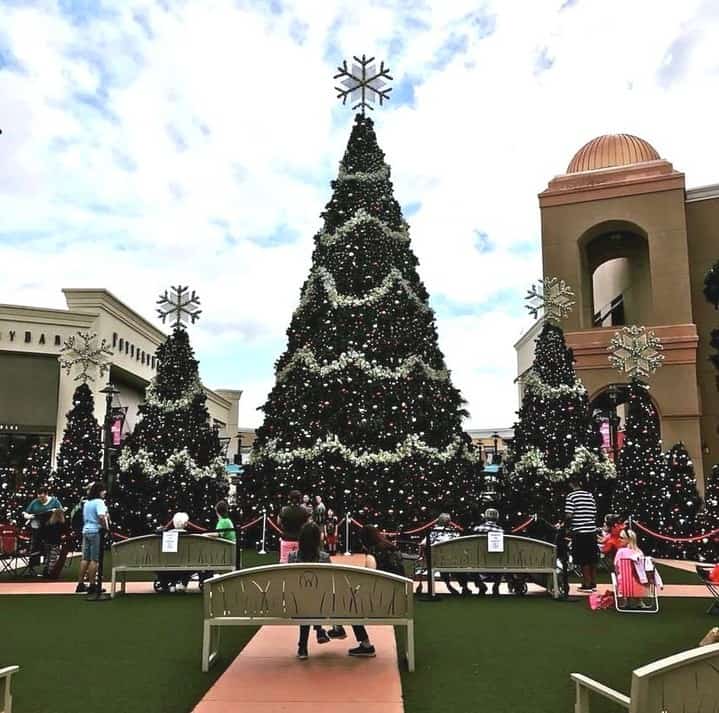 Location: 28211 Paseo Dr. Wesley Chapel, FL, US 33543
Opening Hours: Mon to Sat (11:00 am–9:00 pm), Sun (12:00 pm–6:00 pm)
of Stores: 100+
Located northeast of Tampa, The Shops at Wiregrass is a breathtaking destination. This upscale outdoor mall is a modern oasis for avid shoppers. It boasts a diverse mix of shopping options for the entire family, ranging from fashion, health, dining, beauty, homeware, etc.
If that's not enough! It covers an area of 800,000 sq. ft, featuring pocket parks, waterfalls, clean streets, and rocking chairs, all of which create a welcoming atmosphere for visitors, residents, and other shoppers.
On top of that, it has 100+ specialty stores to choose from, anchored by Dillard's and Macy's. While at the mall, check these top stores too:
| | | | |
| --- | --- | --- | --- |
| JC Penney | Sephora | Williams Sonoma | Barnes & Nobels |
| Victoria's Secret | Pottery Barn | American Eagle Outfitters | Apricot Lane |
| Kay Jewelers | Pandora | Forever 21 | Bath & Body Works |
In addition to the stores, several restaurants and dining sport line the mall's sidewalks. You and your family or friends can indulge in tasting various cuisines, drinking at the bars, or snacking tasty treats after shopping.
The Shops at Wiregrass also host several events each year suitable for the entire family, particularly during holiday seasons. Popular events include Symphony in Lights and Fresh Market.
WestShore Plaza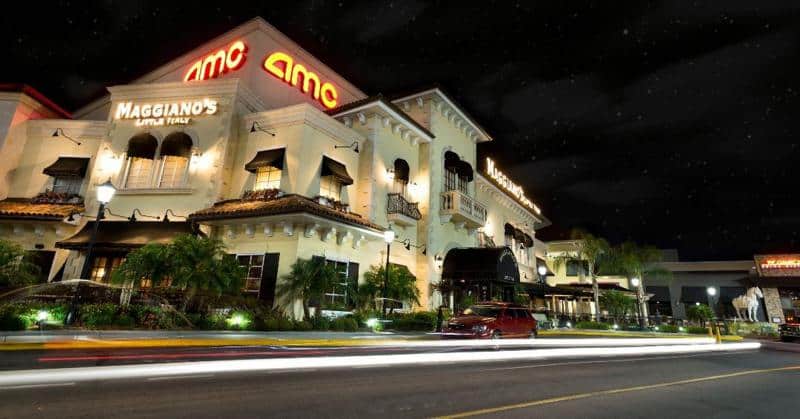 Location: 250 WestShore Plaza, Tampa, Florida United States
Opening Hours: Mon to Thur (11:00 am–7:00 pm), Fri to Sat (10:00 am–8:00 pm), Sun (12:00 am: 6:00 pm)
of Stores: 114
Another mall worth checking out in Tampa is WestShore Plaza. It is located only one mile away from Tampa's International Airport and neighbors about 8,000 hotels. That explains why it's a preferred destination for many tourists.
WestShore Plaza got established in 1967 and was hyped as Tampa's first fully air-conditioned shopping center for years. Although it's not as large as International Plaza, it's adjacent to the town's most prestigious and wealthy neighborhoods.
The mall serves over 2.8 million people a year, thanks to its comprehensive list of specialty stores, including H&M, Claire's, and JC Penney among others. For the best apparel, shoes, and jewelry, visit the stores below:
| | | | |
| --- | --- | --- | --- |
| Macy's | Francesca's | Lens Crafters | Ricardo's Menswear |
| Ann Taylor | Kay Jewelers | Victoria | Prince Jewelers |
| Best of Canvas | New Balance | Old Navy | Foot Locker |
Besides stores, WestShore Plaza is a top entertainment destination in Tampa. It houses AMC Theatres, so you can view your favorite movies anytime you're in the mall. You will also enjoy, delicious beverages at MacGuffins Bar and other AMC-crafted cocktails.
We can't forget the endless list of dining options at WestShore Plaza from food courts to restaurants to take-out spots. Grab yourself enchanting meals, drinks, or snacks at the following spots:
Besito Mexican
Auntie Anne's
Chick-fill-A
Sansei Japan
Planet Grilled Cheese
Reis & Irvy's Frozen Yogurt
PF Chang's China Bistro
Citrus Park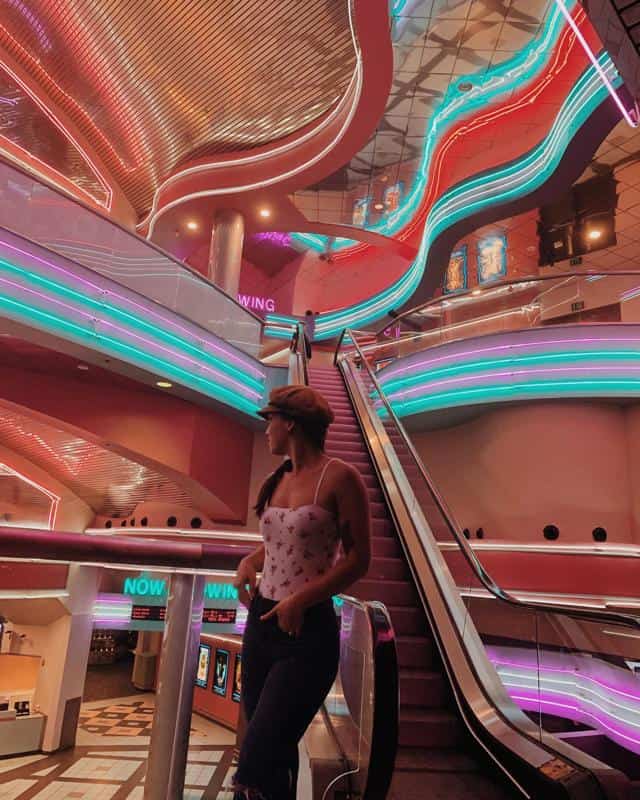 Location: 8021 Citrus Park Town Center, Tampa, FL 336525, United States
Opening Hours: Mon to Thur (11:00 am–7:00 pm), Fri to Sat (10:00 am–8:00 pm), Sun (12:00 am: 6:00 pm)
of Stores: 150+
Citrus Park, formally known as Westfield Citrus Park, is among the top indoor shopping destinations in Tampa. It's anchored by popular chain retail stores, including JC Penney, Macy's, and Dillard.
If you're after trending apparel, home décor, jewelry, or health and beauty, the collection of over 150 stores will surely meet your needs. Top shops include:
| | | | |
| --- | --- | --- | --- |
| Aeropostale | H&M | Crocs | VANS |
| LOFT | Francesca's | Pandora | Kay Jewelers |
| Victoria's Secret | Claire's | Custom Tee | American Eagle Outfitters |
Citrus Park is also the best shopping center for individuals with kids because it's family-friendly. It features a family lounge and dining areas for kids. Besides that, there's a two-story carousel and train that runs around the center to keep your kids entertained.
The mall doesn't fall short in terms of dining options. The meal served by the assorted blend of national and local restaurants and eateries at the mall will leave your tastes buds exploding in flavors. Best spots for eating include:
Chick-Fill-A
Pierre's Eatery
Sarku Japan
Tacos Gone Mobile
Johnny Rockets
Are you after entertainment? Regal Cinema got you covered. Or you can visit FYE and check out various music, movies, collectibles, and more. Citrus Park cares about its customers' well-being too. They have set-asides enough seating areas with phone charging outlets so customers can relax after shopping.
Westfield Brandon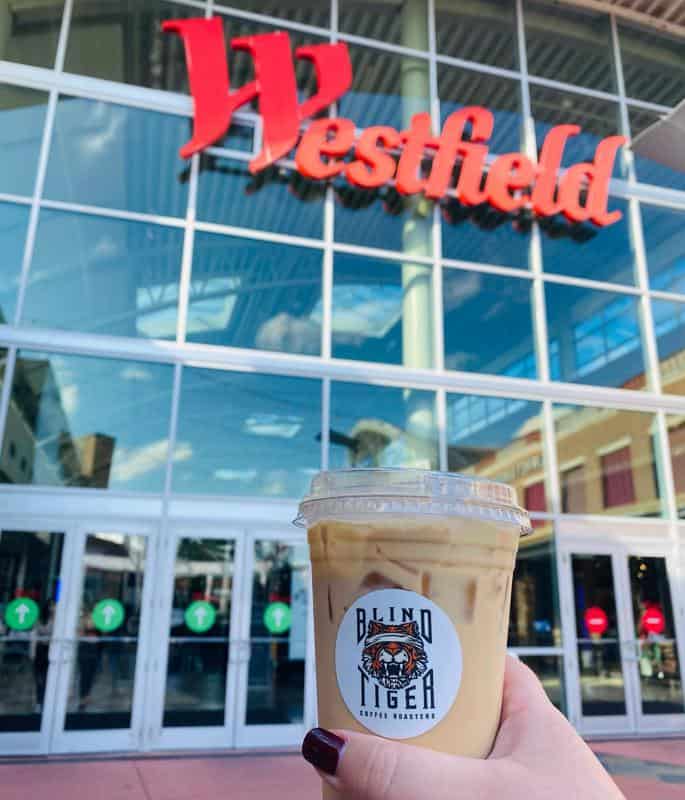 Location: 459 Brandon Town Center, Brandon, FL, 33511
Opening Hours: Mon to Thur (11:00 am–8:00 pm), Friday to Sat (10:00 am–9:00 pm), Sun (11:00 am: 6:00 pm)
of Stores: 155
Last but not least, we have Westfield Brandon Mall. It was first opened to the public in 1995 and since then, it has grown into a trustworthy shopping destination not only for tourists but for Tampa residents. It has anchored several popular chain stores over the years, including JC Penney, Sears, and Macy's.
The mall sits eight miles downtown on the land between State Road 60 and Lee Roy Selmon Express. It's a magnificent mall and its grandness are evident enough through its astonishing interior and exceptional services. At the center, shoppers enjoy a mix of chain stores, specialty shops, departmental stores, and restaurants.
The sculptures, waterfall features, and palm trees at the mall, all evoke a welcoming atmosphere for shoppers and tourists alike. When you stop by, be sure to check the top stores at the center, including:
| | | | |
| --- | --- | --- | --- |
| Abercrombie & Fitch | Apple | Crocs | Francesca's |
| Aerie | Clarie's | Dillard's | Kay Jewelers |
| Macy's | Skechers | Victoria's Secret | Zumiez |
Most of these stores usually offer shoppers amazing deals and discounts on their products. In addition, there are over 31 dining options where you can chill and grab a quick bite, tasty full meal, or cold drink. If you're feeling famished after shopping, walk into Aussie Grill By Outback and order their Aussie Cuisine. Alternatively, you can stop by other eateries, such as:
Auntie Anne's Pretzels
Charley's Philly Steak
Chick-Fill-A
Cinnabon
F. Chang's China Bistro
Starbucks
Thai Max
There are also many fun events held throughout the years at the mall. The shopping experience at Westfield Brandon is truly magical and worth it. But since it's a popular destination, it's usually crowded, especially on weekends and holidays.
Conclusion
Tampa is a gorgeous city featuring stunning shopping destinations like International Plaza and Bay Street, Westfield Brandon, WestShore Plaza, and others. If you visit this city on the Gulf Coast of Florida, try to stop at these destinations.
Tampa is also home to diverse cultures infused with Spanish and Cuban flavors, great museums, beautiful waterways, and lively business hubs. So, don't leave Tampa without fully exploring the city.
With that said, have a great time shopping in Tampa.