The COVID-19 situation is changing daily. There is limited response time; thus, a proactive attitude is inevitable. The pandemic has change both consumers and retailer behavior too. Most businesses have had to shut down with the lockdown and are yet to open their doors. Other businesses have completely changed how they work.
In New Hampshire, for instance, many malls are yet to reopen. Therefore, with the few reopened, it pays to know which are the best shopping malls in New Hampshire and how their services differ from the rest.  Here are some that we think are the best given their measures to combat the spread of the virus, service provision, and operating hours.
Best Shopping Malls in New Hampshire
The Mall at Rockingham Park, Salem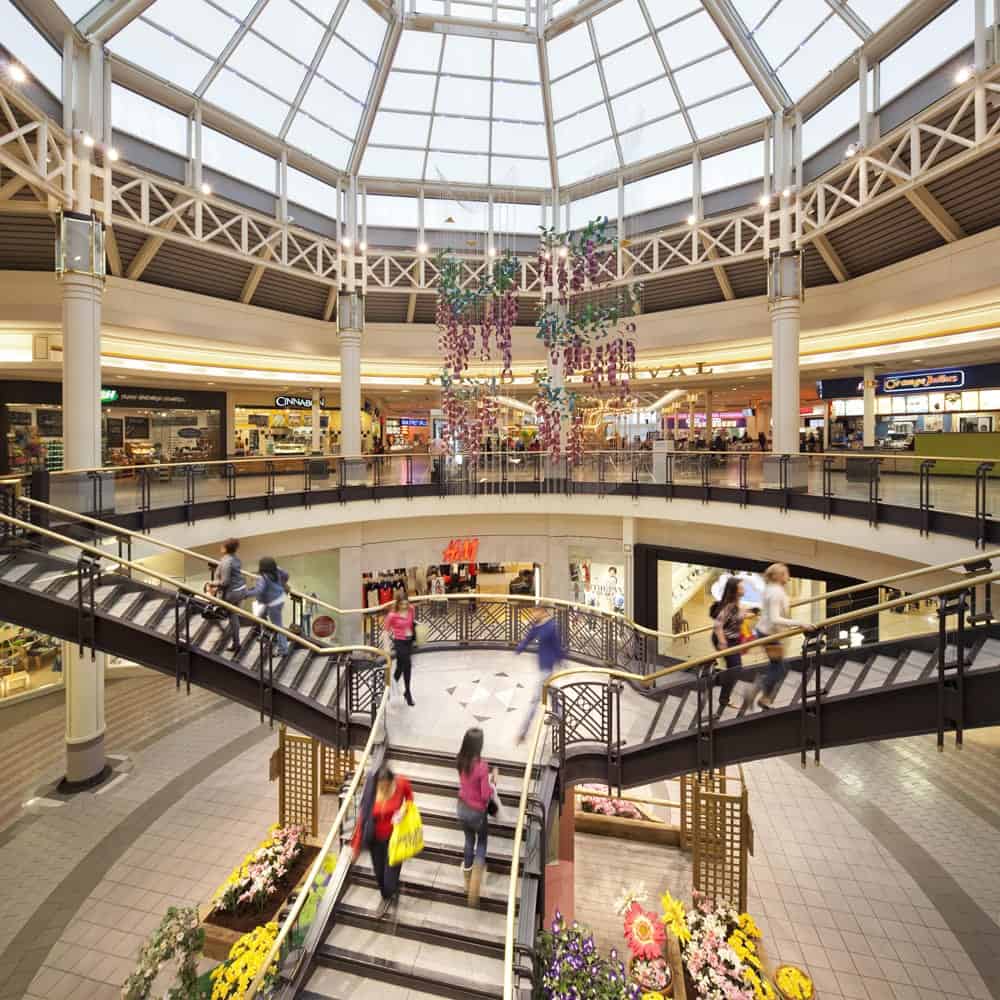 This is arguably the largest mall in New Hampshire, covering 1,024,171 sq. ft of floor space. The Mall at Rockingham Park is adjacent to the former Rockingham Park race track in Salem and Interstate 93. It is New Hampshire's third shopping mall to be built.
There are 144 stores in this mall. Dick's Sporting Goods, Macy's, JCPenney Sears, and Lord &Taylor are the primary anchors here.
If you have been to thousands of shopping malls in the US, you will agree that this one is among the best. Everything from food, clothing lines, jewelry to food and cosmetics to whatever you are looking to shop is found here under one roof. All big brands of jewelry, clothing and footwear are available here.
On the other hand, the mall boasts of a vast parking space and multiple mall floors. While here, do not miss the fantastic burger, mini donuts with happy dipping sauces, and Tutti Frutti frozen yogurt.
Great service guaranteed, that will make your shopping experience amazing. Besides hooking up with The Mall at Rockingham Park on various social media platforms, you can call them on +1 603-894-4411.
Address: 99 Rockingham Park Blvd, Salem, NH 03079
Vast parking lot
Opens daily
The Mall of New Hampshire, Manchester
This shopping mall is situated in the Lower South Willow neighborhood of Manchester, New Hampshire. Like The Mall at Rockingham Park, it also has Macy's, JCPenney, and Dicks Sporting Goods and its primary anchors. Additional primary anchors of this mall include Old Navy, Dave & Buster's, and Best Buy.
With 125 stores, you definitely will get whatever you want to shop under one roof. This mall also has an extensive food court and measures 798,881 sq ft. It is the third-largest mall in New Hampshire. The initial construction of the shopping mall was completed back in 1977 August then; it used to be the first large-scale shopping mall in New Hampshire. It has, over time, been expanded dramatically.
Besides the mall having a decent food court and several stores, it is an excellent spot to play Pokemon. The ample interior space is comfortable to work and exercise indoors. And, if you are looking for a place to have some fun with your family and friends, then The Mall of New Hampshire is your ideal spot.
Address: 1500 S Willow St, Manchester, NH 03103, United States
Retail floor area 798,881 square feet (74,218.5 m2)
Extensive parking
Six anchor tenants
Merrimack Premium Outlets, Merrimack
Merrimack Premium Outlets mall was opened on June 14th, 2012, in Merrimack, New Hampshire. It has 103 stores and restaurants. It includes various outlets, including Coach, Barbour, Guess, Michael Kors, Lucky Brand Jeans, and True Religion.
The complex also has reputable anchor-type stores such as Saks Fifth Avenue Off 5th, Polo Ralph Lauren, Banana Republic, and Bloomingdale Outlet. The mall is situated in Merrimack's off Exit 10 of the F.E Everett Turnpike, not far from U.S Route 3.
If you are looking for a shopping mall that is not overcrowded, make this one your favorite in New Hampshire. There are lots of good offers in place that can be accessed on the go via the Simon App. The outlet center has most of your favorite brand stores.
You will get some really good deals shopping clearances in most of your favorite stores. On the other hand, the mall's outlet layout is always easy to navigate, and you won't feel overwhelmed or tired.
Merrimack Premium Outlets has clean restrooms. Only the kid's play area needs a little more attention, but so far, it's nice with cute scenes as the cliffs that surround the mall are just exquisite. No matter the time of the season you pop, you will enjoy your time here, and any cash spent here is worth it.
Address: 80 Premium Outlets Blvd, Merrimack, NH 03054, United States
Open every day except Sunday
Total floor area: 798,881 square feet (74,218.5 m2)
Mall at Fox Run, Newington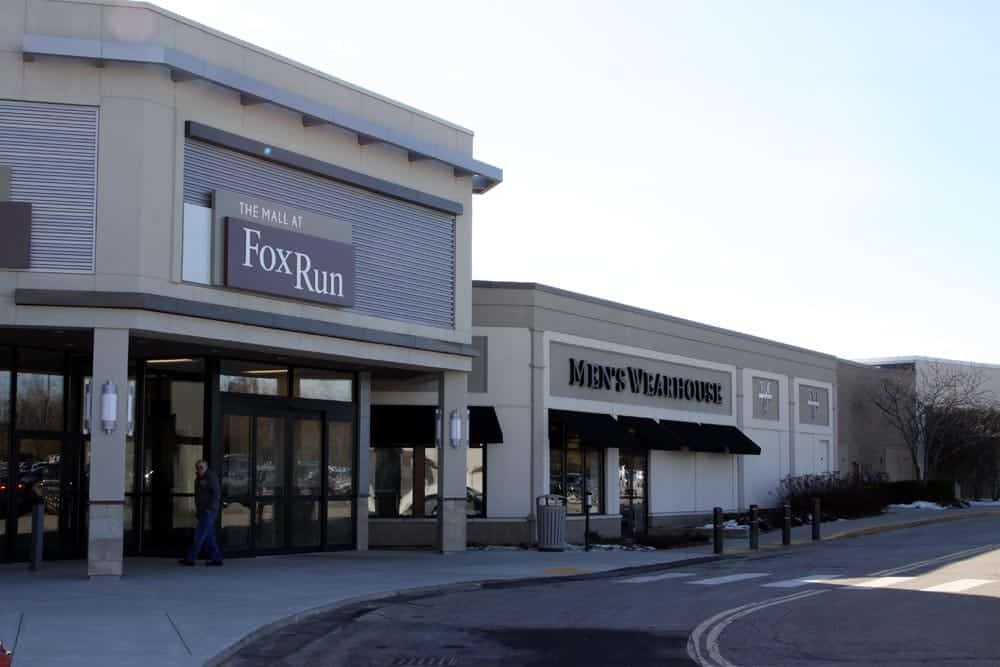 Initially called Fox Run Mall, this mall is found in Newington, New Hampshire, north of Portsmouth. It is the fourth largest shopping in New Hampshire, with a total floor area of 603,618 square feet. The primary anchor stores of the Mall at Fox Run include Macy's, JCPenney, Men's & Home Store, and Macy's Women's.
The complex has well up to 84 shops which are all on one level. This complex acted as a successor to the smaller and dated Newington Mall since its completion in 1993.
This mall only had four anchors department stores, namely Macy's, Sears, Filene's, and JCPenney.  Filene's brand was, however, discontinued due to the merger between May and Federated stores.
There are lots of great shopping stores in this mall. Also, the mall is always clean, safe, and excellent for shopping things under one roof.
The mall adheres to the measures put into discouraging the spread of COVID 19. Thus, you won't find a lot of traffic here during the day. This gives you a smooth shopping experience. Only that mall opens too late in the morning during the weekend.
Nonetheless, you will enjoy good meats with selections of single servings like stuffed chicken and pork chops. Enjoy a great selection of fresh vegetables and the on-site bakery with the best selections.
Address: 50 Fox Run Rd, Newington, NH 03801, United States
Floor area: 603,618 square feet
Opens daily from 10 am or 11 am to 6,7 or 8 pm
Pheasant Lane Mall, Nashua
This mall features on the list of the largest and best shopping malls in New Hampshire, with a floor area of 979,427 square feet. By the start of 2021, the complex had over 139 stores and kiosks, including the four anchor stores, Target, Dick's Sporting Goods, Macy's, and JCPenney. Sears recently occupied the last anchor store.
The mall also has up to 15 restaurants. Simon Property Group of Indianapolis has been owning and managing the mall since 2012.
Just over the border in Nashua, the mall offers a tax-free shopping experience. They have a decent selection of retailers, and most of its storefronts are populated. Due to the pandemic, some retailers are shuttered; however, with the various anchors and retailers still holding on, you will most likely get what you need. The mall's food court is also sufficiently packed with some of the most decent options.
If you have been searching for a great place for shopping, with great and valuable personal wearables and gadgets at tax-free prices, you know the place to visit while in New Hampshire. There is ample parking. It is an excellent place to spend your time and money with your friends and family.
Address: 310 Daniel Webster Hwy, Nashua, NH 03060, United States
Total retail floor area: 979,427 square feet
Ample parking space
Lilac Mall, Rochester
Lilac Mall is conveniently located in Rochester, NH. The one-level enclosed community shopping mall has been the only shopping mall in the area for well over 30 years. It features some reputable stores, including Ocean State Job Lot, JCPenney, Papa Gino's, Hannaford Supermarket, Universal nail, Subway, Mattress by Appointment, Seacoast Gymnastics, Jordan's Family Eye Care Dollar Trea, and Bea's Jewelers.
The mall serves various nearby neighborhoods such as Strafford, Barrington, Somersworth, Alton, and Milton. It also serves communities on the North of Rochester and Maine communities like Springvale, Berwick, Sanford, and more.
The mall has ample parking. You can count on it for good food and a decent amount of shopping stores. Coming from the pandemic, you will expect not as many stores to have opened. It is expected that soon most stores will reopen. Label Shopper is now where JCPenney used to sit.
The mall is located in tax-free New Hampshire; thus, when you pop in, you not only save money, but you avoid the drive and experience a great customer experience. The lilac mall is open every day so that you can shop with convenience.
Address: 5 Milton Rd, Rochester, NH 03867, United States
Good parking
Opens daily
Brickyard Square, Epping
Brickyard Square is found in Epping, New Hampshire. There is always a reason to visit this mall, as you will get anything you want from. It has many reputable stores such as New Hampshire Liquor & Wine Outlet, Market Basket, O'Neil Cinemas, The Beach Plum or Popovers, Marshalls, and Old Navy. This is your easiest place to shop, dine and enjoy. Free parking and friendly service are guaranteed at Brickyard Square.
There is a lot to do here; besides, you can sample from the many restaurants in the strip mall. Take advantage of the best prices at the Market Basket. Enjoy meatloaf with two sides, soft-serve ice cream cones, and a hot turkey dinner. What's more, the portions are large you definitely want to come back next time.
Besides great products, the shopping mall is sparkling clean, and it really has nice staff in every store that you walk into.
Address: 24 Calef Hwy, Epping, NH 03042, United States
Best selection of stores and restaurant
Great place to catch a movie
Opens daily
Fort Eddy Plaza, Concord
This strip mall is a double strip mall given its Lodge Road that goes between it; hence you can either go right or left off the highway. On the left, there is pizzeria Uno Petco AutoZone L.L. Bean outlet, and more. There are Rite Aid, Five guys Eastern Mountain sports, AAA office, and Bam, a large bookstore on the right side. There are also many other retail stores.
A lot can be said about this mall, but first, the employees here are quite friendly and polite. The mall is clean with neat stores, and the different departments are also kept up. The mall has extensive parking on both sides of the road, and they are in plenty and attractive with many flowers and shrubbery greenery.
Address: 73 Fort Eddy Rd, Concord, NH 03301, United States
Operates 11 am to 10 pm
Ample parking
The Crossings, Newington
The Crossings mall is found in tax-free Newington, NH, and provides an open-air shopping experience like no other. The mall prides itself on a wide variety of dining, entertainment, and shopping options. The mall has up to 21 malls; hence it's pretty easy to find what you are looking for.
Visit The Crossing's Olive Garden and enjoy a luncheon pasta special with endless breadsticks and salad, pasta with meat sauce, chicken parmesan, and much more. Besides, everything, including the service, is on another level.
Here, COVID-19 rules are strictly adhered to; hence there is always a short wait time before you get seated to allow time to clean between seatings and limit the number of guests. You definitely will enjoy going out to dinner despite the COVID-19 slight inconvenience. There is a good inventory balance too, and with the well-trained and motivated staff, you won't regret walking into this mall.
Address: 45 Gosling Rd, Newington, NH 03801, United States
Operates every day, 10 am to 9 pm
Adheres to strict rules and regulations to prevent the spread of COVID-19
Conclusion
Shopping can be done anywhere; nonetheless, you want to ensure that you are visiting a friendly shopping mall in New Hampshire especially. With COVID-19 cases on the increase even after lockdown, you want to ensure that your mall of choice adheres to the stringent measures put in place to curb the spread of the virus. These are some of the best shopping malls to pop and enjoy great service and experience.