Situated by the side of one of the Great Lakes is a stunning city called Milwaukee. It's the largest city in the State of Wisconsin. The city boasts several diverse cultures and a climate characterized by rapidly changing weather. Whether you are an avid shopper or tourist, you will enjoy several fantastic shopping malls in Milwaukee.
Explore Milwaukee's colorful streets as you shop for quality products. Are you looking for Him or Her clothes? Or maybe you are searching for a top-class wellness center? Worry not! The shopping centers on this list got you covered.
There is something for everyone, sports enthusiasts, book readers, and fashion lovers. Whoever you are, you will find items that suit you as well as your pocket.
The dining choices there are also diverse. And after shopping, dive into the city's active nightlife.
5 Best Shopping Malls in Milwaukee
Historic Third Ward
Address: 525 East Chicago Milwaukee, WI 53202
Opening Hours: Open 24/7
No. of Stores: 450+
First up on our list is the Historic Third Ward. If there is only one shopping complex, you can go to while in Milwaukee, it should be this one. With over 450 businesses to choose from, you will enjoy every bit of your shopping experience offered at this 18-hectare expanse.
There are several stores to explore, such as specialty shops, art galleries, creative shops, dining options, and more. The outlet has won awards such as the Third Walk Riverwalk and Milwaukee Public Market because of its top-rated cuisine and culture.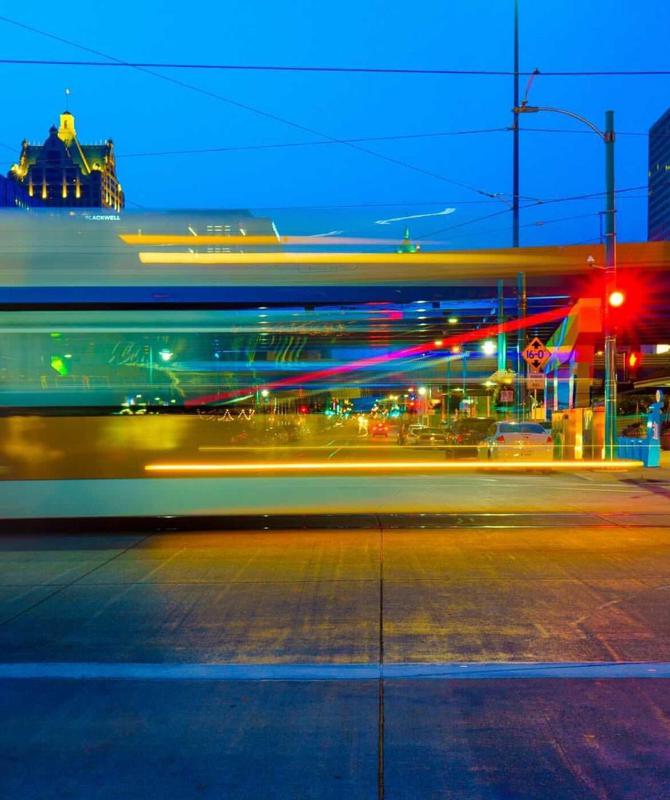 For fashion and accessories lovers, there are over 15+ shops you can get your trendy attire. Access Boutique will be your stop for your wide array of handbags, scarves, and unique jewelry. Make your suit at NL Suits. They will make one for you according to your preferred style, fabric, and measurements. Are you looking for designer eyewear? Metro Eye facility is a boutique that will sort you out.
In addition, there are custom jewelry stores and shops where you can buy your home or office accessories. You can also pop in for a jewelry class or purchase your favorite piece of fine art.
Some stores that you will find at Historic Third Ward are:
| | | |
| --- | --- | --- |
| Harleys Co. | Retique | Lela |
| The Home Market | Sneex | Lululemon Athletica |
| Chrysalis | SoHo by Stephani Horne | |
Because there is so much ground to cover, chances are you will get hungry and thirsty while shopping. If that happens, don't worry! There are several cafes, pubs, taverns, for you to fill your empty stomach. For your choice of restaurant, eat out at :
Aloha Poke Co.
Fool's Errand
Lucky Ginger
Jing's Chinese Restaurant
Shake Shack
The Wicked Hop
Valet parking is available, but you can secure many off-street parking spots every day with affordable fees. There are also some benefits you can enjoy by becoming an associate member at the mall.
Bayshore Mall
Address: 5800 N Bayshore Dr, Glendale, WI 53217
Opening Hours: Mon to Sat (11:00 am–7:00 pm), Sun (11:00 am–6:00 pm)
No. of Stores: 70
As a premier destination for shopping, Bayshore Mall has been in operation since 1954. It is an open-air shopping mall mixed with building complexes that offers a special experience for anyone who shops or dines there.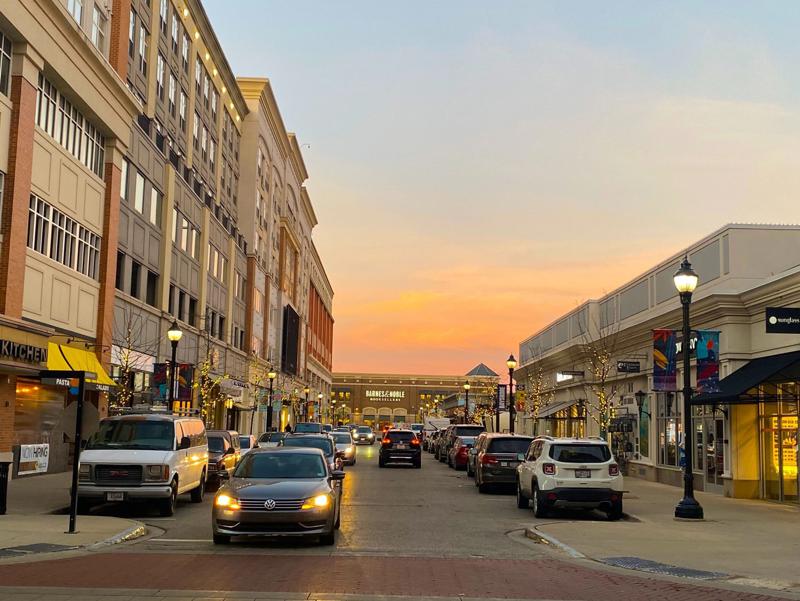 With a total retail area floor of 1,300,000 square feet, the mall has stores where you can shop for accessories, electronics, and jewelry. And if by any chance you require banking services while there, First Citizens Bank and US Bank will cater to your needs.
At Barnes & Noble, Mattress Firm, and Paper source, you can source home and gifts choices. More good news for Nike Lovers because Nike By Bayshore is coming soon to the mall.
If you are looking for Men's apparel you can find them at the following shops:
| | | |
| --- | --- | --- |
| All Goods | Gap | Journeys |
| Banana Republic | H&M | Old Navy |
| Foot Locker | Kohl's | Zumiez |
If you are tired and need a bite to eat, you can get delicious meals at:
Buffalo Wild Wings
Potbelly Sandwich Shop
Kilwins
Qdoba Mexican Eats
Tiffany's Dessert Bar
Free on-site parking is available and also motorcoach and bus parking. The parking capacity is 4500+. Do not leave your family behind because the mall is very family-friendly.
The AvenueMKE
Address: 275 West Wisconsin Avenue Milwaukee, WI 53203
Opening Hours: Mon to Thurs. (11:00 am–7:00 pm), Sat (10:00 am–6:00 pm), Sun (10:00 am–5:00 pm)
No. of Stores: 80+
Next up on our list is The AvenueMKE. With a total retail floor of 367,968 sq ft spanning three floors, this plaza is filled with locally owned stores. First opened in 1982, it was previously known as the Grand Avenue. It is currently the prime indoor shopping complex in the city of Milwaukee.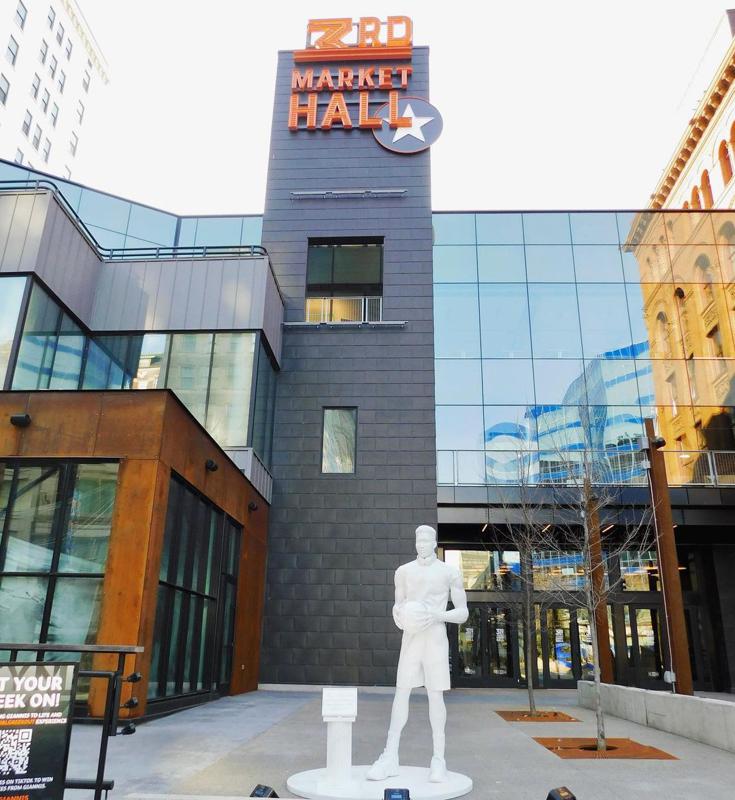 The shopping complex is made of 3rd Street Market Hall, The Arcade offices, and Plankinton Clover. Here you will find accessories, appliances, shoes, children's clothing stores, and many more.
For your choice of clothing, whether men, women, teens, or children, explore the ones below:
There is also a statue of John Plankinton, a businessman, and an industrialist. The 15-foot pedestal stands tall inside the shopping plaza, delivering an exceptional spectacle. For entertainment, stop by Game Stop and RadioShack after shopping.
From Middle East dishes and fresh pasta to made-from-scratch comfort food and refreshing smoothies, you will have a place to fill your tummy.
Shopping requires energy. So grab your choice of meal at the restaurants below:
Dairyland
Greenhouse
Hot Dish pantry
Strega
Middle East Side
Mayfair Mall
Opening Hours: Mon to Sat (10:00 am–8:00 pm), Sun (11:00 am–6:00 pm)
No. of Stores: 164
Serving the Greater Milwaukee area is the Mayfair Mall. This shopping complex was first opened in 1958 and has a total retail floor of 1,265,396 sq ft.
Located in Wauwatosa, Wisconsin, Mayfair mall is a prime shopping, dining, and entertainment spot for tourists.
You will gain access to an array of shopping options. Some stores will cater to your specialty needs, whether you are looking for eyewear, toys, gift, or luggage. Spoil yourself with jewelry, watches, health and beauty products there.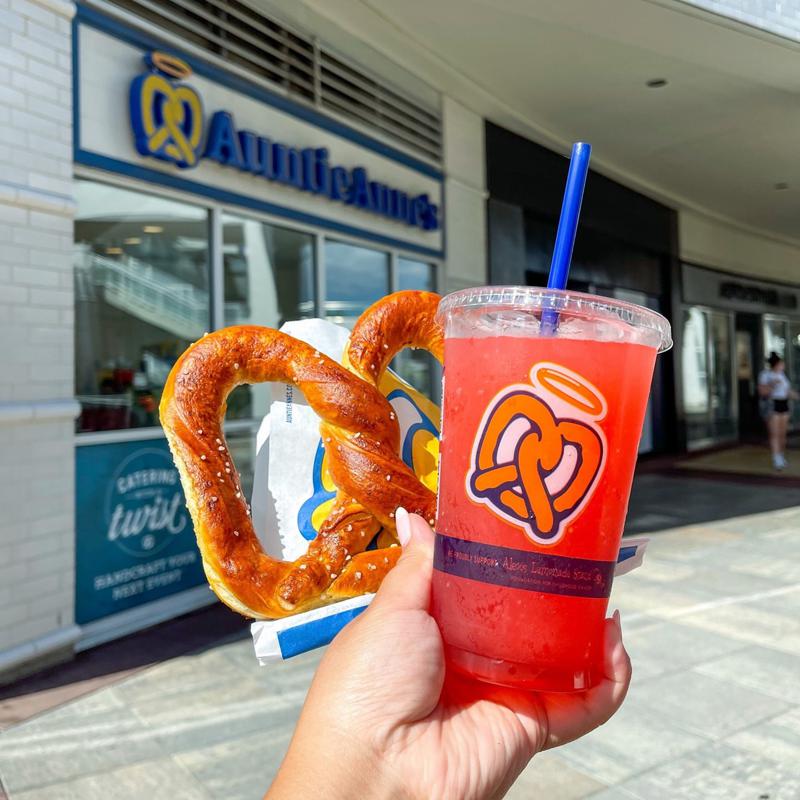 Some of the international brands at the mall are:
| | | |
| --- | --- | --- |
| Sephora | Barnes & Noble | Forever 21 |
| Nordstrom | Aldo | Lego |
| Macy's | Apple | Pandora |
Dining at the Mayfair is something to look forward to. With curbside pickup available and opportunities to earn dining rewards, you will want to indulge in a bite or two when you are tired from shopping. There are sit-down restaurants such as:
Maggiano's Little Italy
P.F. Chang's
Fast-food casual spots like:
Panera Bread
Potbelly Sandwich Works
Drinks and snack places like:
Lolli & Pops
Auntie Anne's
The mall has many programs, such as mall walking, as it strives to create a community-friendly environment. After 3.00 pm on Fridays, Saturdays, and Sundays, anyone under 17 years needs to be accompanied by an adult. The adult has to be 21 years of age or above.
Their safety measures owing to the current pandemic include huge open spaces, CDC-level cleaning, and hospital-quality air. You may be required to wear a face-covering and sanitize when you visit the mall.
Brookfieldsquare Mall
Opening Hours: Mon to Sat (10:00 am–9:00 pm), Sun (11:00 am–6:00 pm)
No. of Stores: 100+
Another great shopping mall in Milwaukee is Brookfieldsquare Mall. Here you will shop, eat, enjoy great deals and connect after joining the mall's e-club. First opened in 1967, the mall has a total retail area of 1,090,970 square feet and has only one floor.
Whether you are looking for accessories, gifts, books, or cards, the shopping complex has over 100 shops to find what you need. Moreover, you will enjoy great deals on different products offered at the mall. The stores at the mall often offer customers great deals and discounts.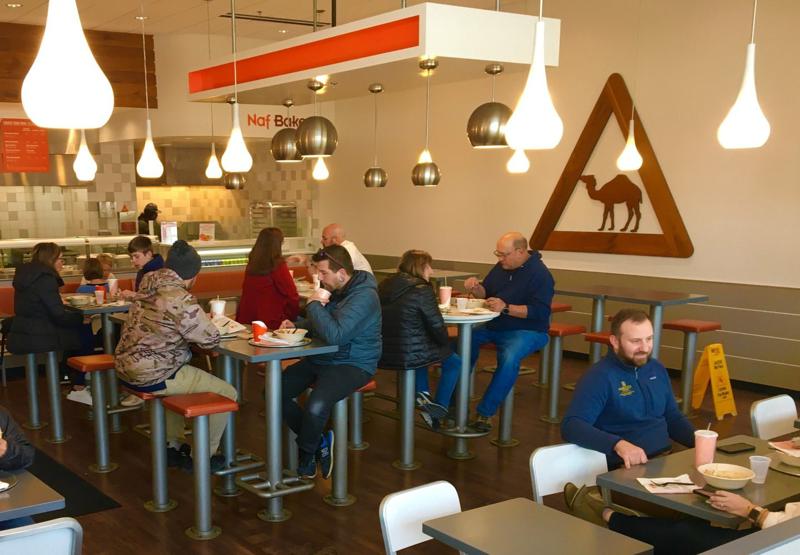 Some stores at the mall include:
| | | |
| --- | --- | --- |
| Aeropostale | JCPenney | Time Square |
| Champs Sports | T-Mobile | White Barn |
| Hallmark | Tradehome Shoes | Windsor |
Do you have a craving for well-done steaks, pizza, or fine dining? Brookfiledsquare mall has all this for you and more. Dig into the mall's delicious options, ranging from fast food and dessert to snack options and coffee choices at:
Cooper's Hawk Winery & Restaurants.
Bar Louie
Naf Naf Grill
Red Robin
Smoothie is Life
If it happens to be your birthday, you can get free food at Charley's and Auntie Anne's. Curbside picking is also available at some restaurants.
Be sure to catch a movie at Movie Tavern or enjoy some bowling at WhirlyBall if you have some extra time after shopping.
Conclusion
Are you ready to explore and do so much more while shopping in Milwaukee? Use the list above as your reference. As a local, a tourist, or occasional shopper, your shopping experience will be one to remember if you stop at the mentioned destinations.
The great thing about shopping in Milwaukee is that there are numerous opportunities for customers.  You can land great deals and discounts on your favorite products, whether accessories, shoes, or electronics. Filled with a varied multi-cultural community, you will meet people from all walks of life. You will also enjoy the beautiful culture spread across the city as you go about with your shopping.
Before we wrap up, below are a few Frequently Asked Questions you should check out.
FAQs
Is Milwaukee A Safe Place to Shop?
Milwaukee is generally a safe place to be and shop. But there are certain measures you need to take to increase your safety.
Avoid some areas in the inner city. This is mainly around the intersection of 5th and Lincoln.
Plan your shopping, mostly during the day. At night, you will need to be more careful walking around the streets. Use a taxi service like Uber.
Where Can You Shop for Quality Apparel in Milwaukee?
For the best clothes for you and your family in Milwaukee, visit Historic Third Ward. The complex hosts the best apparel stress, including Anthropologie, Francesca's, UNTUCKit, Lululemon Athletica, Harleys CO., and Lela.
Besides trendy clothes, customers can buy handbags, unique jewelry, scarves, and much more. Historic Third Ward is truly a magical place. Don't forget to grab a snack, full meal, or drink at the dining spots at the mall.
How Do I Get Around Milwaukee When Shopping?
There are many transportation options in Milwaukee. The good news is that the city has walking concierges in blue jackets or shirts known as Public Service ambassadors. They will assist you in case you need help to make your way around Milwaukee.
There is Rideshare by Uber and Lyft. You can also use a bike or The Hop Streetcar that goes through Downtown. All the city buses are wheelchair accessible and include special shuttles.
Additionally, you can buy bus tickets directly from your phone using the Ride MCTS app.
What Are the COVID-19 Protocols in Milwaukee?
You will be required to wear a mask at all times regardless of your vaccination status. The City of Milwaukee Health Department strongly encourages everyone, whether a local or a tourist, to get the vaccination. There are several centers at the city where you can get vaccinated at.
Some businesses have adjusted their hours and dining capacities to comply with the COVID-19 requirements. Other stores have specific requirements like a mask on at all times or a vaccine card presentation. It is best to call ahead and avoid any on-site disappointments.
This is all done to ensure your safety as well as that of the staff, so it is best to be patient and bear with the needs of the malls you decide to shop in.