Getting an ideal gift for someone who is not from the same generation as you can be overwhelming. It could be easier for you to get a gift for your friends are aware of trending items that suit them and you either belong to the same generation or have lived a bit longer than they have. However when it comes to getting a perfect gift for grandparents, you would want to give them thoughtful gifts.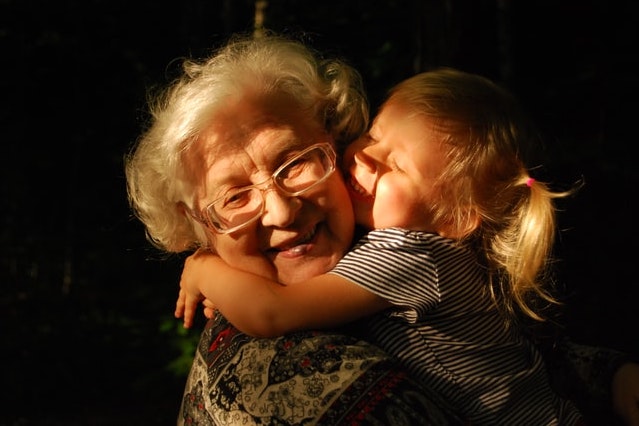 The perfect gift can be gotten through the right intentions. For grandmothers, we believe it is more about creating memories and showing how much they mean to you and not to impress them. A necklace with birthstones is an ideal gift to give your grandma. You can present it on several occasions such as birthdays, Christmas, New Year celebrations.
The gift can even be just to say thank you for bringing your amazing parent to life. From birthstones with poetic inscriptions to pendants showing the tree of life, we have compiled a list of valuable necklaces with birthstones to present to your grandma.
16 Grandma Necklaces with Birthstones
1. Grandma Family Tree Birthstone Necklace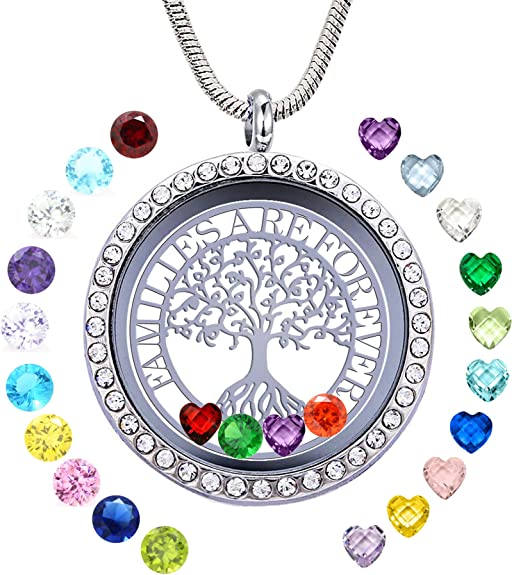 Your grandma may not need to be reminded of the names of her children and grandchildren but she can as well keep them close to her heart through this necklace. The family tree necklace is a symbolic gift to present to your grandma; it shows that the family is bound together like a tree.
It could also mean that the grandma is the vine, the parents and children are the branches and fruits respectively. This necklace enables you to customize the names of the descendants of your grandmother on it, alongside colorful gemstones.
While getting this gift, ensure it comes in a beautiful, velvety, or leather gift box, which serves as a treasure box. This gift can come in handy for birthdays, Thanksgiving, mother's day, and Christmas day.
2. Grandma Necklace with Memory Lockets and Birthstones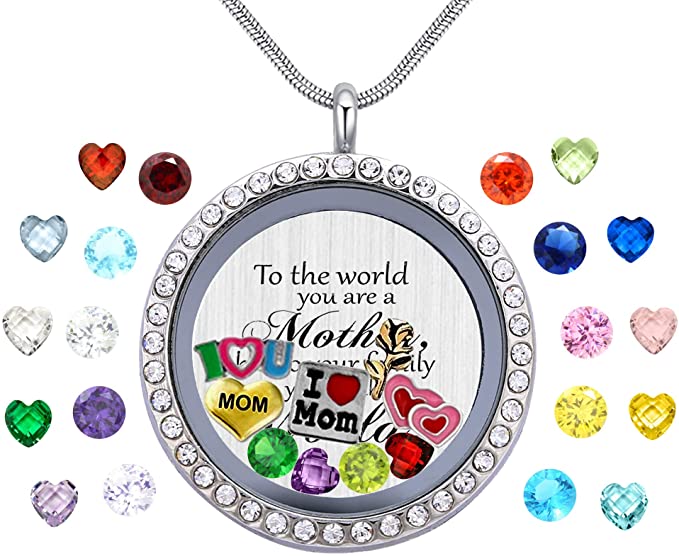 You can express the love you have for your grandma by giving her a birthstone necklace with memory pockets. This necklace allows you to write a sweet little note of love appreciating your grandmother. It also has floating memory lockets that depict the various names you call your grandma.
This necklace contains different colors of birthstones and their deep symbols. Life is too short to be simple and basic; get grandma a memory locket.
3. Grandma Mother-Daughter Inspiration Necklace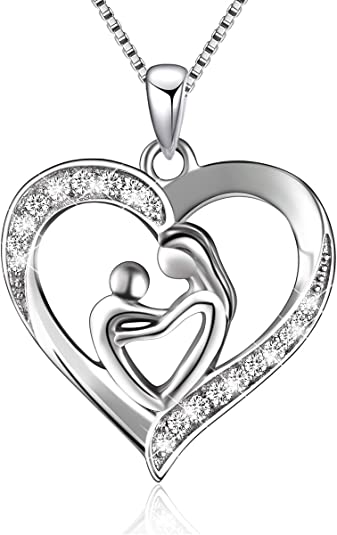 Often, we forget that grandmothers are first of all mothers before becoming grandparents.  This mother-daughter inspiration necklace will spring up the memories of your grandma's early days of being a mother.
In addition, you can customize the necklace with the many positions your grandma occupies: mother, wife, sister, in law, and other pet names you have given granny. Some mother-daughter inspiration necklaces could contain one or more birthstones.
This piece of jewelry is made of high-grade materials and dazzling rhinestones. It can be gifted to grandmas on their wedding anniversary, Valentine's Day, and Thanksgiving celebration. Alternately, you do not have to wait until a celebration day to surprise them with a gift. Every day of a grandma's life is worth celebrating.
4. Grandma Butterfly Necklace with Birthstones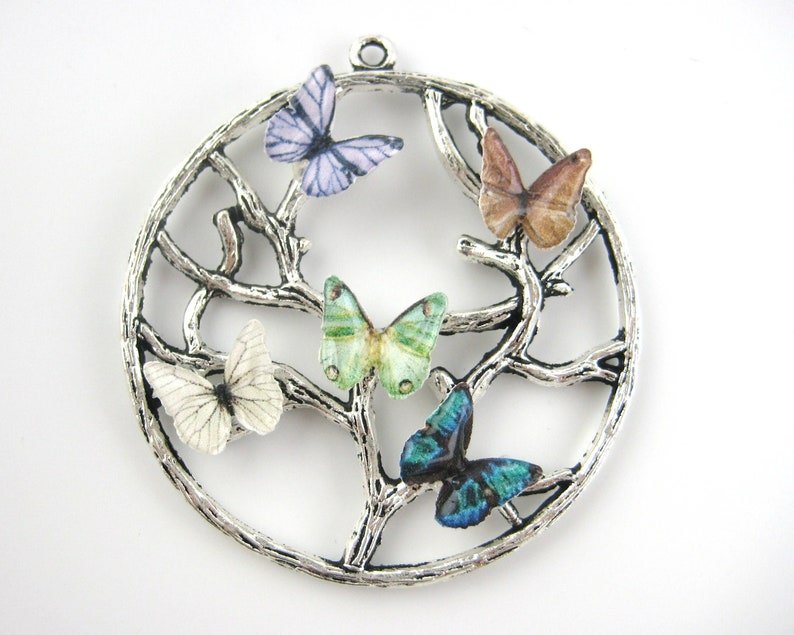 You can achieve simplicity and elegance by presenting a butterfly necklace with birthstones to grandma. A butterfly necklace will simply give her that butterfly feeling on the inside and remind her of the youthful times.
Some butterfly necklaces are connected with a family tree that depicts togetherness and love. With colorful birthstones and colorful butterflies in a necklace, grandma can achieve a stylish and sophisticated look when going to dinner with family and friends, a launching event, and a fancy get-together.
5. Two-in-one Grandma, Granddaughter Necklace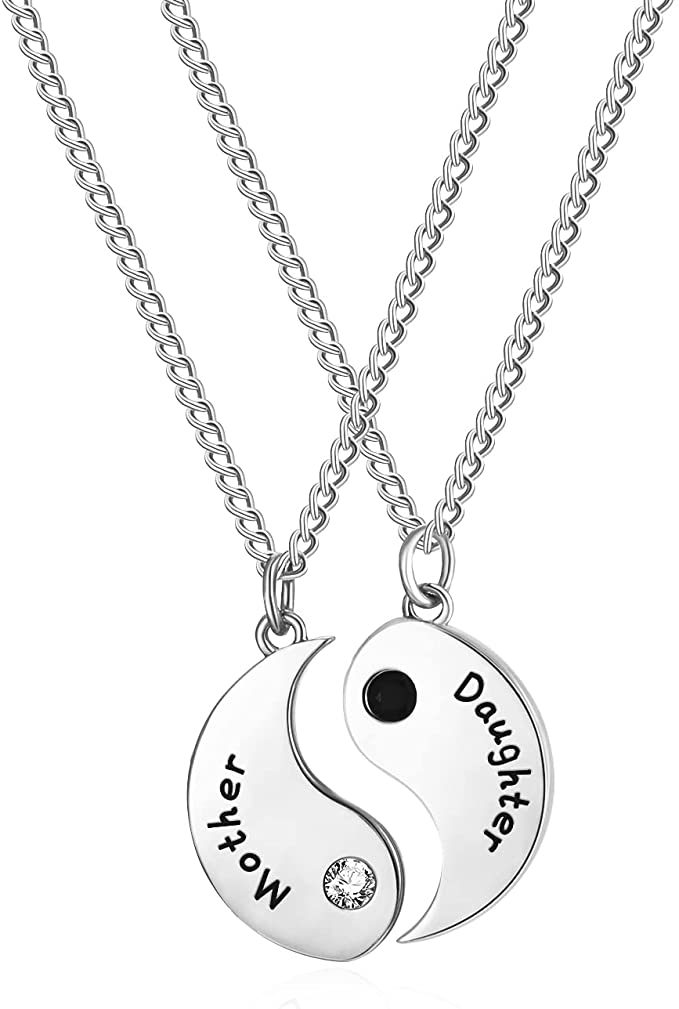 As a granddaughter, you can have your grandma around you by getting a two-in-one necklace. You get to hold one as a granddaughter so that you can feel your grandma's presence, even when she is not physically present.
Your grandma can also carry you close to her heart wherever she goes with her half of the necklace. This two-in-one necklace is an ideal gift for weddings, mother's day, graduation ceremony and other special occasions you consider memorable.
6. Grandma Zodiac Sign Necklaces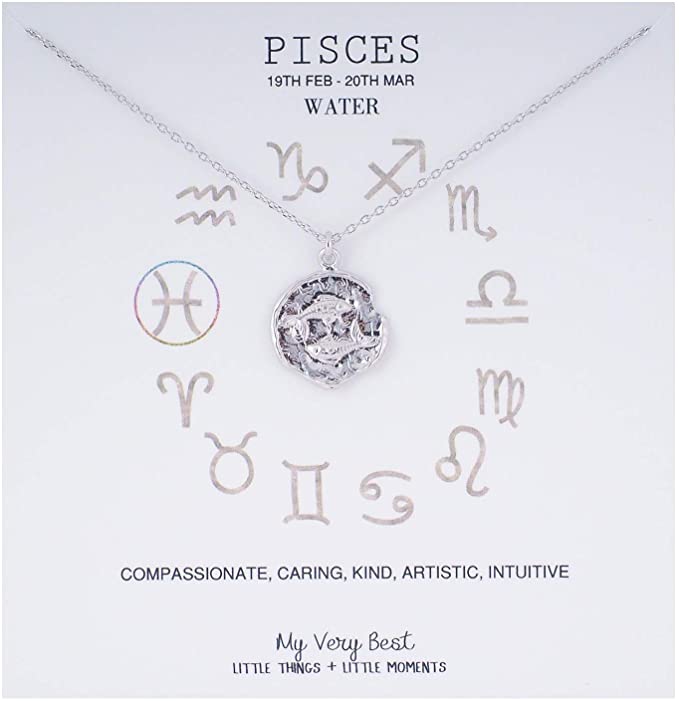 Is grandma a Leo, Sagittarius, Aquarius, Aries, Cancer, Capricorn, Scorpio, Taurus, Virgo, or Pisces? Is grandma a lover of horoscopes and zodiac signs? Then you need to get her precious jewelry that boldly expresses her zodiac sign and her belief about them.
Each piece comes with your desired zodiac sign engraved on it. This minimalist jewelry is perfect for any occasion and will also make grandma's outfit more stylish.
7. Grandma Engraved Confession Necklace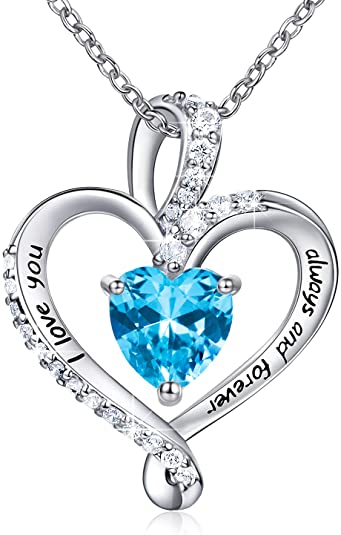 Instead of writing a short note that will accompany grandma's gift, you can engrave your confession on a birthstone necklace. Beautiful love expressions such as 'I love you, 'you are the best, 'always and other simple sweet expressions can be engraved on the birthstone necklace.
Enhance quality family time by giving your grandma an engraved confession necklace. You can present it to them during Christmas celebrations, birthdays and any other special occasion.
8. Grandma Flower Necklace with Birthstones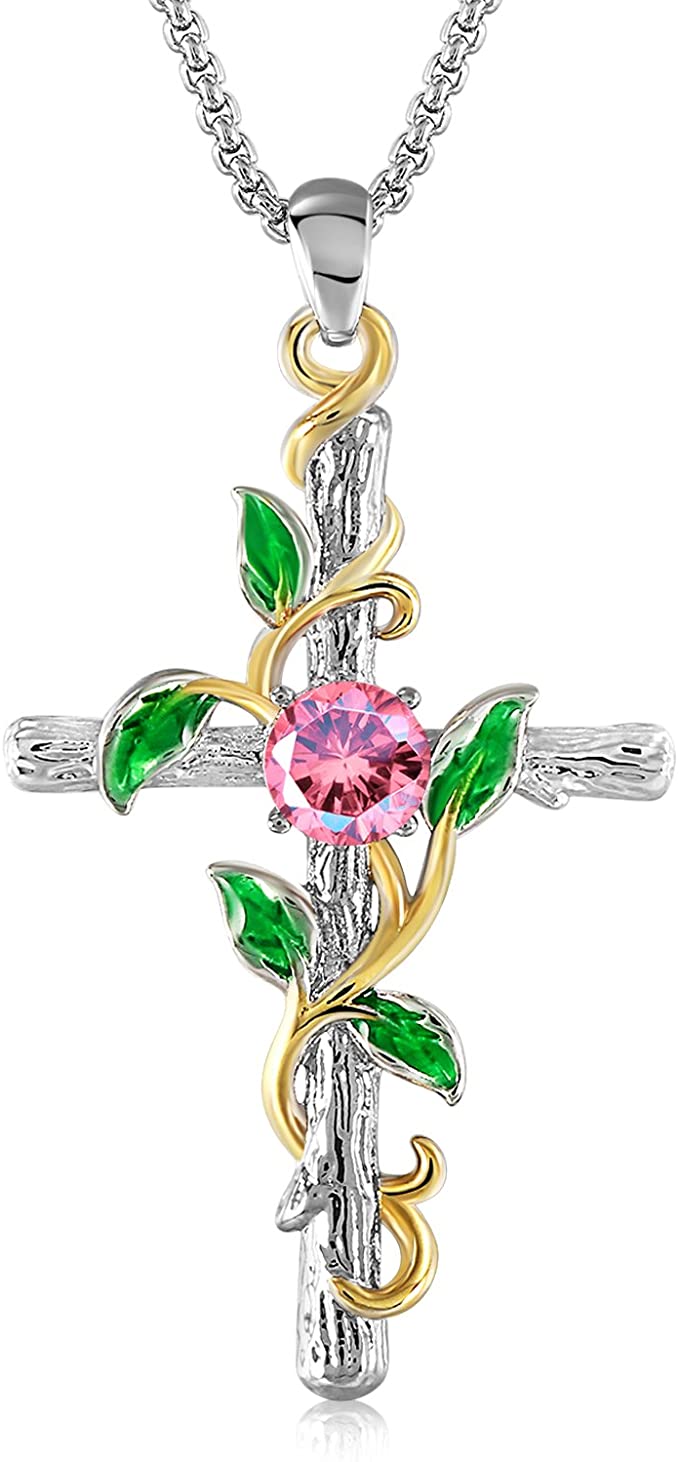 What is more interesting than getting a birthstone necklace? A flower necklace with birthstones is. You can get your desired necklace by customizing this necklace in grandma's favorite kind of flower. For grandmas who do not have a favorite flower, roses are a generic flower loved by women.
Therefore, you can get a rose-inspired necklace with a birthstone color of your choice.
9. Grandma Heart-shaped Necklace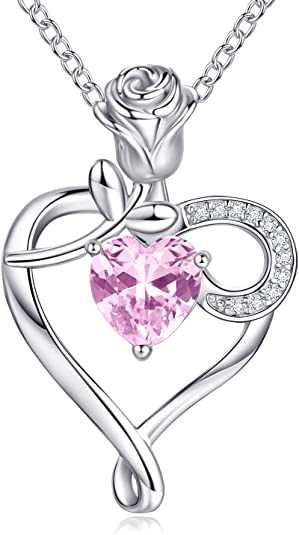 A heart necklace is the topmost romantic gift to give to someone. If you intend to make your grandma feel more loved, then a heart necklace should be your go-to. The heart symbolizes love; therefore, this gift is the most thoughtful gift to give to your grandma during valentines or anniversary.
In addition, this necklace has a gorgeous gemstone in the middle of the heart pendant and comes in a classy jewelry box and a small piece of good fabric to clean it before wearing.
10. Grandma's Cross Pendant Necklace with a Birthstone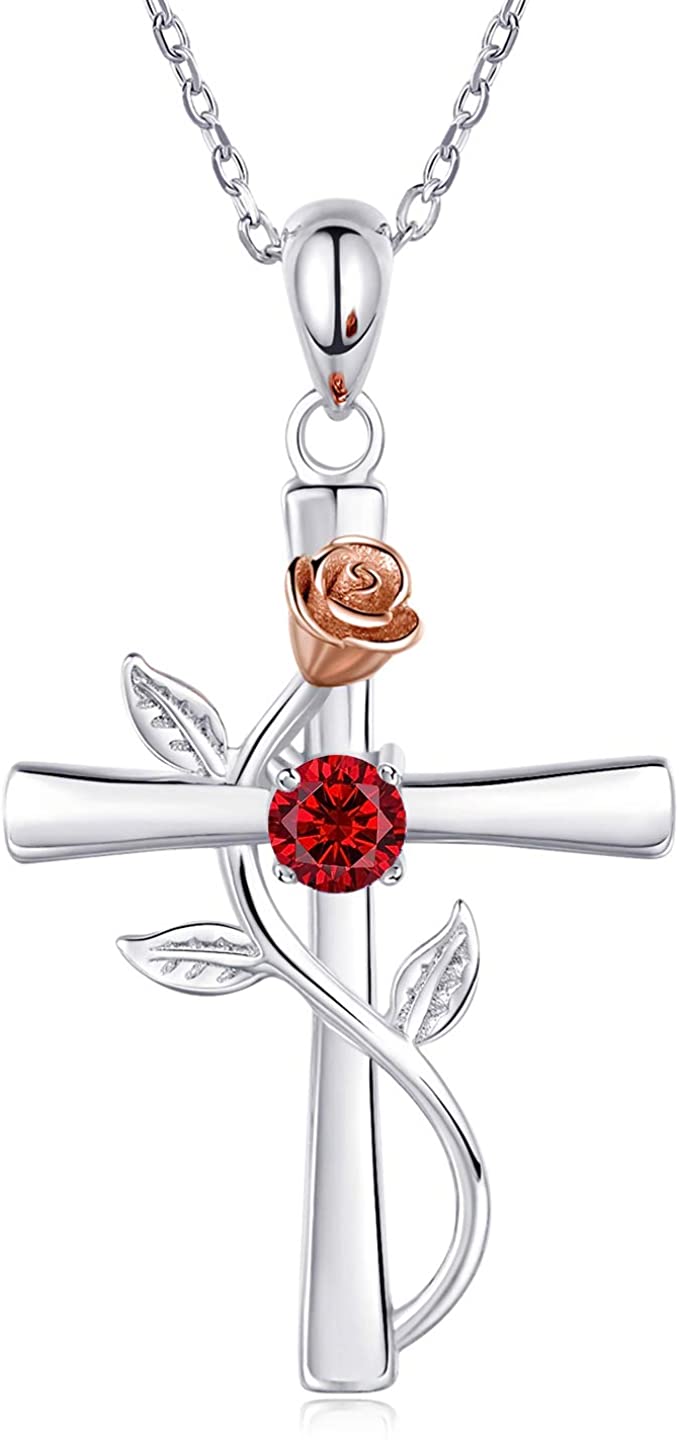 A cross necklace is a symbol of faith, peace, and best wishes. If grandma is of the Christian faith, this is an ideal gift to give to her. In between the crucifix lies a birthstone that will always catch the attention of anyone in the room. These gifts are perfect for Birthdays, Christmas, Mother's day, Dinner, Valentine's Day, or any other kind of gift-giving occasion that can inspire her.
11. Grandma Necklace with Grandkids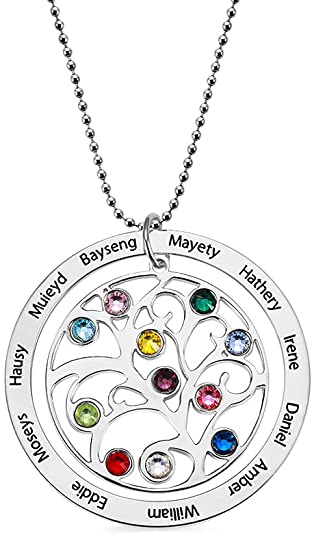 This is probably something grandma had daydreamed of or thought out but didn't know how to pull off. Now, you can grant grandma's heart desires by giving a necklace to grandkids. The necklace either has the names of the grandkids engraved on it or a carved-out metal structure of children.
Whatever choice you make, a necklace with grandkids will make grandma emotional. With beautiful birthstones and non-tarnish material, you can be sure that grandma will keep this piece of jewelry close forever. This gift is perfect for a mother's day celebration.
12. Grandma Brave Heart Necklace with Birthstones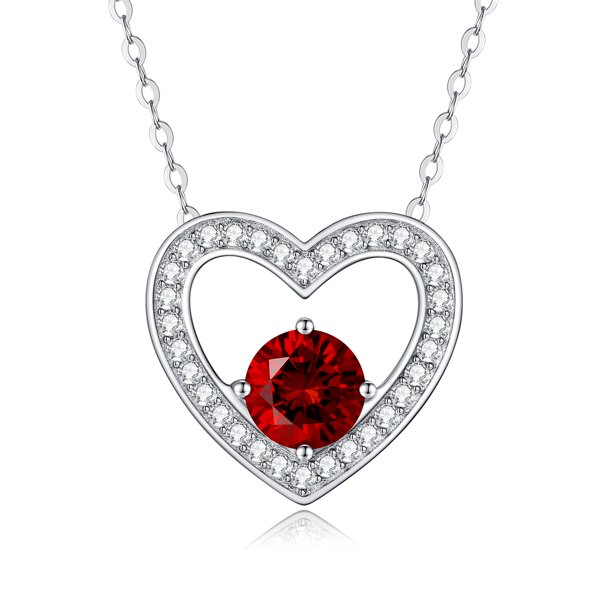 You can celebrate grandma's confidence in work and life by giving her a brave heart necklace with birthstones. Do you ever think deeply of how grandma was so strong-willed and confident in making certain decisions? Are you grateful for the decision that was made? Then present grandma with a brave heart necklace.
Braveheart necklaces come in solid colors that show resilience and determination; colors like blue and red. This necklace is an ideal gift for the celebration of retirement from work or a promotion celebration party.
13. Grandma's Animal Charm Necklace with Birthstones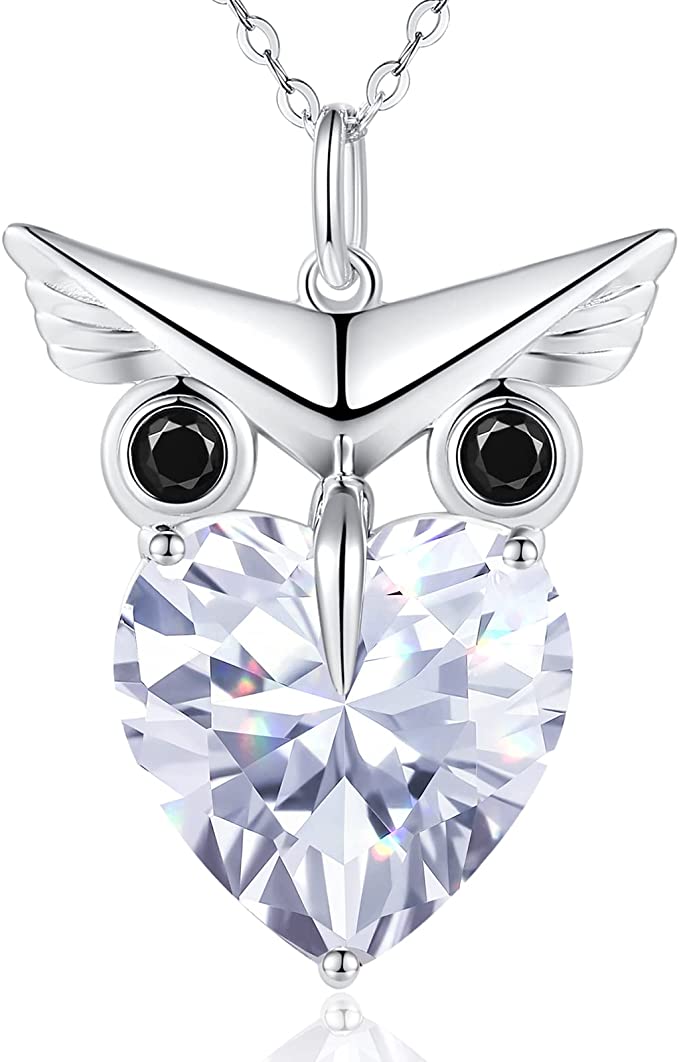 This is probably another idea your grandma must have thought of but did not know how to pull off. Necklaces with animal charm are often a representation of how we can describe them. A fox necklace with birthstones probably suggests that grandma is a clever woman. Similarly, an owl necklace with birthstones portrays how wise grandma is.
Also, a turtle-inspired necklace is a symbol of good health and longevity. Each piece comes in different colors that you desire. Give life to your expressions by copping an animal charm necklace for grandma's birthday, thanksgiving dinner, Christmas celebration, and other relevant occasions you get to celebrate one another as a family.
14. Grandma Necklace with Anniversary Date Birthstones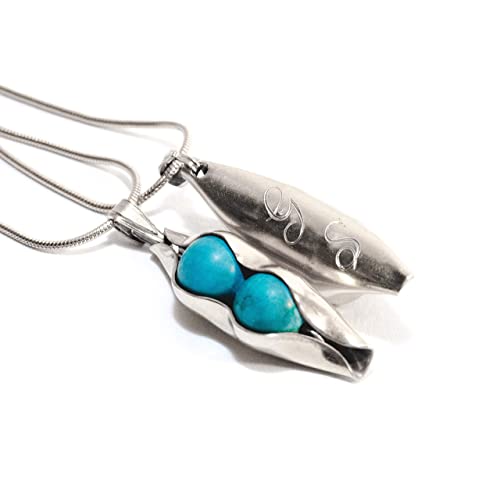 Celebrate your grandma's anniversary by giving her precious jewelry that contains the anniversary date with birthstones. Like two peas in a pod, you can give your grandma this necklace to remind her of how precious the relationship she has with grandpa is. This necklace will always remind me of the day she said 'yes I do' to raise a family.
15. Grandma Necklace with the Birth month, Name Initial and Birthstones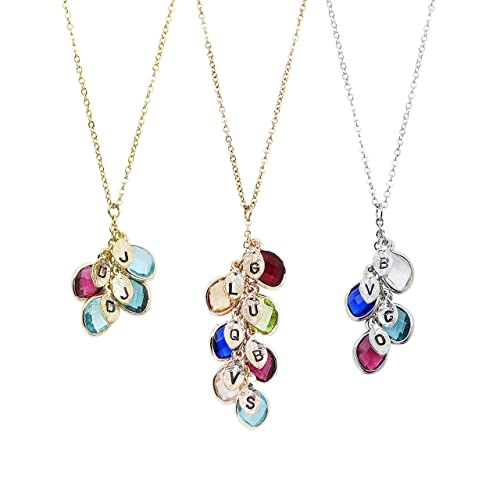 Make your grandma know that her birth month is special by giving her a necklace that has her birth month as its pendant. This necklace also comes with flower designs laced around the birthstones. While some come with months engraved on them, some have flowers and stones that represent the months of the year.
This gift is ideal for birthdays, anniversaries or any other month grandma considers memorable. Additionally, a necklace with a name initial is a very thoughtful gift to give to a grandma. This gift is one of the most versatile gifts to give to your grandma.
You do not need to wait for a special occasion before presenting it to her. In addition, you can as well present it to her on her birthday, anniversary, and any kind of relevant celebration.
16. Grandma necklace with Kids' Names and Birthstones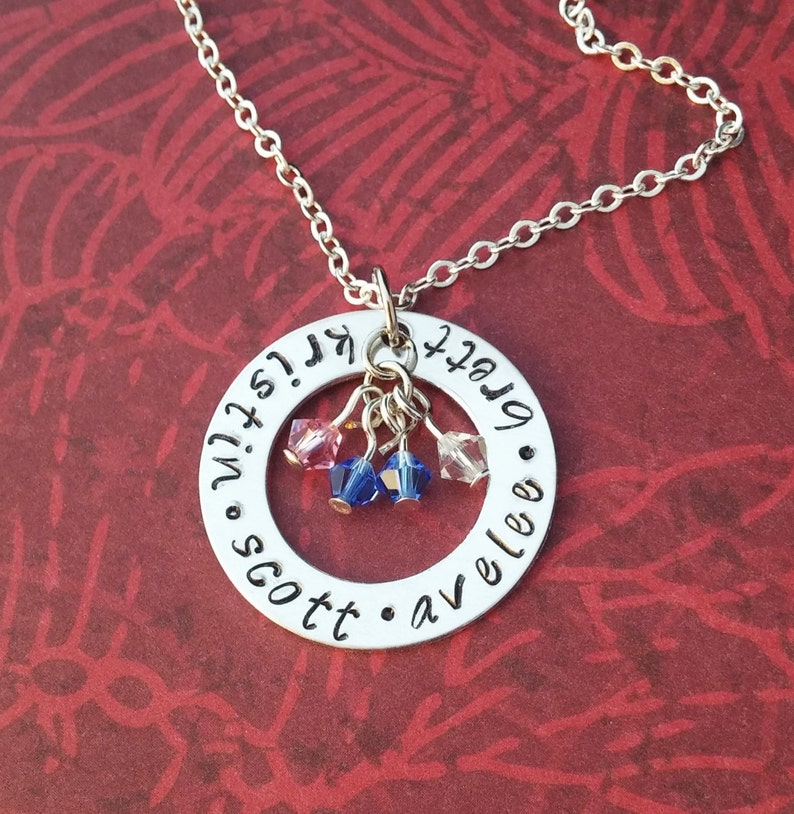 Grandkids are not the only important ones in a grandma's life. Before the grandkids, grandma had kids. The names of the kids can be either engraved on the necklace or printed on a tiny paper and inserted in a locket.
Grandma can carry her kids close to her heart by wearing this thoughtful gift. You can also customize the gift by using birthstones that represent the month of each kid on the necklace – no matter how many or few they are.
Final Words
Getting the right gifts for your loved ones can be so fulfilling. You always want to look forward to their reactions and receiving the gifts: from teary eyes to deep sobbing filled with happiness and uncontrollable laughter. We hope that this selection will be useful in getting a necklace with birthstones for your grandmother.