Whether the gift is for a friend or a sibling, finding the perfect gift can be a daunting task. It could be easier if you are gift shopping for your sister or mom because you know what they love and hate but when it comes to getting the ideal gift for the in-laws, that is when you would usually need extra help and that is why we are here to provide all the reinforcements.
Sisters-in-law are like bonus sisters and gifts that you are giving them should not just be about trying to impress them but also depicting how much you appreciate them. There are ideal gifts for birthdays, Christmas and weddings that you can give your sister-in-law. From a fluffy blanket to a funny oven mitt, we have gathered thirty gift ideas for sisters-in-law.
6 Unique Gift Ideas for Sister-In-Laws
With sister-in-laws, you would want to impress and giving them unique gifts can help with that. Not only are these kind of gifts special but it passes a message of thoughtfulness, which might just be what will improve your relationship and take it to the next level.
Getting them, a distinctive gift like a spa gift box or fluffy throw-blanket depicts that you want their comfort. We are certain that they will beam with emotions and love you more. Check out these unique gift ideas for her.
Silk Pillowcase
This is something that she has probably written in her shopping list for a long time but keeps pushing off on. A silk pillowcase is an amazing birthday gift that you can give to your sister-in-law. It helps prevent hair loss and reduces friction. We particularly love this one from the Ravmix store; it is great for the skin and hair. It comes in different colors so be sure to get it in her favorite color.
Spa Gift Box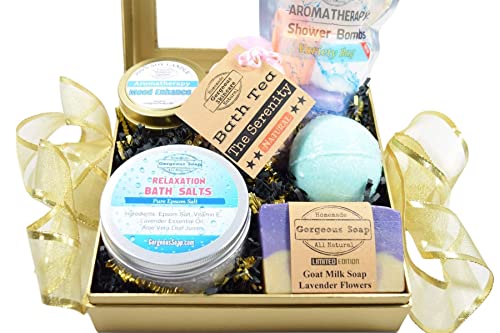 This is another perfect gift for your beautiful sister-in-law. Whether it is her birthday, Christmas, or any occasion at all; a spa gift box fits into all situations and shows that you want her to be pampered. This elegant spa box is finished with a hand-tied ribbon; the set contains aromatherapy shower bombs, a natural soy candle, a bath tea bag, and handmade goat milk soap. You can also customize the box to your preference.
Oversized Tote Bag for Gym Beach Travel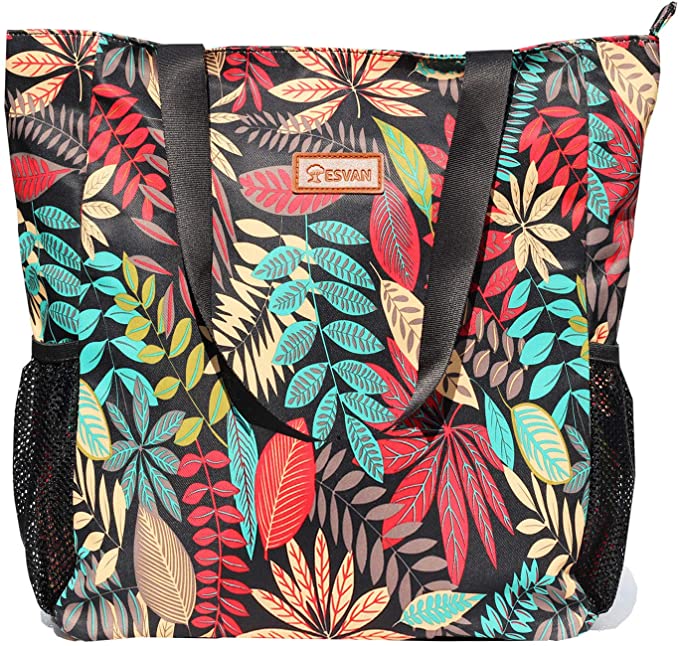 Every female needs a big tote bag and if your sister-in-law is stylish and pragmatic, get her one. This particular one from amazon is versatile; great for yoga, camping, travel, and gym. It has different beautiful floral designs that you can choose from, zipper closure, and several pockets to accommodate different things. An amazing characteristic of this bag that we are sure your sister-in-law will love too? The bag is water-resistant!
Sister-in-law Necklace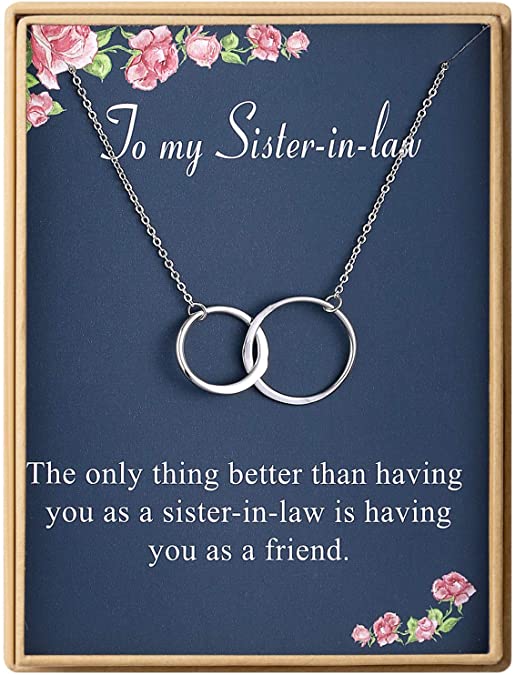 If you really want to melt the heart of your sister-in-law, get her some things as beautiful as this simple necklace with two interlocking circles. This will symbolize the special bond that you share and she will always cherish it. At any chance she gets, she will always tell her friends who gave her this unique gift.
Customized Travel Mug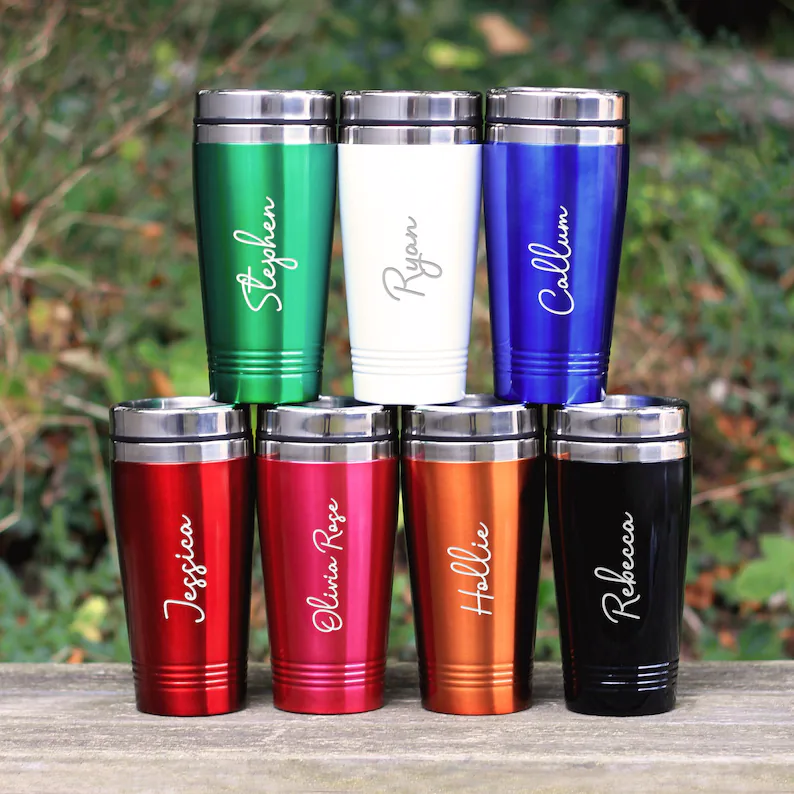 A customized travel mug is a fantastic gift idea for a sister-in-law. It is perfect as a wedding, Christmas, and birthday gift. What makes this gift perfect is the fact that you can engrave her name on the flask. The mug is reusable and crafted to be suitable for both cold and hot drinks. It can store up to 450ml of liquid and is made with stainless steel.
Super-fluffy Throw Blanket
Soft throw blankets will always be an irresistible gift because everyone loves to have a cozy time curled up on the couch. This extra-soft and durable blanket is great for winter and summer evenings. They are woven from 100% ring spun materials and are light weighted.
6 Birthday Gift Ideas for Sister-in-Laws
For birthdays, it is important to not just buy any type of item and wrap it up for the sister-in-law. Birthdays is a day that people get to feel special and see how much their family and friends care about them. You are her family, which means that your gift must be reflective of your relationship with her. Get her something that she would like, after all the day is about her.
Lightweight Cross-body Bag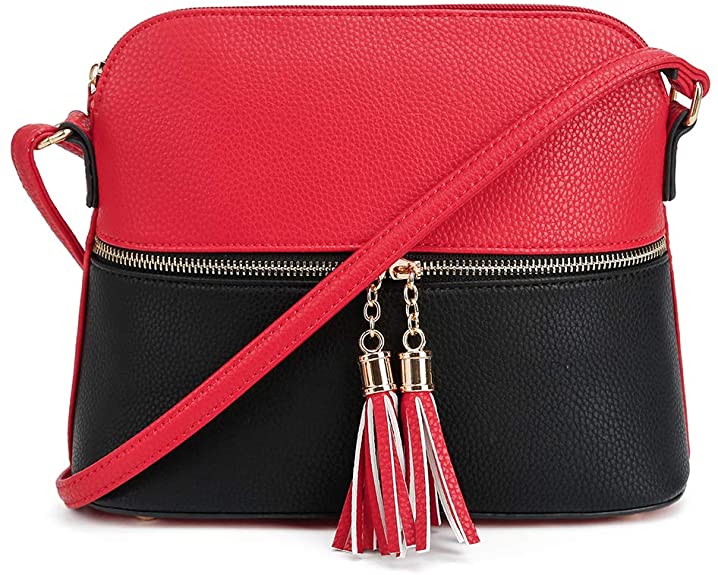 Birthday present for a sister-in-law? Get her this cute lightweight plaid crossbody bag. It is medium-sized but big enough to accommodate her keys, phone, make-up, wallet, and other essentials. It has an adjustable shoulder strap, which means that she can wear the bag in different ways. It comes with a top zip closure for security and is made with 100% vegan-friendly leather. The cross-body bag is versatile, fashionable, and easy to maintain.
3-in-1 Wireless Charging Station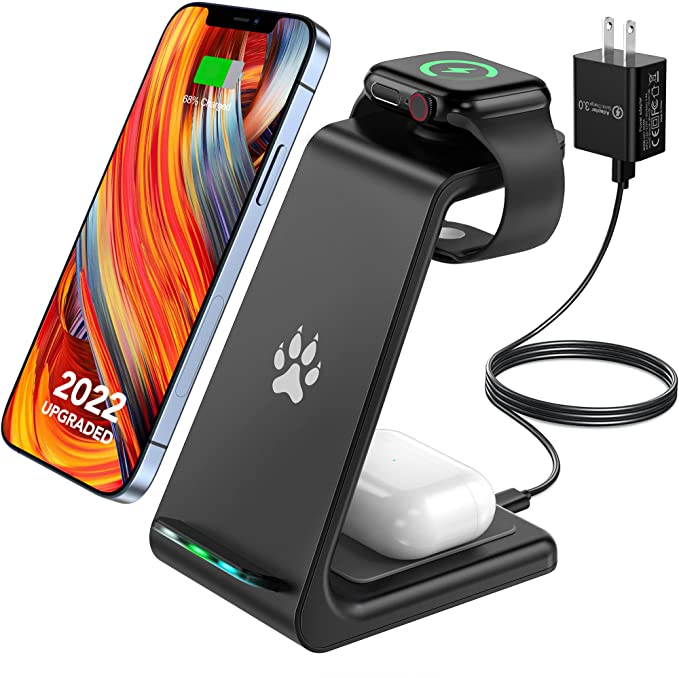 Whether she is tech-savvy or not, charging stations are a universally appreciated gift. What makes this particular one special is that it is wireless and compatible with certain Apple products. Your sister-in-law will be able to charge her watch, phone, and AirPods all at the same time.
Key Holder and Dog Leash Hook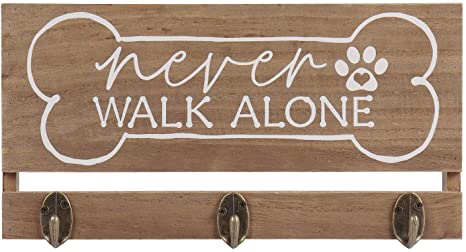 For your sister-in-law who loves puppies, this key and dog leash hook is the perfect entryway organizer. She can hang her keys and her fuzzy friend's collar or harness too. It has durable metal hooks and a 'never walk alone print'.
Mini Compact Travel Mirror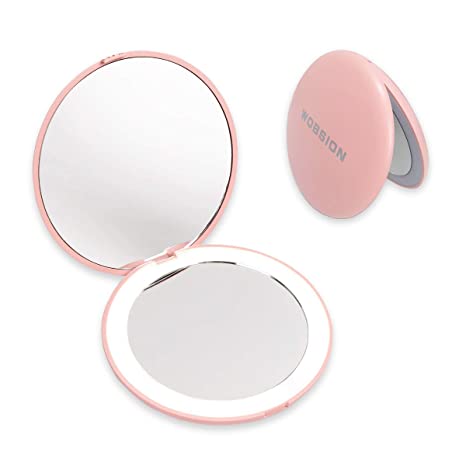 If she loves traveling, this compact mirror is an incredible ideal gift that you should get for her birthday. It is a double-sided mirror with 1x/10x magnification with led lights that can clearly show the face even in dim environments. It is stylish, portable, and can be taken anywhere. It is available in cyan and pink.
Personalized Bathrobe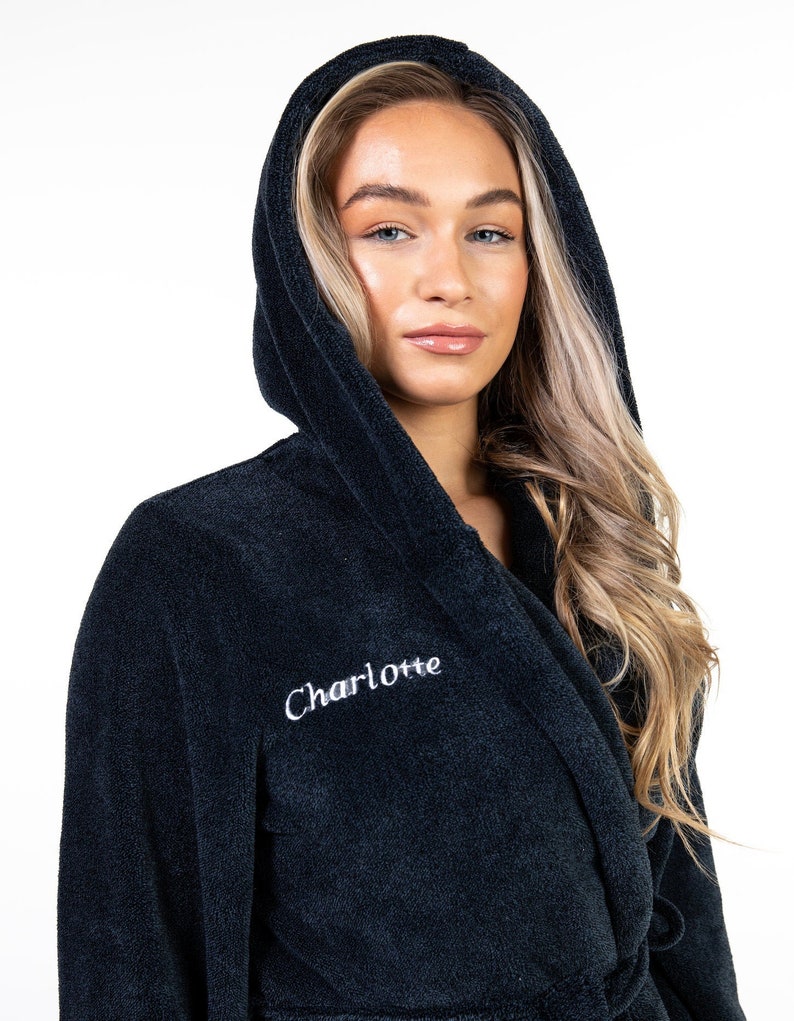 Another go-to gift for a sister-in-law is a bathrobe. You can step up your game by getting her one that is customized with the initials of her first name. This one from Lulabay is a great fit; it comes in diverse colors and is made from very soft fleece. It is suitable for cold mornings and lazy Sundays.
Satin Pajamas Set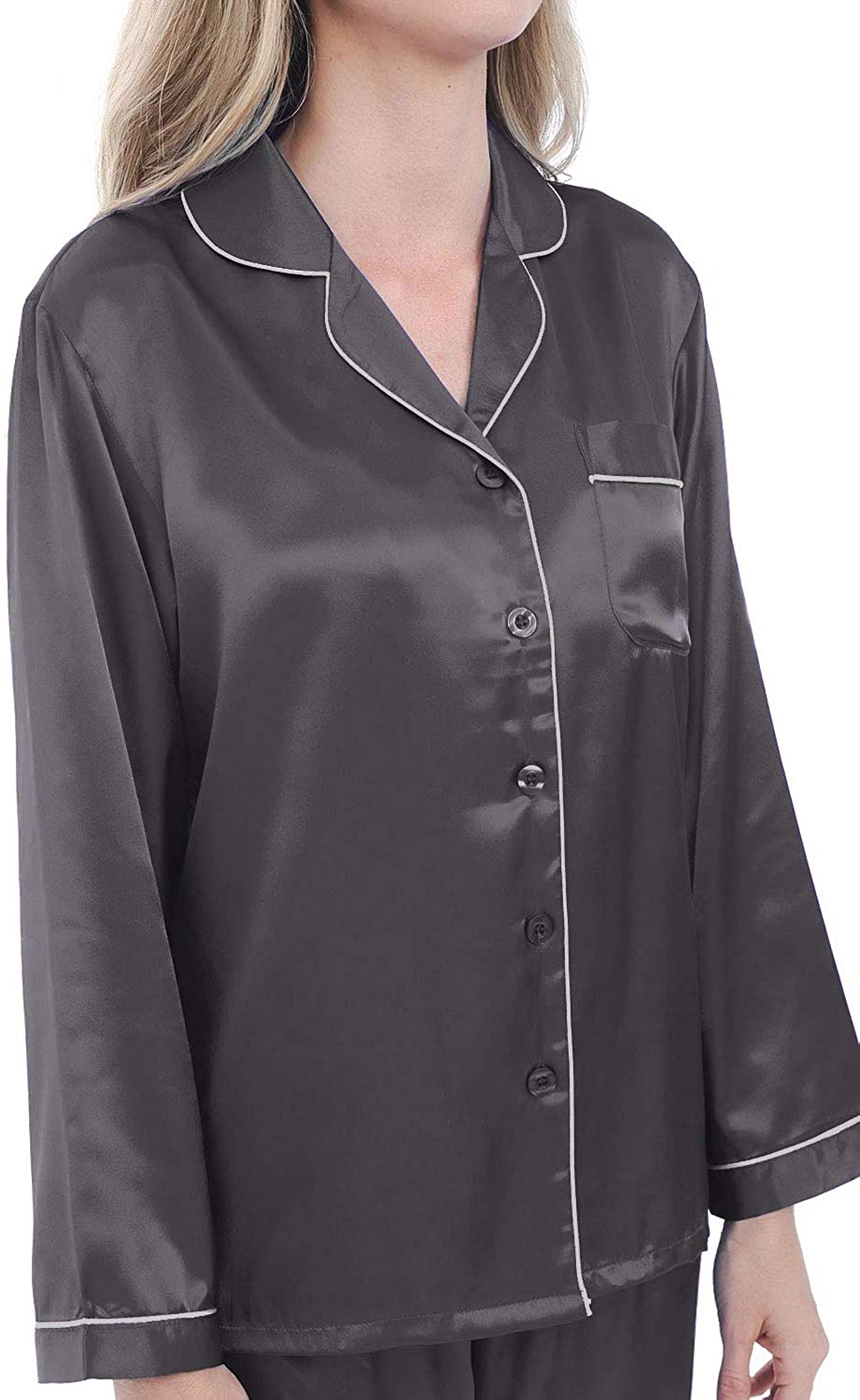 A super-soft sleepwear set is one method to make your sister-in-law think fondly of you. This lightweight and comfy pajama set by Alexander Del Rosa will definitely make her appreciate you every time she relaxes into this extra-soft fabric. It is 100% polyester and comes with a sleep mask to help her relax well.
10 Best Christmas Gifts for a Sister-in-Law
Gifts are generally a traditional part of the holidays. It is a time whereby everyone gets together to be thankful for the special gift of family and for years the exchange of gifts has remained the highlight of Christmas. We know you are thankful for your bonus sister, which is why you should get her an amazing gift. Here we have gathered fantastic gift ideas for yuletide that your sister-in-law will appreciate.
Scented Candle Gift Set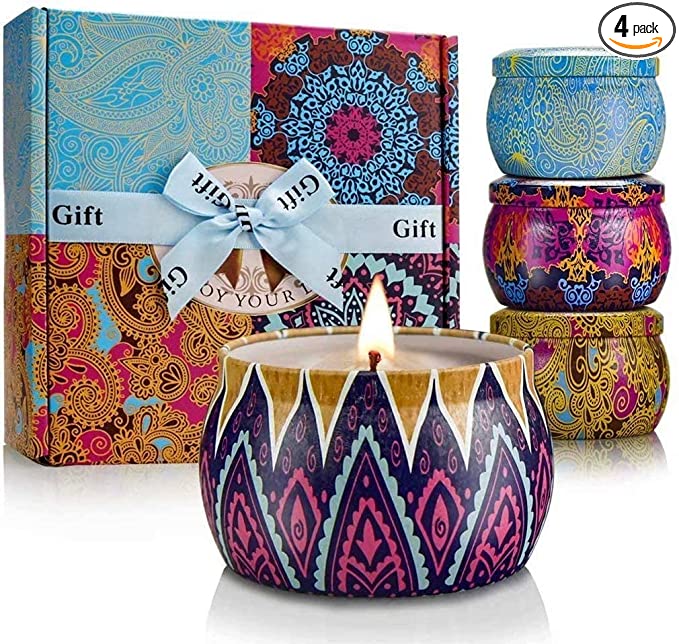 Everyone loves when his or her house smells so luxe and we bet your sister-in-law does too. The candles from Thornwolf will make her house smell warm and expensive. This set of candles are beautifully packed and is an ideal gift for sisters-in-law on Christmas and New Year. The candle set comes in four fragrances of lavender, fig, lemon, and spring. They are long-lasting and perfect for aromatherapy.
Monochrome Blanket Scarf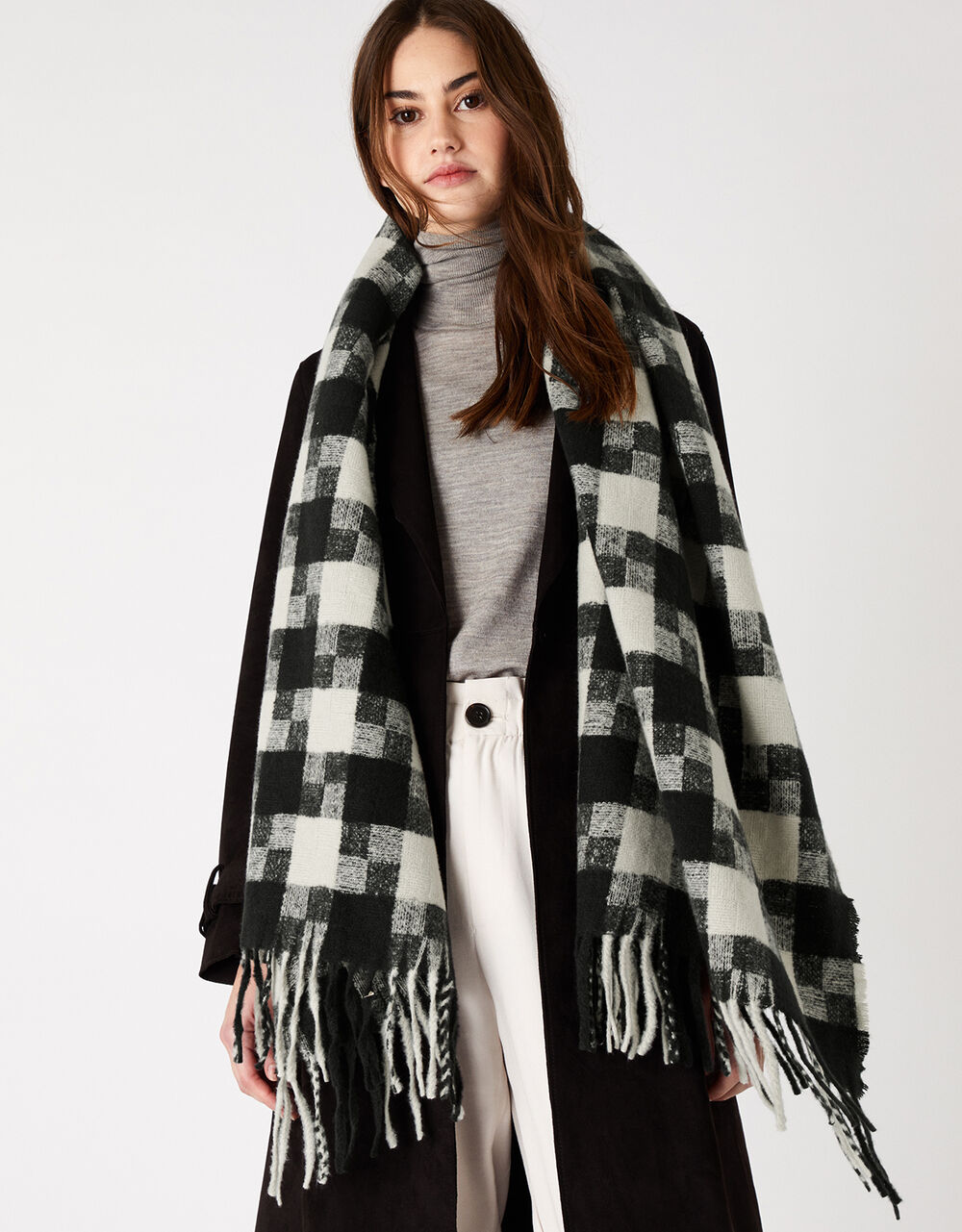 We guarantee that she will love this monochrome check blanket scarf She can pair it with a hat on wintery days or wrap up in it on autumn evenings. The blanket scarf is made from soft fabric and has fringed edges. The monochrome scarf is also versatile enough to be used as a shawl. It is 100% acrylic and fits all sizes.
Essential oil Bundle Set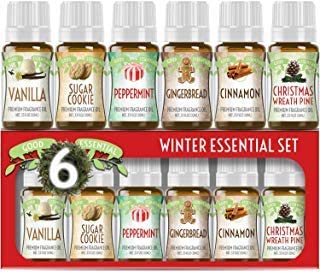 Maybe she uses diffusers a lot; get her this amazing set of essential oils for Christmas. It comes in 6 winter fragrances of cinnamon, vanilla, Christmas wreath pine, and gingerbread. Just a few drops in her diffuser or air freshener have would have a wonderful holiday experience. These essential oils can also be used in homemade lotions, incense sticks, and baths.
Leather Journal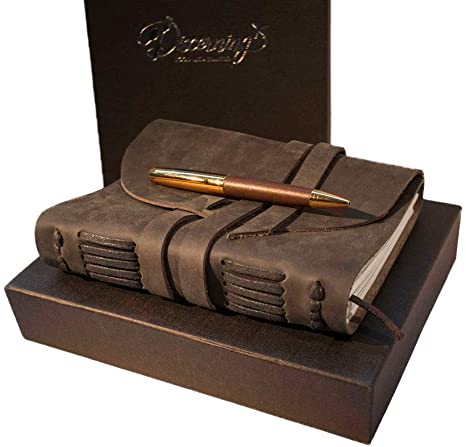 With everything being digital nowadays, most folks have forgotten how benefitting journaling is and how it can be advantageous to one's mental health. A vintage leather journal is a fantastic gift for your sister-in-law; she would be able to write down her dreams and daily activities. We recommend this leather journal because it has 300 pages and a leather strap that can be tied to keep the journal in place.
Custom Cutting Board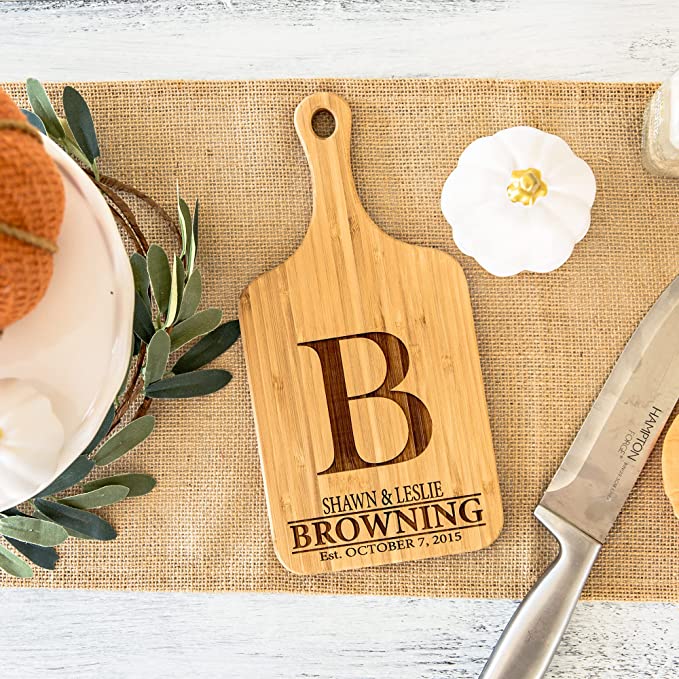 Have you noticed that she hosts many gatherings and she is always in the kitchen making drinks and getting the food ready for everyone when you visit? This inscribed cutting board is one of the ideal Christmas or birthday gifts ideas for a sister-in-law. It can be customized in any way you desire; you can personalize with a sweet quote or just her initial.
Funny Oven Mitt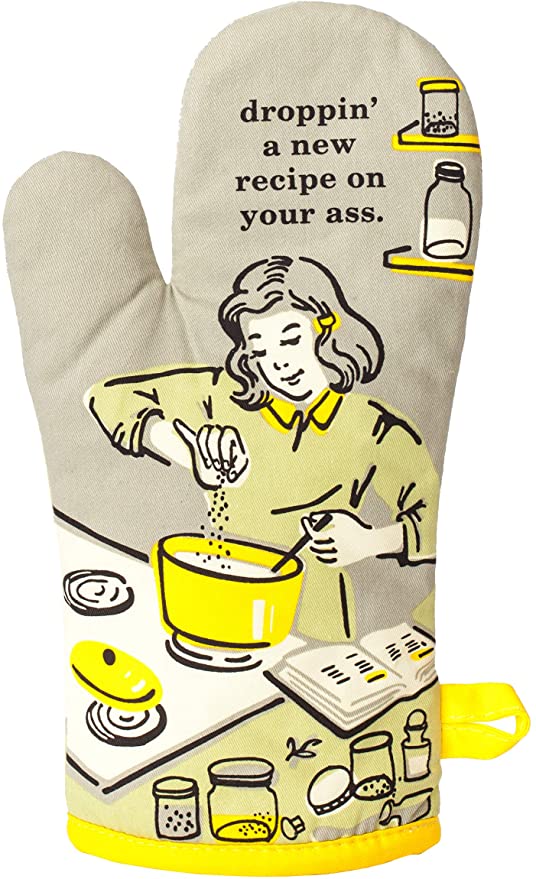 If your sister-in-law likes to spend a lot of time in the kitchen, she will appreciate this witty oven mitt. It is an ideal gift for a humorous sister-in-law. We recommend the Droppin' a new recipe on your ass – oven mitt on Amazon. It has an inside that is extra-insulated and its shape is naturally fitting.
Shoulder and Neck Massager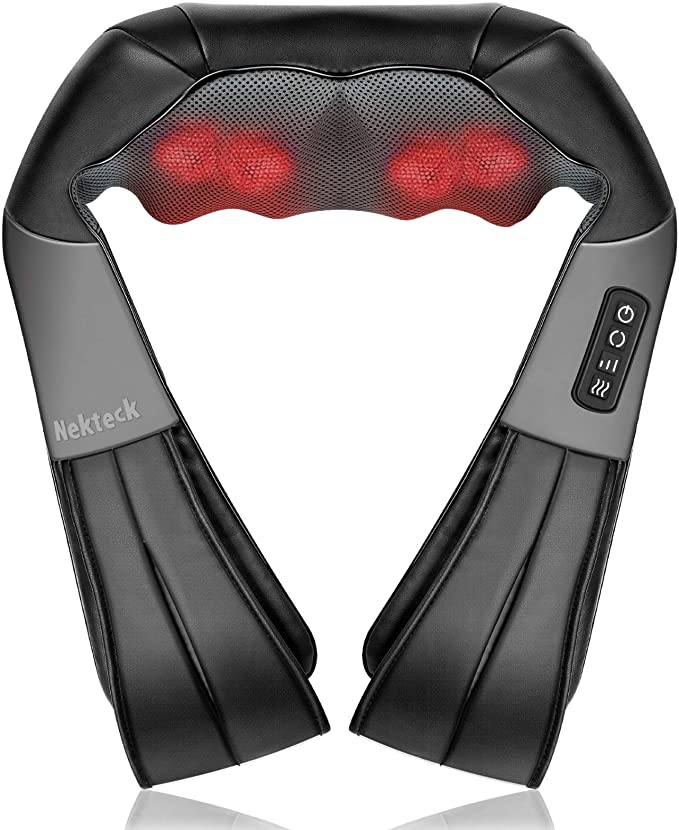 Unwinding after a stressful day at work is itself difficult and not everyone can keep up with monthly massages therefore neck massagers are the solution. It has a two-way kneading node that can help with muscle soreness, fatigue, and neck stiffness. In addition, it has adjustable intensity and is suitable for use in the office, car and at home. The best feature of this electric neck massager is that it has an automatic turn-off feature that makes the whole process safe.
Also Read: 7 Best Hand Massagers For Muscular Aches And Pains
Cozy Memory Foam Slippers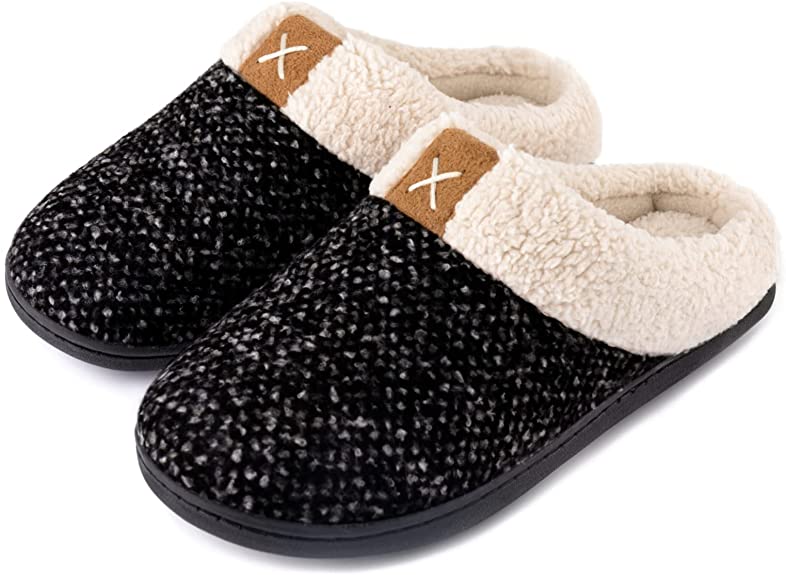 Nothing speaks cozy and comfortable more than a pair of memory foam slippers. As a gift for your bonus sister, these memory foam slippers will encourage her to get rid of the heels, step into the comfiest slippers and get comfortable. It has different color options and features a warm lining and breathable cotton. It is a perfect gift for Christmas.
Ice Roller for Face and Eye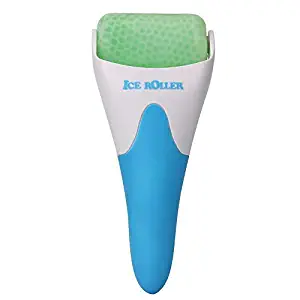 For mornings when her skin needs a quick refresh, this ice roller for her face and eyes will come in handy. It is great for reducing redness and easing puffiness. All she needs to do is keep it in the freezer and grab it whenever she needs to revitalize her skin.
Mini Waffle Maker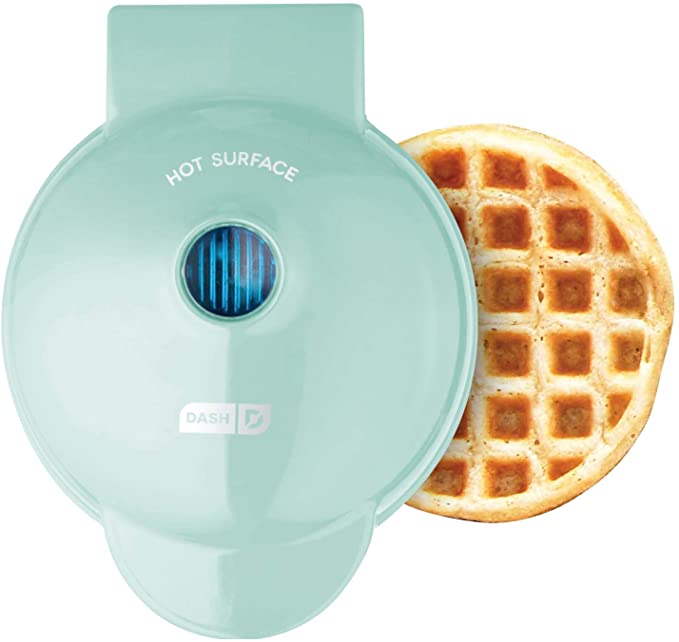 This Dash mini waffle maker is great for making waffles, hash browns, and paninis. It is portable and will not take much counter space in your sister-in-law's apartment. She just needs to plug it in and go. It is available in different colors and is suitable for college life or a first apartment.
8 Best Wedding Gifts for Sister-in-Laws
Any kind of present that you are giving to your sister-in-law for her wedding should express how much you are happy that she is officially joining the family. Such gifts should be something that a newlywed will appreciate. Ideal gifts for sister-in-laws could be beautiful items for their new home or beauty items among others.
Custom Eye Enhancing Kit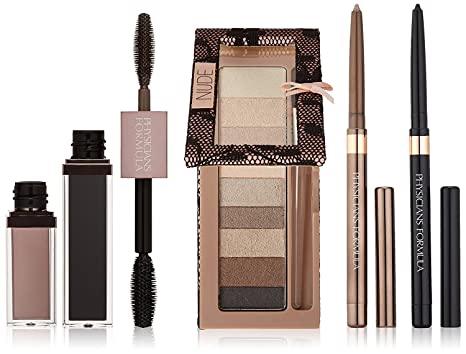 We are certain that your bonus sister will love this eye-enhancing by Physicians formula. It would be a beautiful addition to her collection of makeup products and she will remember you every time she has to put on mascara or eyeliner. All the products in this kit are hypo-allergic therefore safe for sensitive skin.
Travel Jewelry Box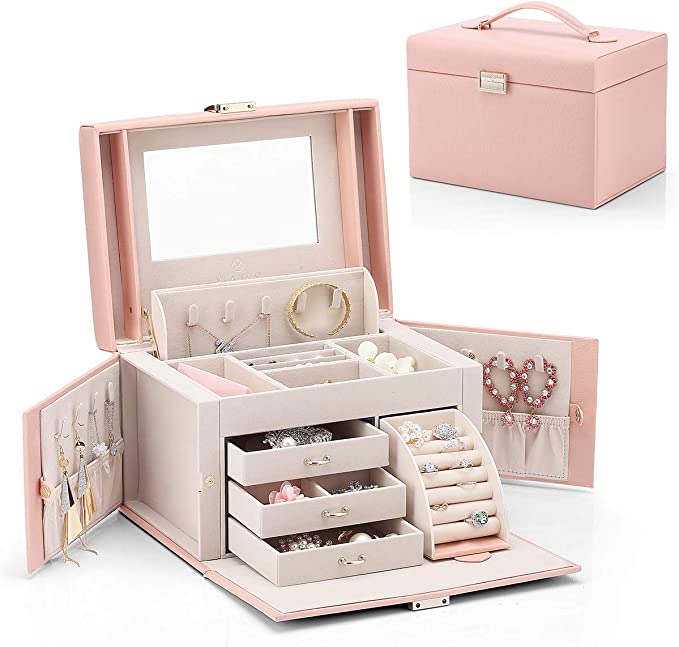 Maybe you are probably scrolling through your laptop and wondering what gift is best for a sister-in-law's birthday? A personalized jewelry box is an answer. This gift idea is also a perfect wedding gift and it will make you appear so thoughtful. This one by Vlando is exceptionally beautiful. It has multiple compartments and is crafted with durable synthetic leather.
Ballet Flats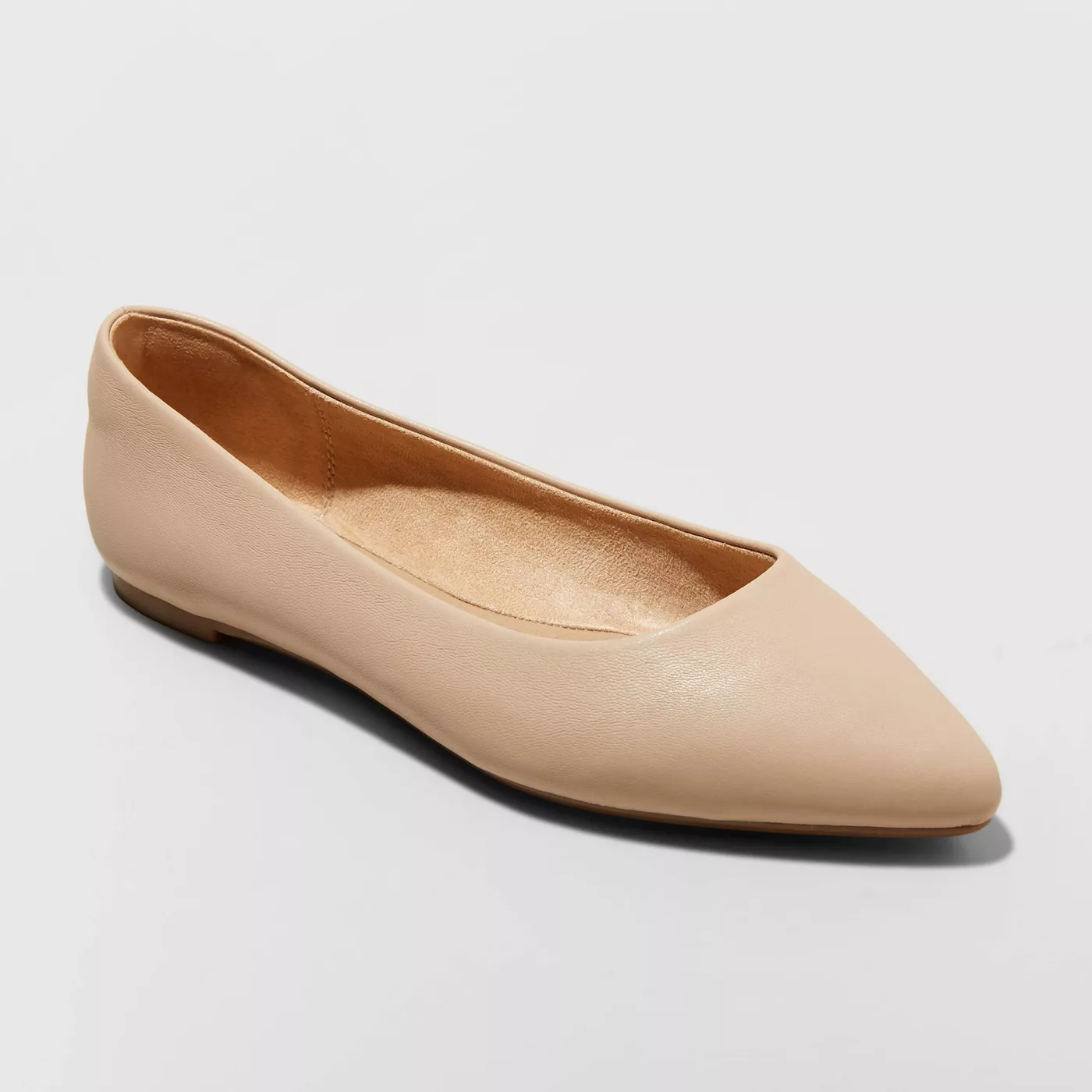 These chick pointed toe ballet flats are quite comfy and would be a stylish addition to your sister-in-law's everyday footwear. It has a polyester exterior and a neutral look, which makes it perfect for a variety of outfits. In addition, it has a slip-on design making it quick and easy to put on.
Leather Bracelet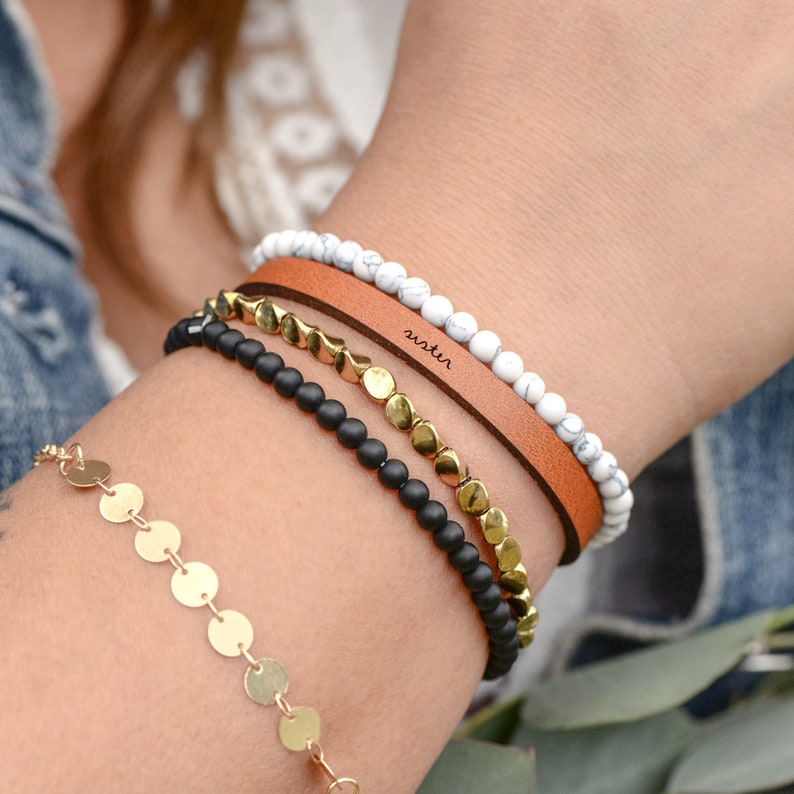 Shower your sister-in-law with an excellent gift like this handmade leather bracelet that reads sister. We are sure she will wear this bracelet every day because it shows how much you adore and care for her.
Ceramic Stone Diffuser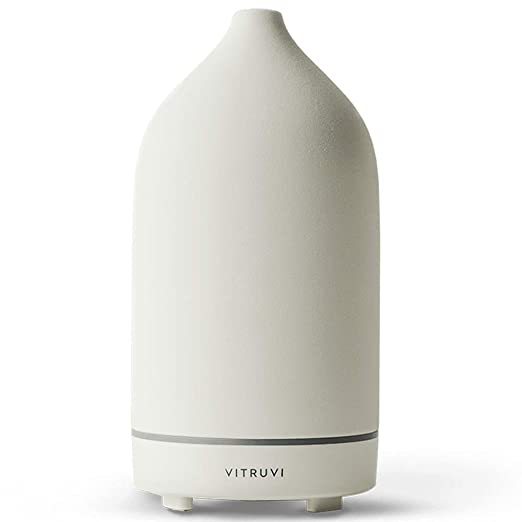 Maybe you want to give your sister-in-law a more sophisticated gift. Go for this stylish ceramic diffuser, which we guarantee will look beautiful in her home. She can just sit back, relax and enjoy the scent of her preferred essential oil.
Hair Straightener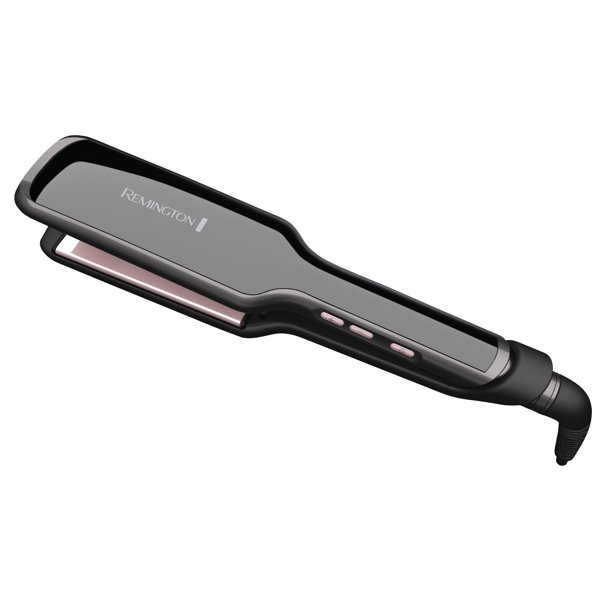 Hair straighteners are a must-have for every female and when you buy a high-quality one, it can last for years. This ceramic flat iron with a soft-touch finish can curl, straighten and flip hair to help you achieve different styles. It heats up in just 30 seconds and is available in pink and black colors.
Coffee Maker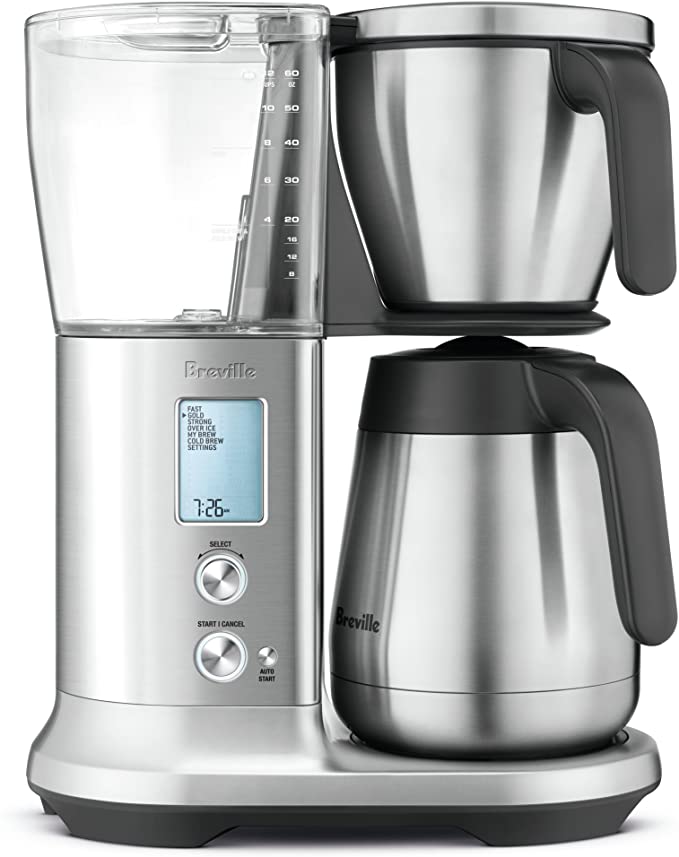 One of the things that many people do first in the morning when they wake up is to grab a cup of coffee. The Black + Decker coffee maker is a perfect present for the coolest sister-in-law who just wedded or moved to a new apartment. It has an excellent brew time, is simple to use, and can keep her coffee warm for up to two hours.
Casual Two-piece Sweat-suit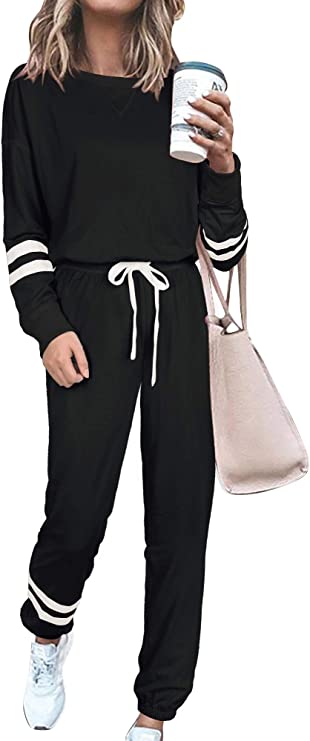 Two-piece sweat suits are the rave of the moment. They are an ideal Christmas gift for sisters-in-law. They are available in both solid and mixed colors. Get your sister-in-law this super comfy and fashionable one from Amazon. It has a crewneck pullover and elastic sweatpants that make it fit for exercises, yoga, sport, and casual outings.
Final Words
It is so satisfying when one can get the perfect gift and when it comes down to sisters-in-law; the best advice is to keep it thoughtful and simple. We hope that you fully explore the amazing gift ideas that we have curated for you and use them to get the most emotion-filled gift for your sister-in-law. We are certain that she would be beaming with smiles as she unwraps your gift.