They've done it again! The legendary Hello Kitty x Line collaboration is going to take the world by storm for the second time. This time however, this stroke of brilliance was launched by Watsons. To get your eager hands on these items you just have to spend a minimum amount in Taiwan's Watsons outlets, so as to collect points (Spend NT$200 for 1 point). These points can eventually be used to redeem the Hello Kitty x Line Collectibles!
Hello Kitty x Line Jar Set
This jar set comes with 2 kinds of lids, one that has a small opening for a straw, and one without an opening for portability. Additionally, the set consists of 4  toy characters, from either Line friends or Hello Kitty, that you can collect and display!
You can easily collect 5 points with an additional top up of NT$99 to redeem this must-have jar set!
Hello Kitty x Line Jenga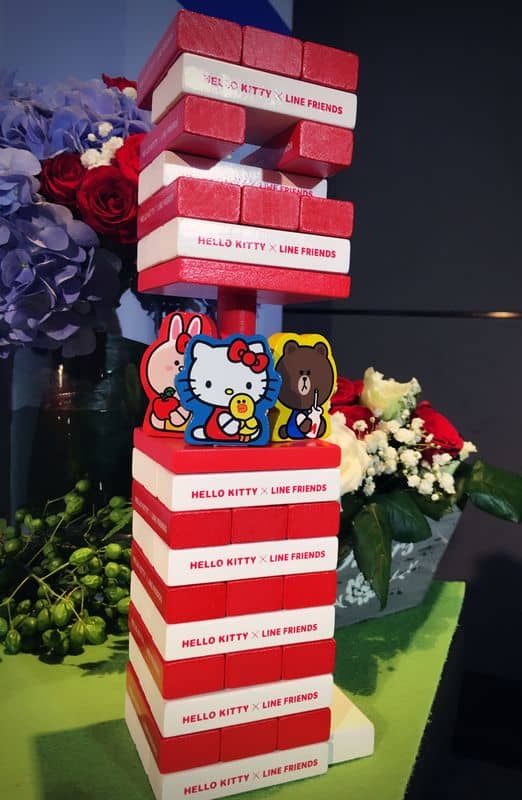 Let Hello Kitty, Big Bear and Bunny join the fun of Jenga! One way to make the game more exciting, is to place these characters on the pedestal and make sure you don't drop them! This is definitely the best way to hang out with friends 🙂
Simply collect 8 points with an additional top up of NT$199 to redeem this! You can also accumulate a total of 40 points to get this Jenga set for free.
Hello Kitty x Line Picnic Mat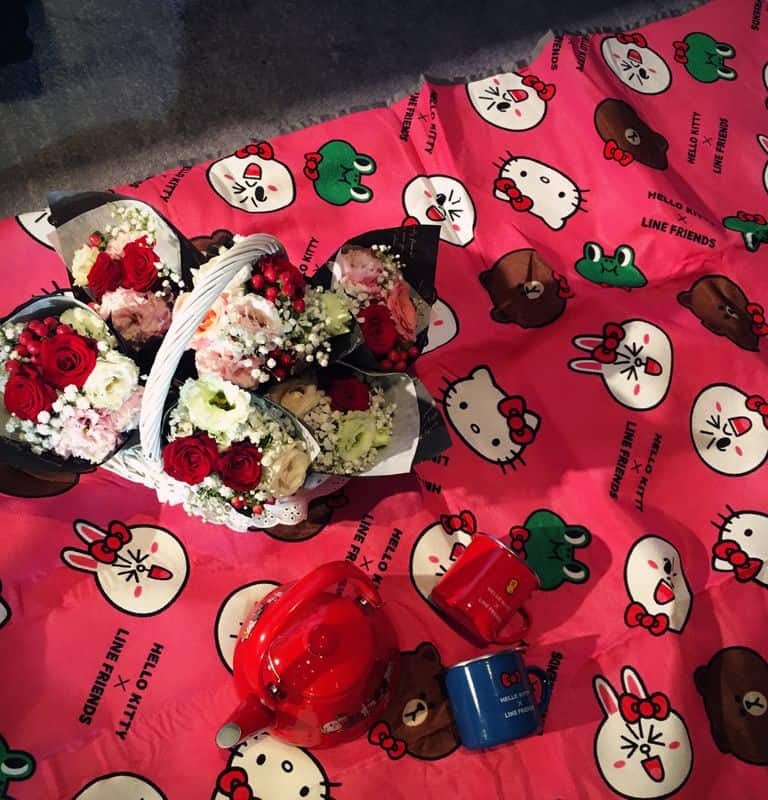 A picnic mat decorated with Hello Kitty and Line characters!? This will definitely be the center of attention when I go for a picnic at the beach or at Marina Barrage! The best part is, this picnic mat is waterproof, and can be thrown into the washing machine right after your day at the beach. For the mummies out there, this mat can also function as a play mat for your child!
You can get this picnic mat by simply acquiring 8 points and top up NT$399. Or, you can also collect a total of 45 points to get this picnic mat for free.
Hello Kitty x Line Enamel Pot and Cups Set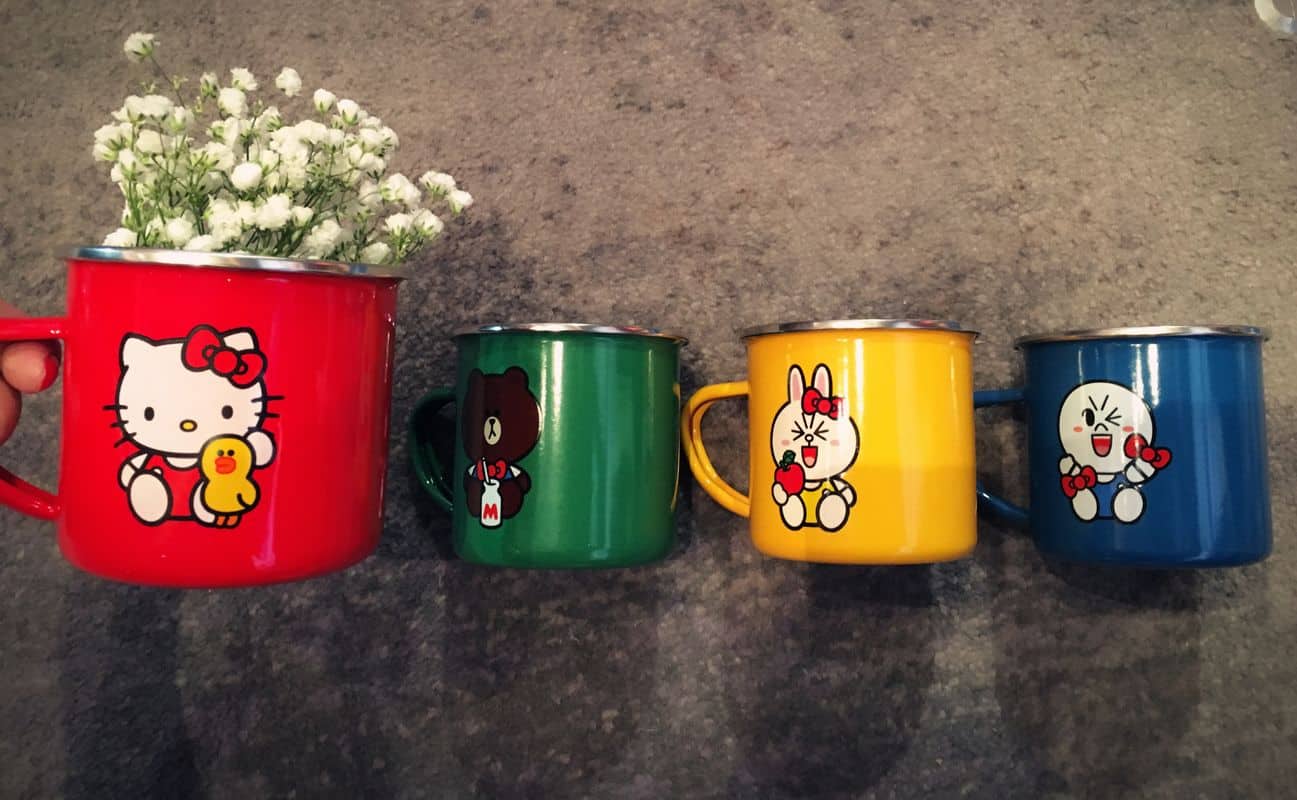 There is no better way to have tea with these Hello Kitty x Line themed teapot and cups! This Enamel Pot and Cups do not only look cute, they are extremely functional as well! You can really use the pot to boil tea over fire using an electric stove!
In order to have this in your kitchen, you need to collect 8 points and top up NT$599. On the other hand, you can also do so by collecting 70 points for a free exchange of this enamel pot and cups.
Hello Kitty x Line Waffle Maker
Imagine having your waffles in the shape of Hello Kitty, Brown, Cony and even Sally! This will surely make getting up in the morning easier 🙂 Your resulting waffles will totally be Instagram worthy. #DontSayBojio To redeem this waffle maker, you have to collect 8 points and top up NT$899. Alternatively, you can also accumulate 80 points to exchange for this waffle maker for free!