No matter how much dieticians frown upon this ingenious convenient food, I sure can't help myself but indulge in instant noodles every now and then. And if you're anything like me, you'll understand the addictive nature of this comfort food. It's cheap, it's convenient and it's definitely delicious. The best part of it all is the huge variety of flavours that span across various countries – it's almost as though instant noodles have formed a food culture of their own, with each country localising different flavours to suit their own cuisine and tastebuds.
If you've enjoyed (and conquered) our list of Japanese instant noodles you have to get when you're in Japan, well here's another list for you. This time, we're bringing you some of the tastiest instant noodles Taiwan has to offer.
1. TTL Hua Tiao Chicken Noodles
Arguably one of the most popular instant noodle in Taiwan, this chicken noodle in a cup comes with real pieces of meat. (Yes, you read it correctly!) This wine-spiked broth is robust and full of flavour, and coupled with springy noodles and chicken chunks, this is one proper meal that's loaded with protein.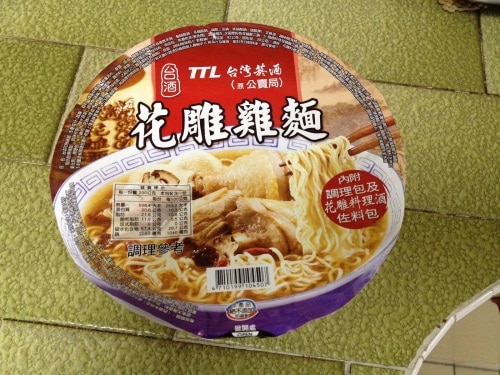 2. 满汉大餐麻辣鍋牛肉 Spicy Hot Pot Beef
With a brand name that translates to 'Big Meal' in English on their packaging, they sure weren't kidding when they stuff their styrofoam bowl with maggie noodles that come slightly thicker in width and three seasoning packets, of which one of it contains real beef chucks. Spicy-lovers will enjoy this hearty bowl of noodles that come pretty close in replicating one of Taiwan's famous street dish.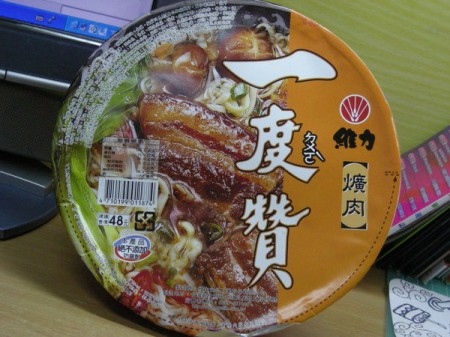 3. YDZ Braised Pork
It's safe to establish a pattern here. By now you would have noticed that most of Taiwan instant noodles come loaded with real meat chunks, and this version is no exception. The broth is glossy and tantalising that has hints of garlic fragrance to produce a hearty and delicious bowl of noodles.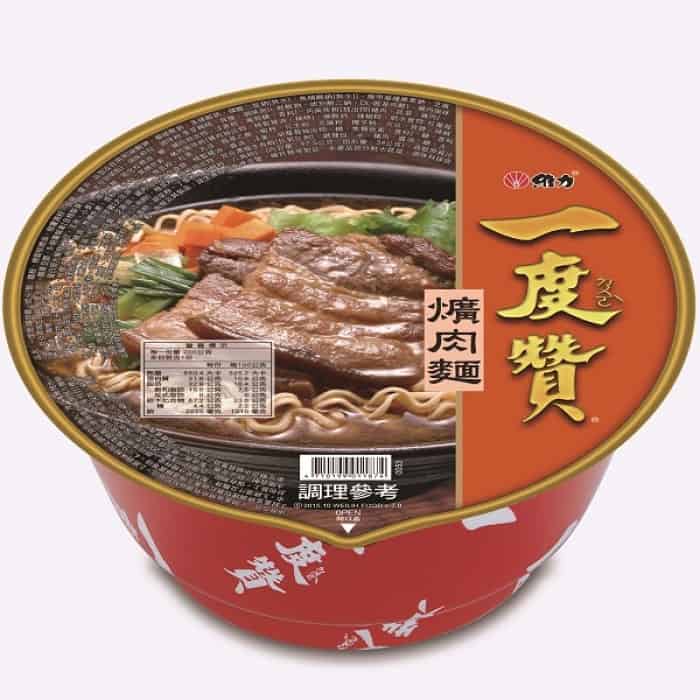 4. 维力炸酱面 WeiLin Men
Don't just discount this cup noodle as just the usual standard packaging. This dry noodle concoction actually comes with two bowls – one for you to create the soup base and the other for you to stir and toss the noodles after you've drained the noodles. It's certainly thoughtful but more than that, it's salty and oniony and just plain delicious.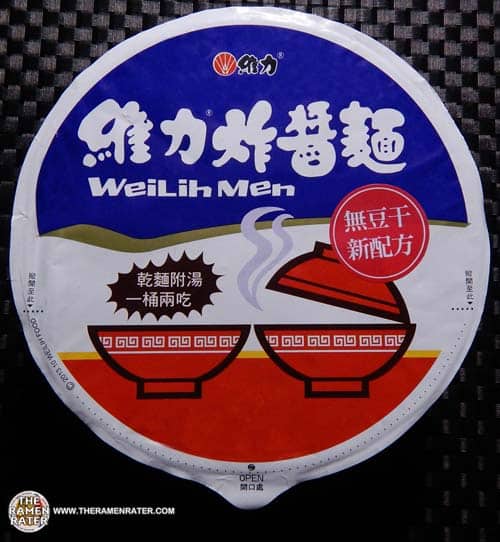 5. Uni President Chili Beef Instant Noodles
The packaging is strikingly nostalgic, and the flavours of the broth are intense and hearty. The packet version does not require a stove to cook. Just submerge the noodles in hot water and you'll have a piping bowl of spicy beef noodles in no time.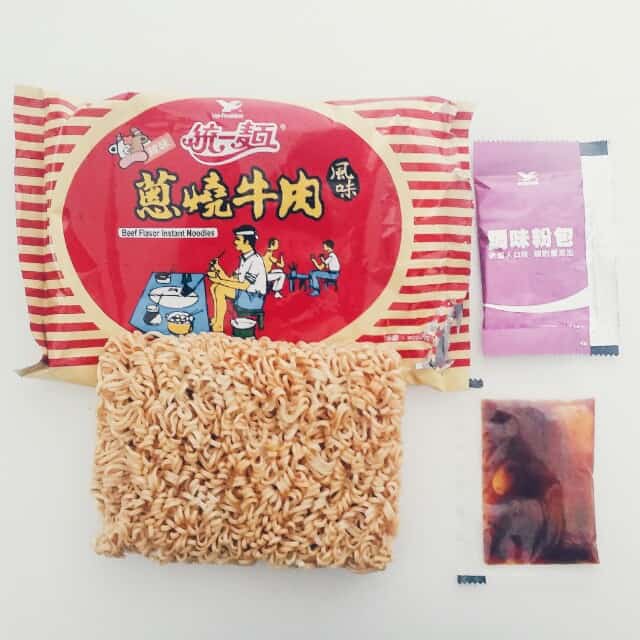 6. 曾拌麵 Tseng Noodles
Craving for meepok in the middle of the night? Tseng noodles might just be the best alternative. The bouncy texture (or what locals would describe as 'QQ') of these flat noodles are incomparable and would satisfy your cravings.