Do you know a beach lover who loves the seaside more than most? Are you looking for gifts for a beach lover they'd be sure to adore? We have put together a list of the best beach themed gifts for him and her, as well as practical gifts and beach loving mamas!
Beach Gifts For Her
Have a lady in your life who loves the beach. Here are some gift options for her to use at the beach or will remind her of the seaside when she's away from it.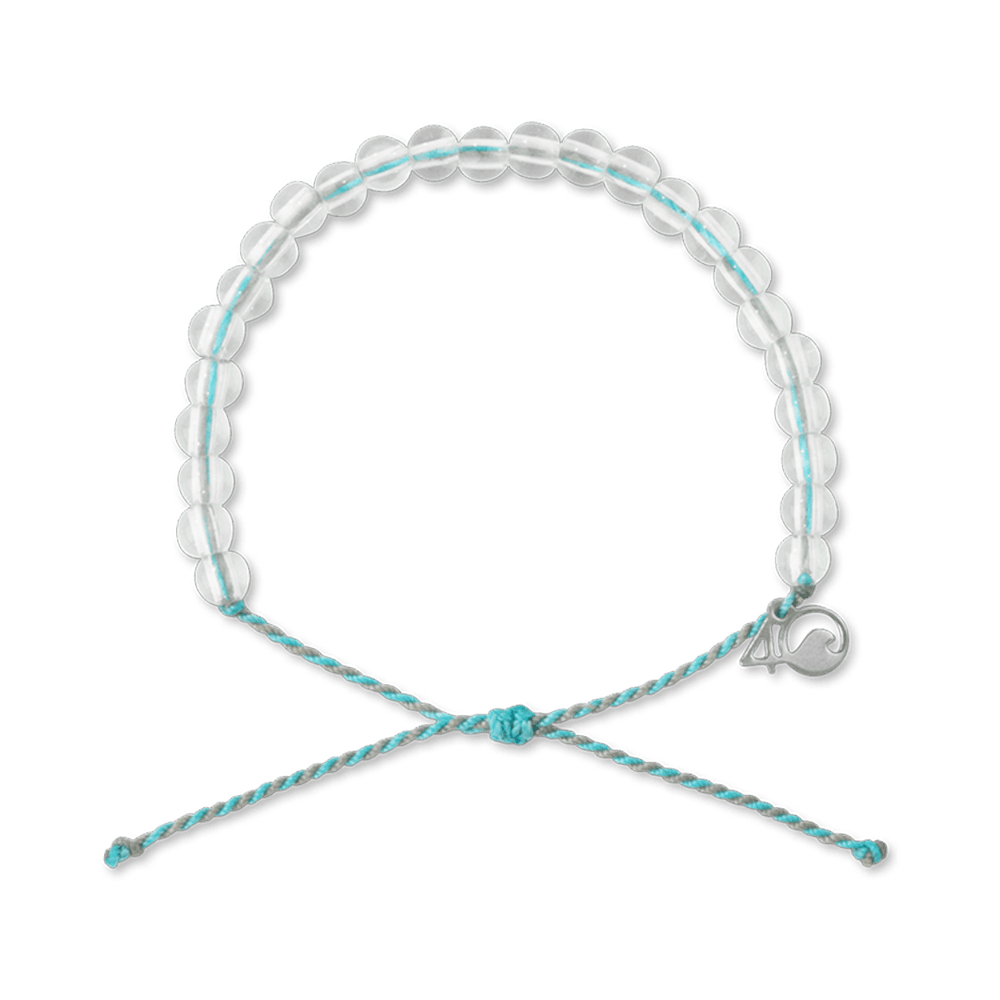 4ocean is a business that is committed to cleaning up our oceans and preserving marine life. They remove one pound of trash for every bracelet purchased. We love the stunning blue turquoise bracelet called "Dolphin" as it is made from recycled glass and plastic pulled from the ocean.
The perfect gift for the ocean and nature lover, this delicate bracelet comes in lots of different colors, including oranges and purple as well as blue and green tones.
2. Beach Scented Candles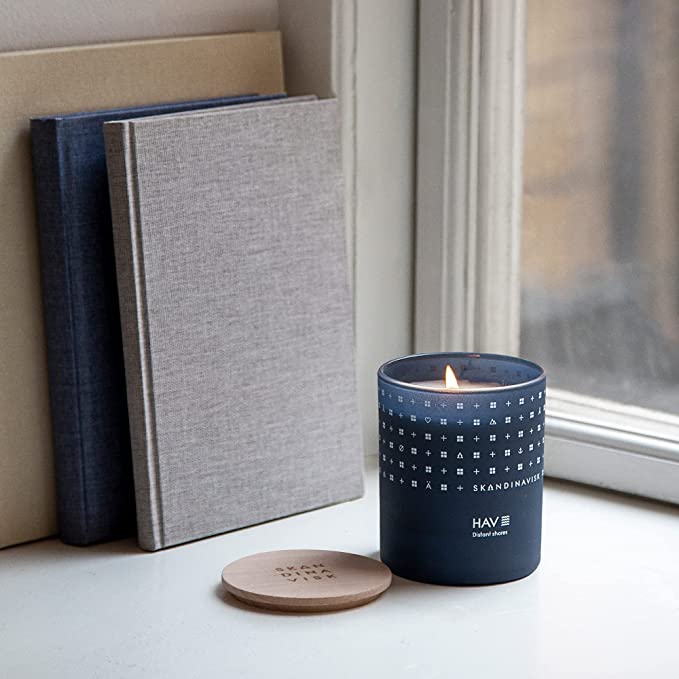 If you have a beach lover in your life who can never be at the beach, bring the scent of the seaside to them. Make their home smell as fresh as the ocean air by gifting them a beach scented candle. There are lots available in different scents, sizes, and price points.
We love the luxurious Skandinavisk HAV 'Sea' scented candle, the Craft & Kim sea scented candle made from soy and essential oils, and the Homesick scented candle which they say smells like "salty ocean air with hot sand under foot Afternoon tides leave driftwood, seaweed and conch shells scattered along the shore."
3. Beach Themed Wall Decor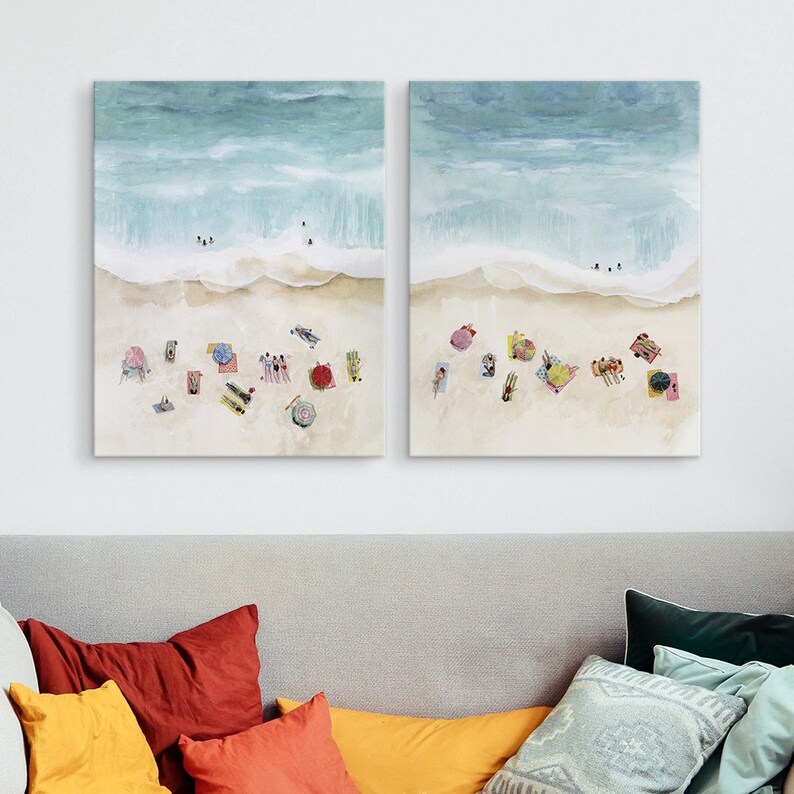 Gift the special woman in your life something that will allow them to enjoy their beach all year round. A particular special thing to do is to commission an artist to paint a seascape of a location that is meaningful or memorable to them. Alternatively, you can buy pre-existing photography or artwork if the existing place.
Look at sites like Etsy, Uncommon Goods or Wayfair for inspiration in beach themed interior design pieces. Signs, clocks and mirrors made using driftwood and shells are also popular for beach themed rooms in the home.
4. Floating Sunglasses

If you are shopping for someone who loves boating, paddle boarding or jet skiing, gift them with a pair of floating sunglasses. No matter what comes their way, this design will keep afloat, allowing you to retrieve them straight from the surface of the water.
We've all had that gut-wrenching moment when the sunglasses fall off and take a dive into the water, never to be seen again. KZ Gear and Rheos Cooper both sell high quality floating sunglasses that float in water and protect the eyes from harmful UV rays.
Beach Gifts For Him
Does he love spending his days off at the beach? Here are some fantastic gifts to how him stay entertained as he adventures around the coastline.
1. Beach Cup Holders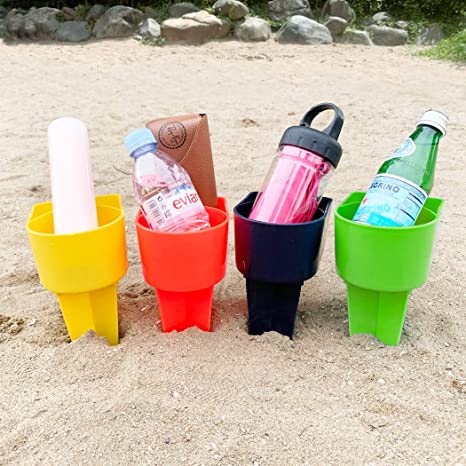 If you want to keep your drink within reach without the sand getting on, beach cup holders have been especially made to help solve this issue. Made by brands like Home Queen, Iconikal and Beach Life, they have point spikes that stick in even wet sand. We love the ones that also come with a built-in bottle opener.
In addition to putting your cold drink in it, you can use the cup holder for snacks, keys, your phone or anything else you want to keep out of the pesky sand. Because most of them have a stackable design, it won't take up much space in your beach bag. We recommend choosing a bright shade that can't be lost in the sand or water.
2.  Waterproof Speakers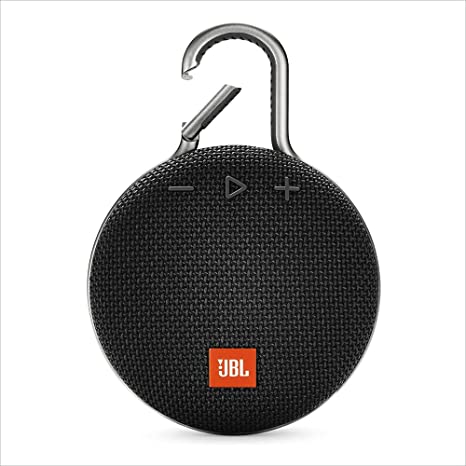 Make a relaxing day at the beach even more perfect by bringing a set of speakers. There are lots of brands of waterproof speakers, although we always recommend not purposely getting them too wet.
We love this clip on portable Bluetooth speaker from JBL, Doss waterproof rechargeable speaker and the Bose small portable speaker. Whether you want to party with friends, watch the sunset with a partner or party with kids, waterproof speakers can enhance a moment.
3. Metal Detector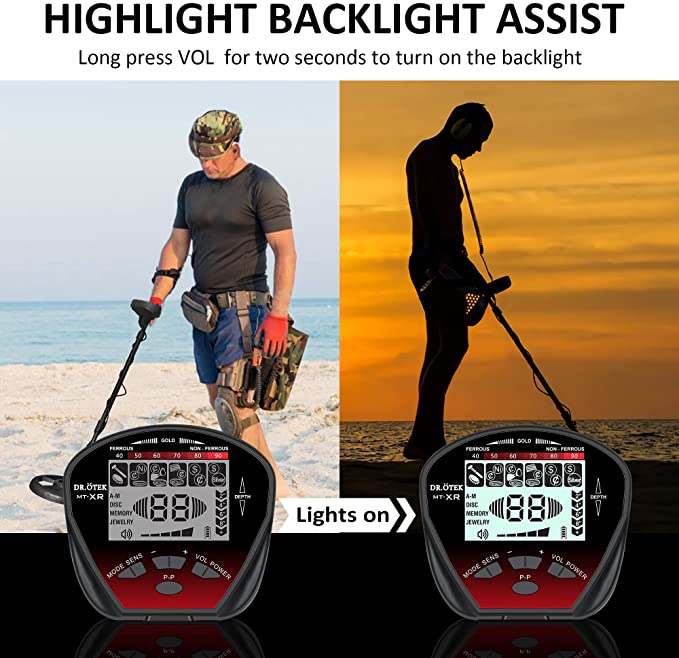 Go treasure hunting at the beach with the DR.ÖTEK Metal Detector, the Garrett 1140900 Pro-Pointer or the Bounty Hunter TK4 Tracker IV Metal Detector. You might be surprised by the number of valuable things you can find at the beach.
Many people use their hobby for good, helping advertise their services online. You'll soon find yourself regularly at the beach finding lost keys and jewely. Others start a YouTube channel dedicated to showing their weird and wonderful finds.
4. Spike Ball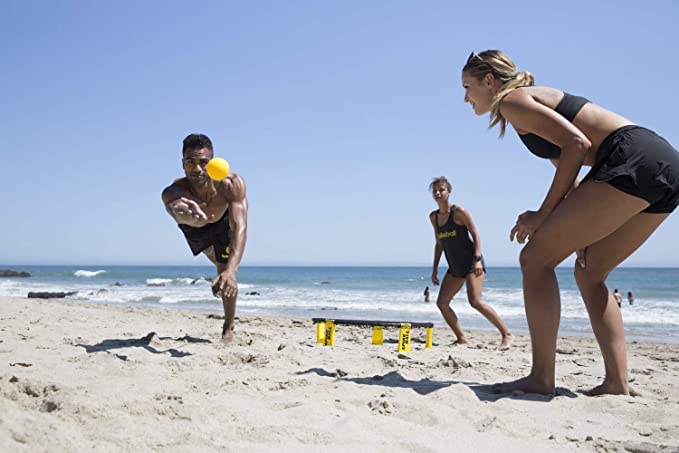 Over the past decade, spike ball has become more and more popular as a beach game. You might find your local beach through a spike ball tournament this summer. It's easy to set up and play, plus doesn't require much space.
Spike ball is played with 4 people (2 against 2) and uses a ball and a mini trampoline like playing surface. You need to have up to 3 hits to return or spike the ball on the circular net. Make leaping spikes or cunning drop shots, practicing your hand-eye coordination.
Beach Gifts for Moms
Make a day at the beach easier for any moms in your life (whether they are your own mother, your partner or a friend with children) much easier. From time saving kit to games, going to the beach will be much less of a fuss with these gifts.
1. Safe Water Bottles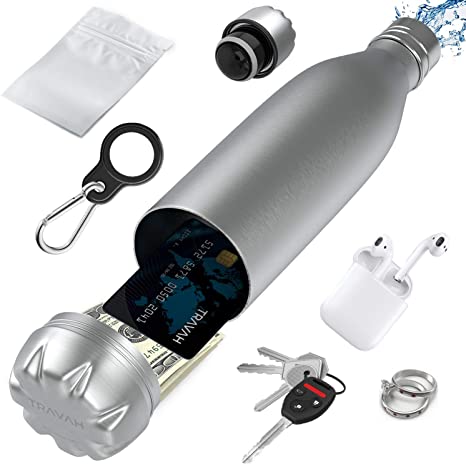 You might find yourself carrying your whole family's valuables on a beach day. This can be a worry because if you want to go for a swim, your stuff may be stolen. It's hard to trust strangers when your belongings are left unattended.
Bottle storage containers like this Diversion stash bottle are a clever way to disguise your valuables and reduce the chance of trouble. This bottle has a secret compartment in the bottom where you can hide your stash. They also have a safe box that looks like a Coca Cola can!
2. Cooler Backpack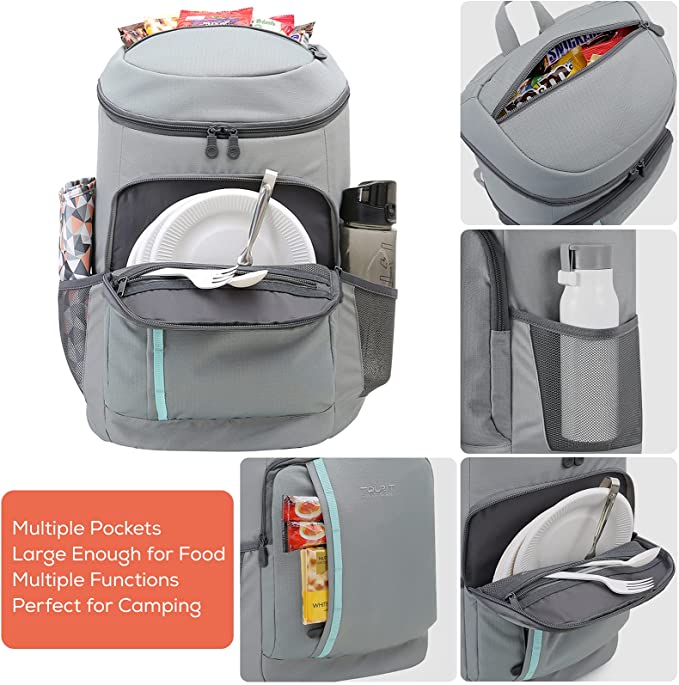 Keep your kids watered and fed at the beach with an easy-to-carry cooler. We love the Tourit backpack with this leak-proof liner and insulated material and the Yeti cooler backpack. You and your loved ones can enjoy cool drink and food on even the sunniest day.
Made of leak-resistant and durable fabric, this versatile style of backpack can even store your hot or cold food for up to 3 days, which makes it perfect for overnight adventures. Choose one with side mesh pockets to enjoy easy access to a water bottle.
3. Beach Drinkware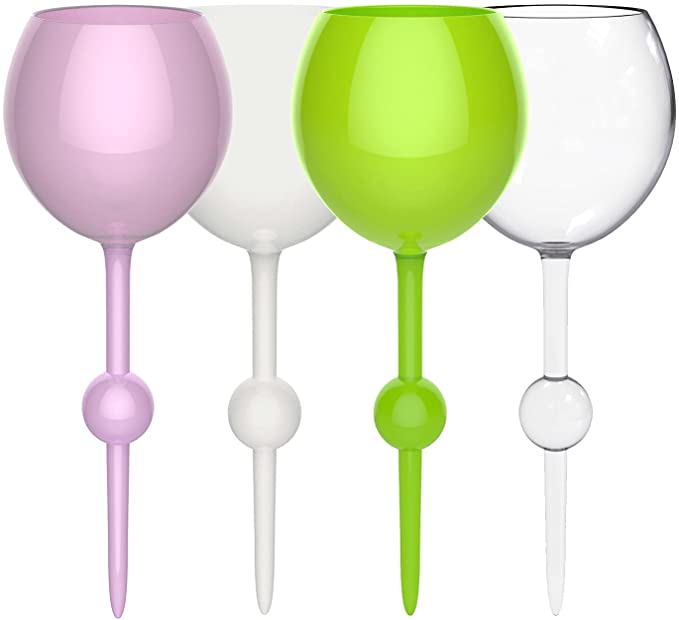 We all know that glass at the beach is not a good idea, especially in the presence of children, and disposable plastic isn't sustainable! It's important to stay hydrated under the hot sun, whether than is water or juice for the kids, or a naughty cocktail for the adults. Stainless steel and acrylic glasses are a safe yet eco-friendly drinking option.
We love these floating beach glasses that have a spike, so you can stand them up on uneven sand. For the kids, try these practical acrylic glasses or these beach themed travel tumblers.
4. Beach Games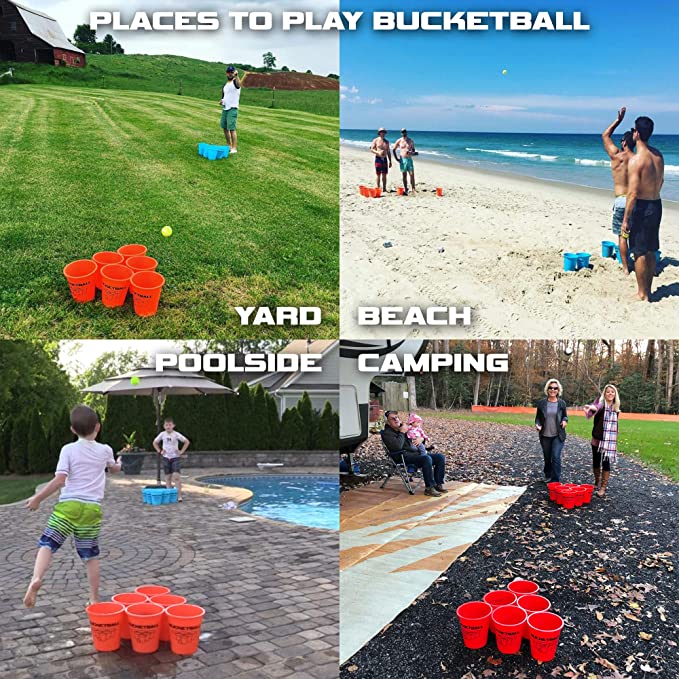 Help them keep their family entertained at the beach with a beach friendly game. The game should be waterproof, have big pieces that can be played by everyone, and most importantly be really fun for everyone.
Uno make a special version with durable, waterproof cards and Hoyle make waterproof playing cards. If you are shopping for a more active beach lover, try the classic toss and catch set, bucket ball or paddle board game.
5. Sand Remover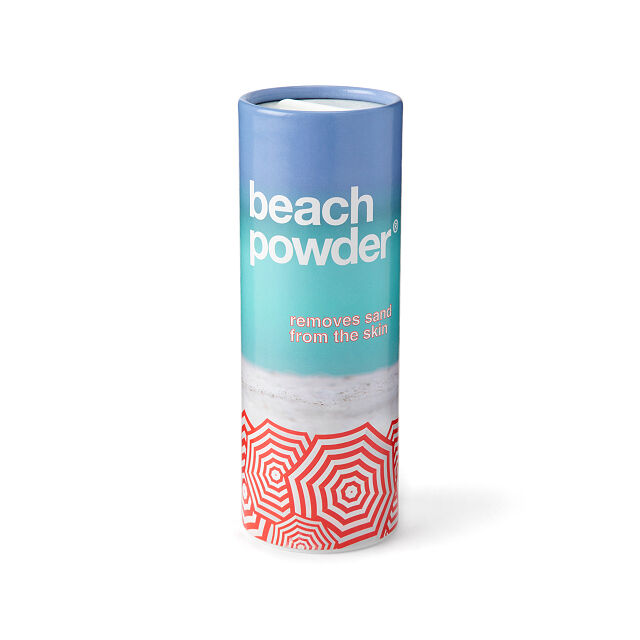 Sand removing powder is a handbag must have if you are a mama, although we are sure the whole family will try to steal it. Uncommon Goods sell a talcum-free beach powder which uses an all-natural blend of plants and minerals to easily remove sand.
Beach Behind also make an innovative powder that helps you avoid those long shower queues. Simply shake on the powder and wipe the sand off your body.
Birthday Beach Gifts
It can be hard knowing what to buy someone for their birthday. If they are a beach lover or have fond memories or going to the beach, here are some ideal birthday gifts at a variety of price points.
1. Subscription Boxes
The Life's a Wave monthly beach box includes 5-8 sea and beach themed items, all handpicked to help you recreate that beachy feel no matter where you are in the world. Some of the proceeds from each subscription box will go to supporting a non-profit dedicated to keeping oceans clean and healthy. Each month the box includes goodies like ocean-scented candles, sea salt Artisan chocolates or jewelry inspired by the beach.
2. Seashell Lights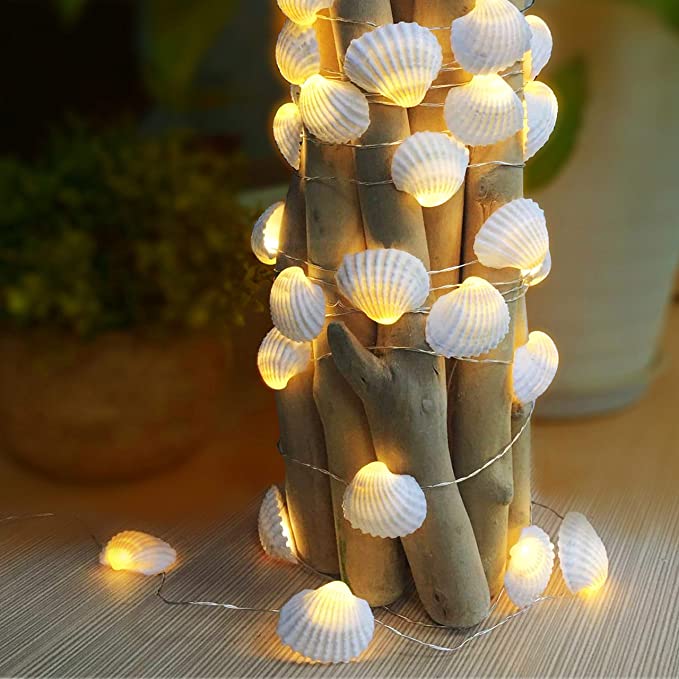 Is your friend or loved one missing the beach? Gift them these delicate seashell fairy lights. They can brighten up a beach hut or bring a little seaside charm to a room in the home. 40 seashells are fitted with LED lights for a warm glow.
For something more quirky, we love these conch seashell lights and these green and yellow string lights. Add them to a balcony or patio area, light up your garden at night or add a little beach vibe to your bedroom.
3. Beach Gift Set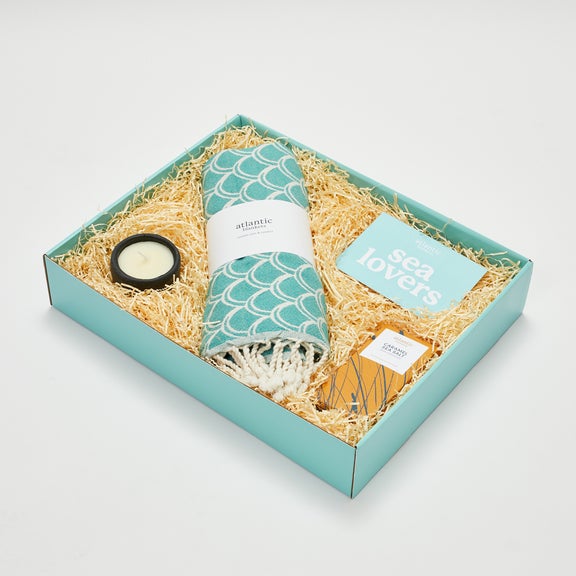 If you have an ocean lover in your life, consider the Sea Lovers gift set from Atlantic Blankets. It includes a stunning turquoise peshtemal with a fish unique fish scale design, Cornish caramel chocolate bar, St Eval sea mist candle and personalized card.
4. Ocean Terrarium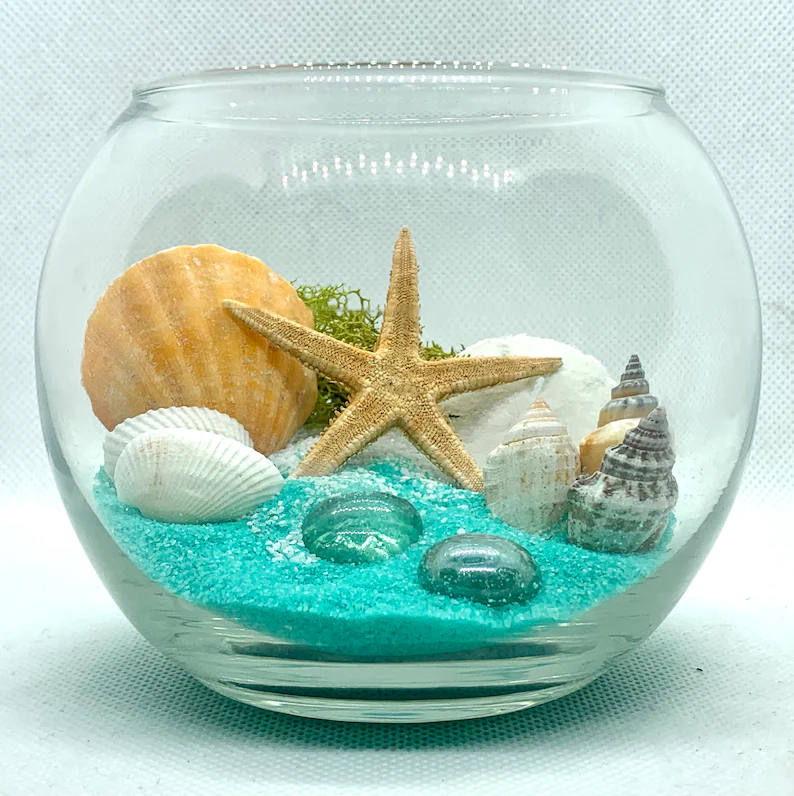 Keep the feeling of being at the beach alive at home with an ocean themed terrarium. Etsy has some adorable scenes, usually in stunning blue colors or more detailed ones like this underwater biome. Place a terrarium at the desk at work, at home or have a portable one dangling in your car!
Practical Beach Gifts
Going to the beach can sometimes be a logistical disaster with the sand, sea and wind trying to ruin our fun. There are a handful of gifts which are practical, helping the day become even more fun for a beach lover.
1. Wearable Beach Towel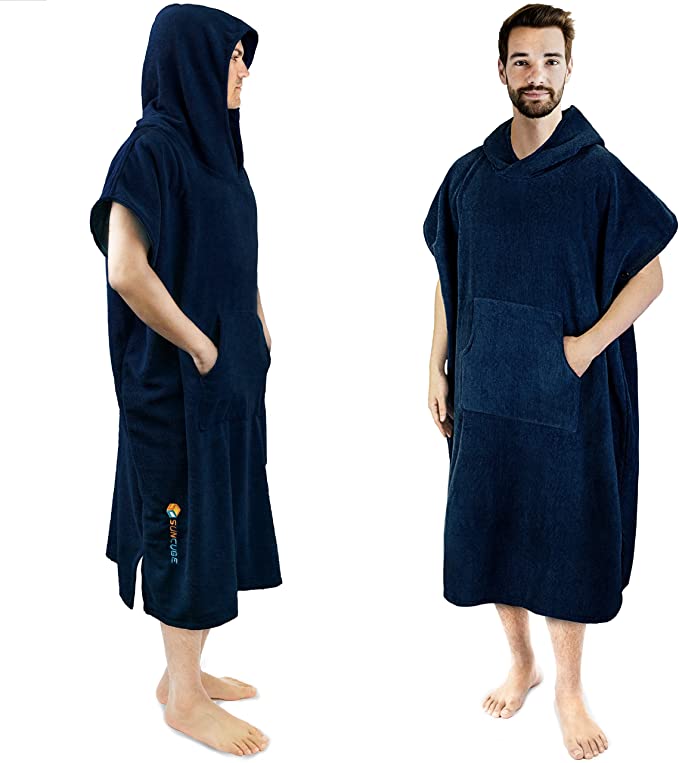 A wearable beach towel is the perfect way to dry yourself off after a dip in the sea. They are also ideal if you want to change your clothes on the beach without revealing yourself. Gone are the days of wrapping a towel around yourself and hoping it won't fall down with fellow beach goers nearby.
This Sun Cube wearable towel has a hood and pockets for practicality, the QIYI robe comes in lots of chic prints and the Vulkan towel changing robe is fast drying. You can also buy child-friendly ones to stop your little ones getting too cold after a dip.
2. Sand Free Towel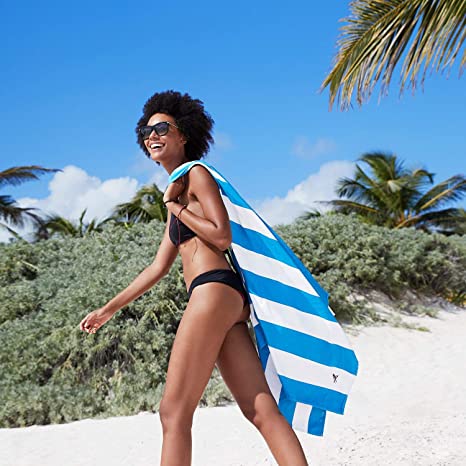 A sand-resistant beach towel is a perfect for stopping sand ruining seaside trip. Whether you want to dry off after a dip in the ocean or relax under a warm summer sun, this style of towel will keep you both dry and comfortable.
The Dock & Bay towel is made using 100% recycled materials, meaning it is environmentally friendly and soft. The sand can be removed when the towel is shaken, as it won't get stuck to the surface. This towel will also dry three times faster than standard cotton alternatives. We also love the Eccosophy and CHARS sand free, fast drying beach towels.
3. Towel Anchor Clips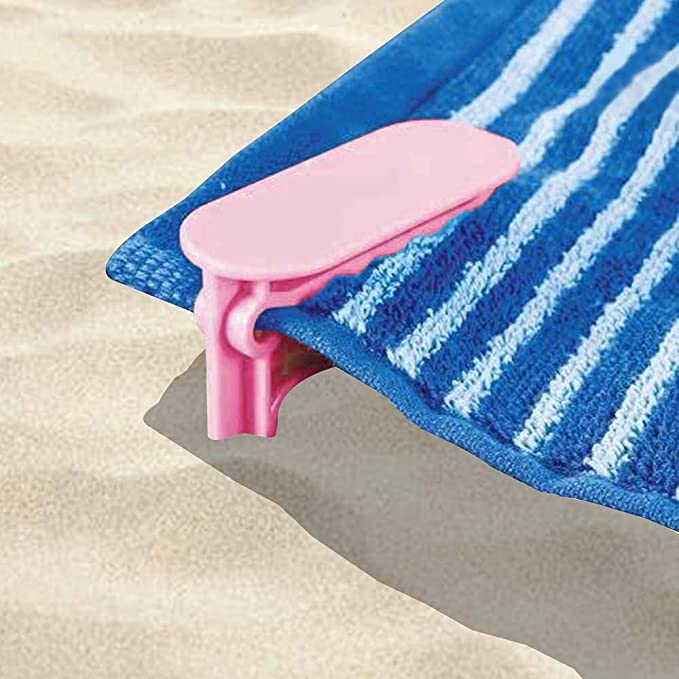 We all know how annoying it is to come back to your towel, only to find it has blown across the beach. Towel anchor clips are the perfect practical present for a beach lover who wants to lie on a blanket and soak up the sun.
Towel anchor clips, like the ones made by Emoson, are anchor stake clamps which will help a towel lay flat and firmly in place. Just stick the spikes into the sand to keep your beach towel or blanket safe. Alternatively, buy clamps like these from ESFUN, which will secure a towel to a beach chair or sun lounger.
4. Waterproof Cell Phone Case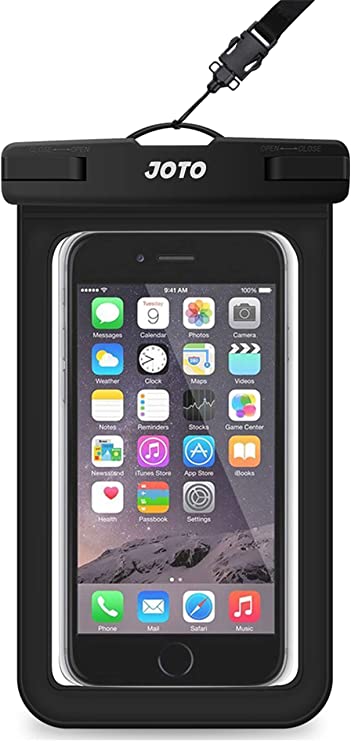 During a beach day, you will need to protect your cell phone from sand, the sea and any spillages (because water bottles always find a way to leak over your electronics). A waterproof phone case will also allow you to take some cool underwater photos without needing to invest in a special camera.
Joto makes a high quality, universal waterproof case dry bag fits lots of different smartphones. If you are gifting an avoid watersports fan, try the Yogre case that allows you to dive 15m underwater. The affordable ProCase comes in a pock of 4, so you gift your whole family with a waterproof case.
Also Read: Why Do People Give Gifts: Psychology Behind Gift Giving
Gifts Ideas For Beach Lovers: FAQs
How do I choose the right gift for a beach lover?
The best way to gift a beach lover is to think about what they truly like about the beach and the reason they attend the seaside.
Are they more of a lay out in the sun and drink type of person, or do they prefer to go on adventures around the beach? Choose a gift that fits how they enjoy the beach.
Where are the best places to shop for gifts for beach lovers?
Amazon and Etsy are two obvious places to start shopping. There is a huge variation of products and at a good price point. Society 6 is a great place for beach themed art and prints and Uncommon Gifts is host to a range of weird and wonderful products. Shoptiques is also home to loves of fun gifts for him and her.
Funboy is a small family-owned business based in Venice Beach, California that makes giant-sized pool floats and other fun beach and summer accessories. If you live by a beach, you will find lots of local beach shops and artists happy to help you find the perfect gift for the beach lover in your life.