There are many reasons why you would want to buy a gift for a physical therapist. Perhaps your loved one works as a physical therapist, and you want to gift them something they can use at work, or perhaps a gift that can improve their day-to-day life.
Or maybe you want to gift the physical therapist who has improved an injury and made your life a little more comfortable. Perhaps it's the holiday season and you're in a giving mood, or maybe they have reached a particular milestone in their life.
What to Consider When Choosing a Gift for a Physical Therapist
When considering a gift for a physical therapist, you need to consider them as a person rather than just their professional. While we have put together a list based on the generic gifts to give people you have a professional relationship with, we have also chosen items themed about physical therapy.
When considering a gift for a physical therapist, also consider their personal interests and any conversations you may have had. They may talk about a hobby or interest that will help you when choosing a new gift. Look around at their workspace to see how personal, clinical, or friendly it is and choose gifts based on the vibe.
We rank our gift buying list from most impersonal and generic, something that would suit most physical therapists, to more personal and friendly.
Top 15 Gifts for Physical Therapists
1. Anatomical Pens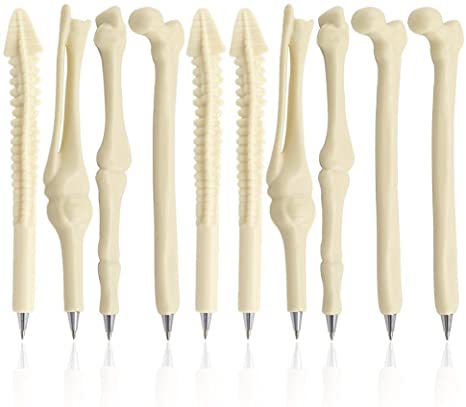 Have you seen your physical therapist use a boring pen? Buy them a fun anatomical pen that will make them and their clients laugh. Because of the shape; spines and other bones make ideal pens. We love the Lorje ones, MagicW's skull shaped writing instruments and Etsy has their own section dedicated to medical themed pens! Get a matching notebook or diary when you are there!
2. Amusing Mugs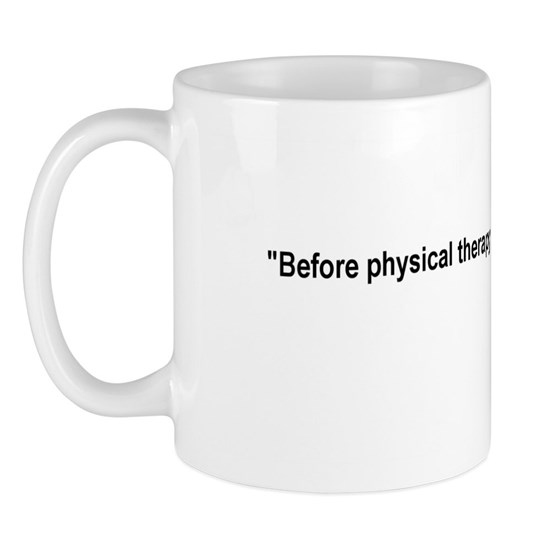 It's likely your physical therapist starts their workday with a cup of tea or coffee. Get them the gift of a funny yet relevant mug. We love this naughty yet amusing mug that is available at Café Press. Etsy and Café Press both have a whole section of their website dedicated to gifts for physical therapist themed mugs that range from funny quotes to Star Wars puns and inspiring mottos.
Other places to buy amusing physical therapist mugs include Zazzle, RedBubble and Teepublic. A quick use of a search engine will lead you to websites that sell this type of gift. Remember, you might not want to get a mug that is too rude for them to use at work.
3. Travel Mug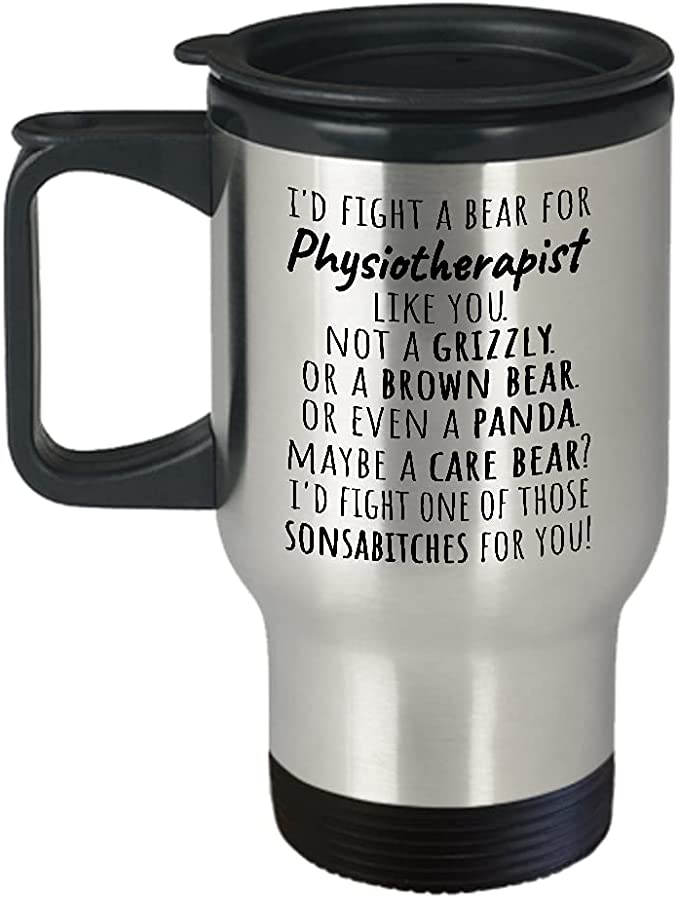 An insulated travel mug is perfect for the physical therapist on the go. They can be used for hot drinks or cold drinks. These stainless-steel tumblers from CafePress are cute and work appropriate. The biggest benefit to buying a travel mug is how it's a sustainable replacement for disposable mugs.
You can also find great travel mugs on Amazon. We like this ferocious mug, this inspiring one that shows your appreciation or this ode to the power of coffee.
4. Flowers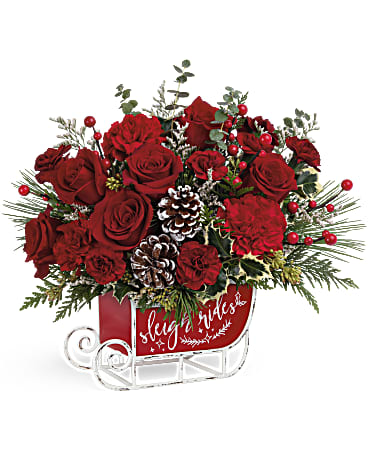 Some physical therapists may appreciate flowers with their thank you card. If you see they have the type of therapy room with flowers, you could buy them a fresh bouquet to brighten up the space. If you are a regular customer, you will know the colors and blooms they like.
Some of our favorite websites to buy flowers online include 1-800-Flowers who have a massive selection of flowers and gifts, Pro Flowers who sources their bouquets from local florists for a quick delivery and Teleflora who make bouquets themed to different occasions.
5. Desktop Ornament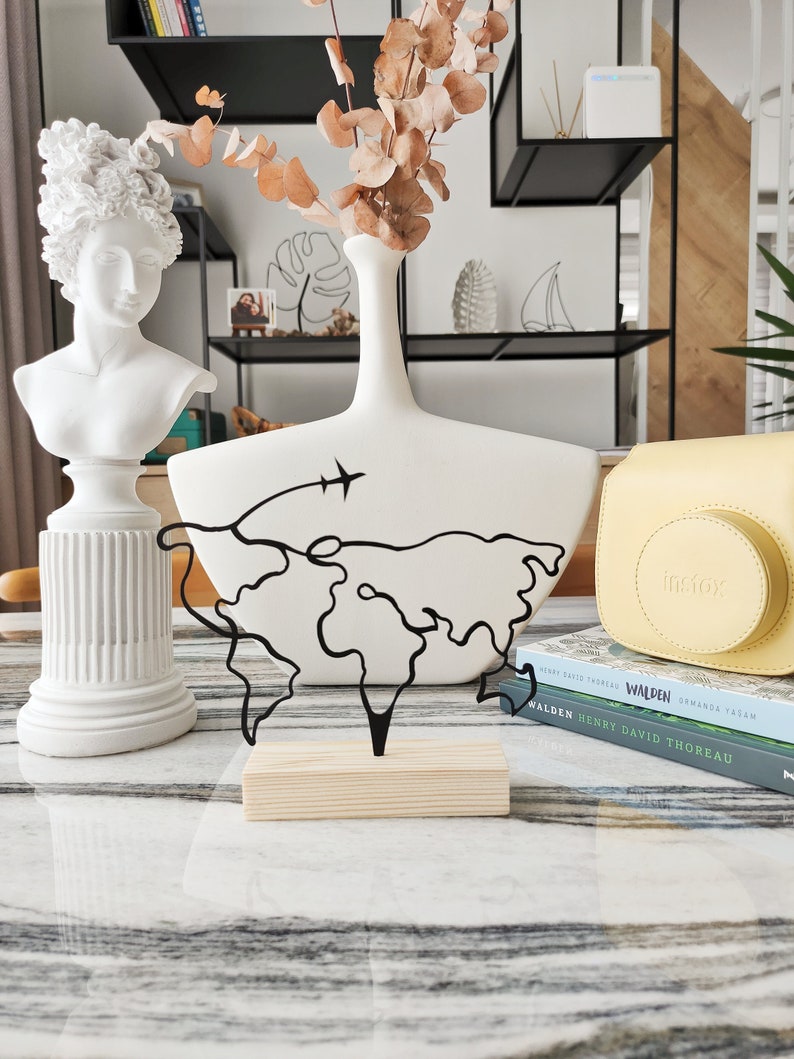 Enhance your physical therapist's workspace with a unique desktop ornament. There are a lot of different little desktop ornaments that can brighten up or add a little personality to their office. Gifts like paperweights, candles and fidget spinners are functional as well as pretty.
UncommonGoods has a variety of desk accessories like terrariums, tea light holders and phone chargers. Etsy also has a collection of unique desktop ornaments, especially good if you know your physical therapist has a specific interest (a favorite animal or TV show perhaps).
6. Gifted Basket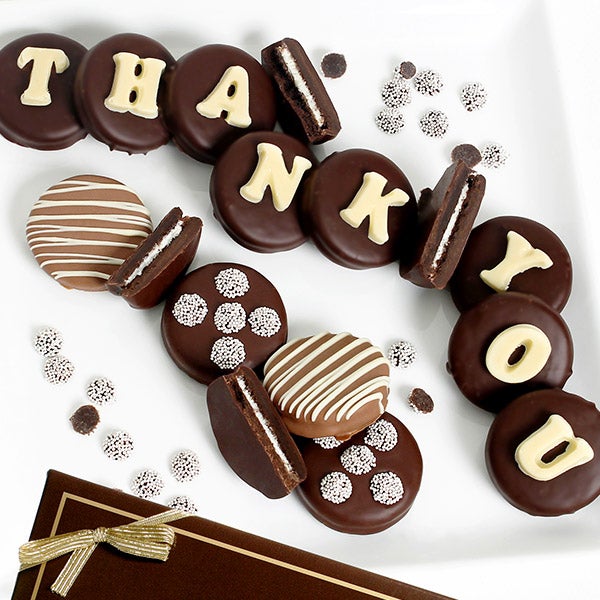 Websites like The Crafted Basket offer a wide selection of pre-designed gift baskets that make the ideal gifts for physical therapists. Customize your basket to suit your physical therapist's tastes or buy their pre-made packages that are aimed at certain purposes, for example coffee and cookie baskets, relaxation bundles or beauty orientated baskets.
Ace of Hearts Gift Baskets create their baskets around holidays, ideal if you want to gift your physical therapist for Easter, Ramadan or Christmas. Gourmet Gifts make handcrafted baskets centred around food and drink.
7. Fun Socks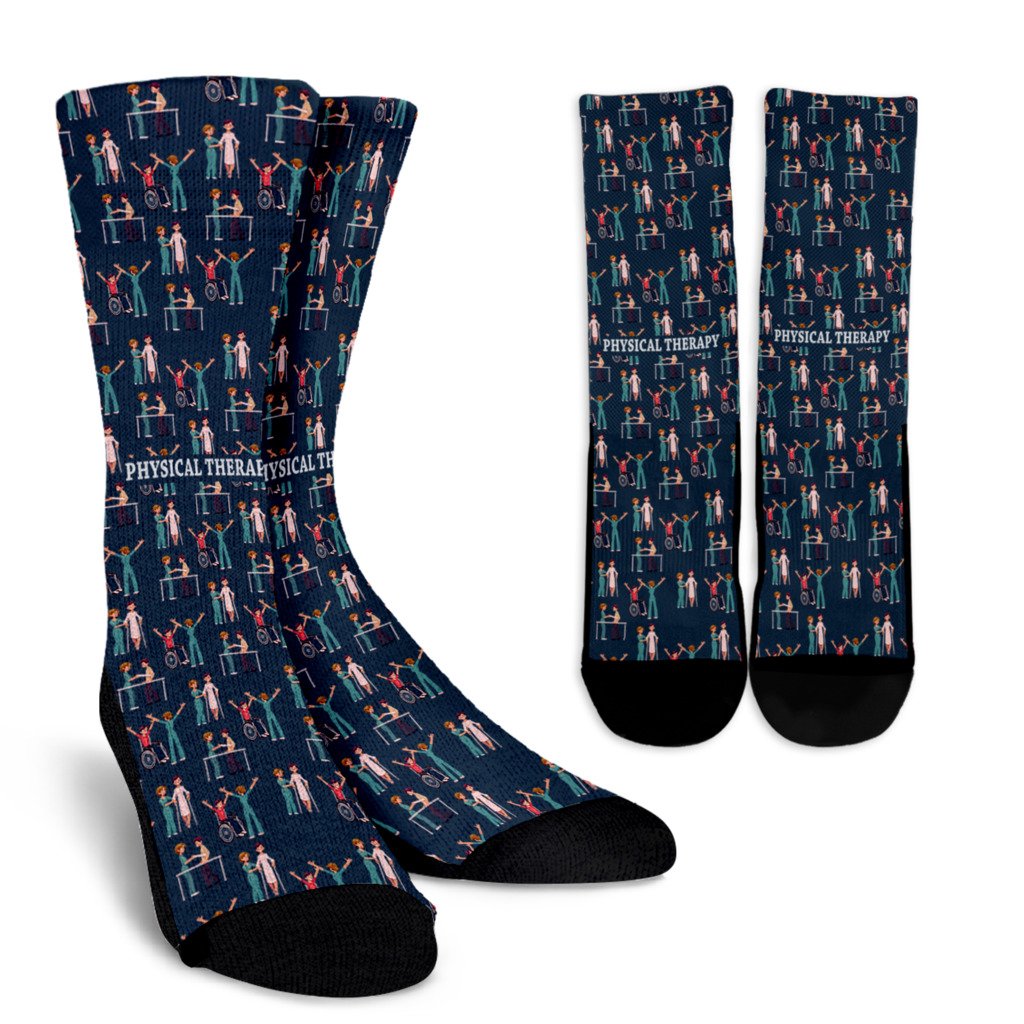 Fun socks are growing in popularity among men and make a great little gift for a physical therapist. Socks can come in every color and every print, including ones themed around physical therapy. We love these Groove Bags physical therapy themed socks especially makes us smile.
It doesn't have to be physio therapy themed, especially if you know their likes and hobbies. Perhaps like are a fan of superhero films or like alien flicks? Maybe they love cats or collection penguin ornaments? They will appreciate you remembering their interests.
If you talk about books with your physical therapist, Audible is a great gift idea! Many physical therapists work in a home setting or drink hundreds of miles a day. They may want background company, as they have no co-workers to enjoy a chat to, so consider buying an audiobook subscription. At less than $15/month, they may appreciate having something to listen on the commute.
9. Wall Clock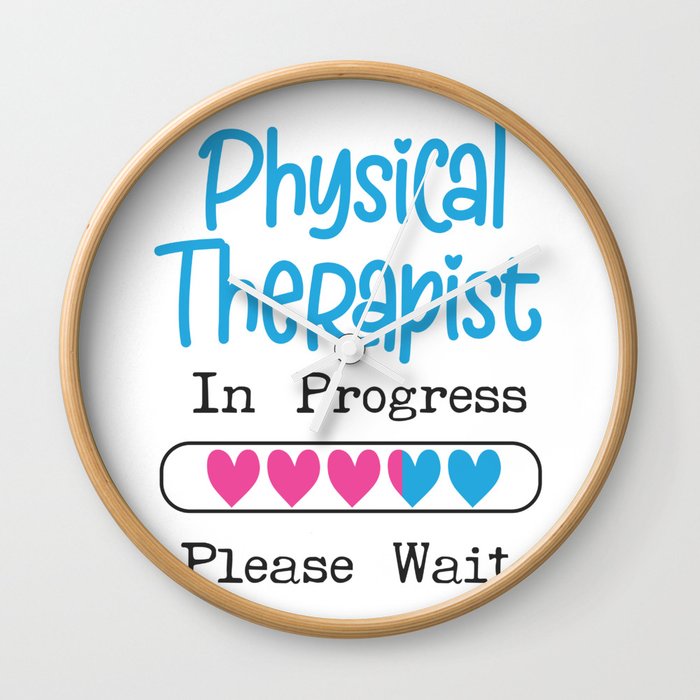 Because physical therapists charge per hour, they always have a clock in their practice. Perhaps you have noticed they have a plain clock that doesn't suit their personality or a clock that doesn't work, buy them a new one. CaféPress, Redbubble and Society 6 have lots of physical therapist related clocks that is sure to put a smile on their face.
If you think they won't appreciate the comedic and sometimes cheeky therapy themed clocks, then buy them a standard, more professional design. Look at the color of their clinic and the existing pieces they have.
10. Picture Frames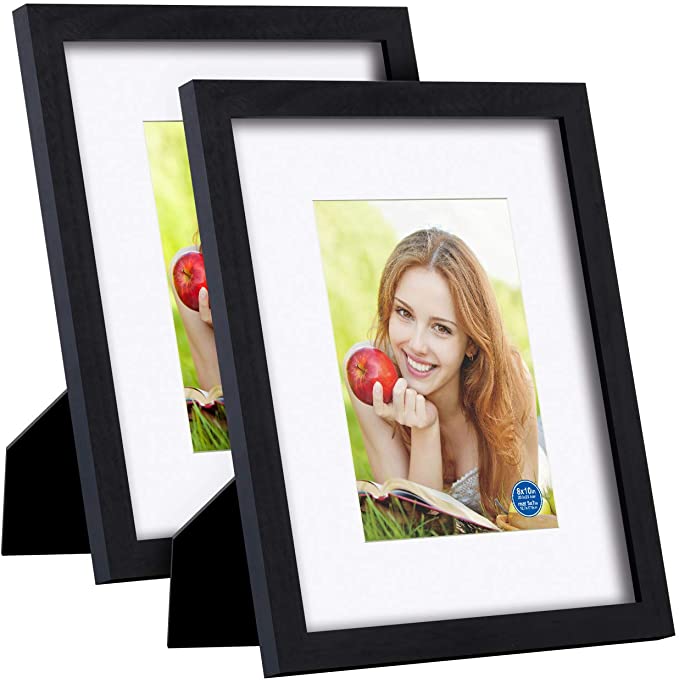 A picture frame is a personal touch many medical professionals and physical therapists have in their offices. They will be filled with memories of their holidays and their vacations, making them seem friendly and approachable. Buy a classic photo frame, an inexpensive yet thoughtful gift, that shows appreciation without being too over personal.
Most gift sites and retailers will sell picture frames at a relatively affordable price, depending on the size and design. Think of the style of the office, is it modern or it more traditional, and a frame that feels like it fits.
11. Wall Art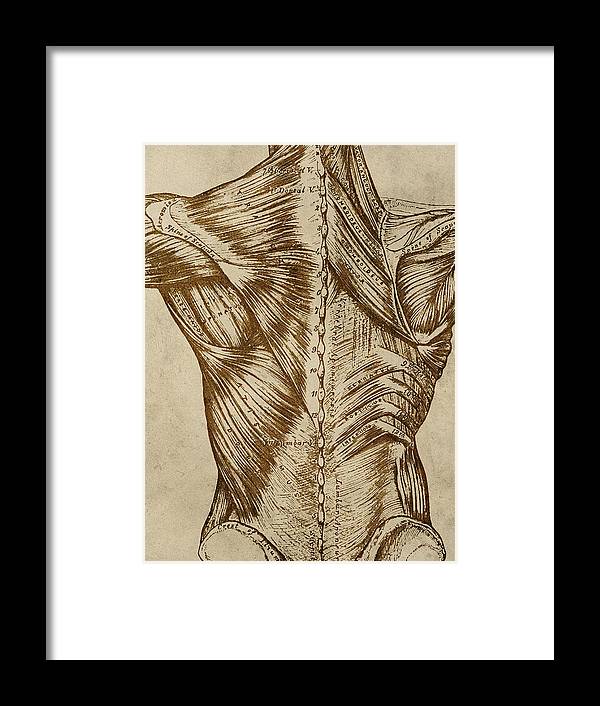 Wall art is an especially fantastic gift if it's a new physical therapy business or a new premise. It can brighten up a space, make the clinic seem less daunting and even put a smile on the face of a patient. An empty office will not help calm the nerves of a first physical therapist client!
Some physical therapists like to keep their wall art on theme with medical and anatomy themed images. Other want something more personal like funny physio themed images, like the ones available at Etsy and Fine Art America. If you are a regular customer, it will be easy for you to know the vibe of their workspace. Northwest Gifts let you create a custom therapist sign with the name of your physical therapist for a bespoke gift.
12. Give to Charity
If you feel the need to express your gratitude in some sort of monetary way, consider making a donation to a local charity in your physical therapist's name. This allows you to express thanks to your physical therapist while helping other people in your community or country.
Perhaps you know someone in their life has a suffered from illness or they have a cause they already support. Foundation for Physical Therapy and AAA Physical Therapy are all fantastic non-profit organizations that help people overcome injuries through using physical therapy.
13. Tea and Coffee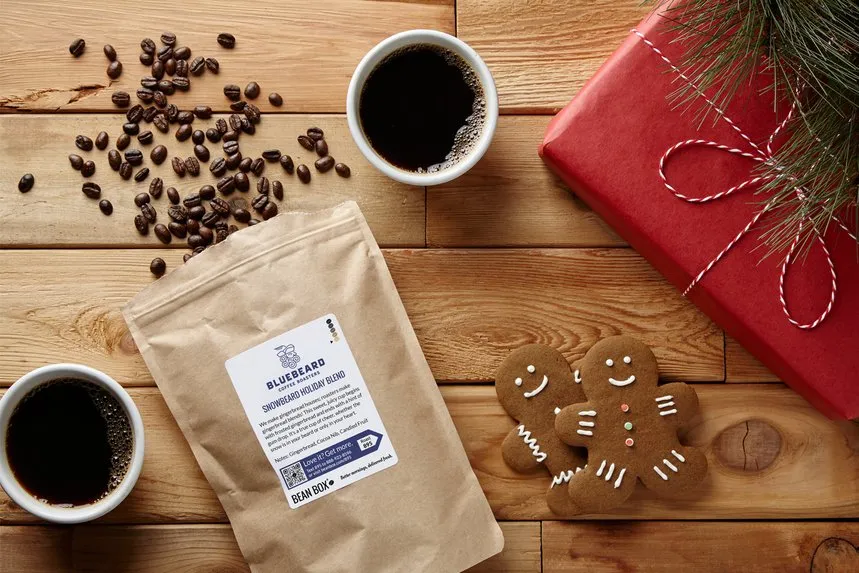 Tea and coffee are a universal love, especially by professionals like physical therapists. Tea and coffee subscriptions, baskets and sample sets are all a great little gift for a hot drink loving physical therapist. Some of our favorites include Trade Coffee with their range of 450 coffees from around the world, Bean Box who team up with indie brewers across the country or Grounds and Hounds, who give 20% of profits to rescue dogs in need.
The Republic of Tea has two different subscription models for both loose and bagged tea, Sips By is a personalized tea box service and Tea Runner offers award-winning teas from around the world.
You can buy a t-shirt with a purpose by shopping at Threads for Therapy. This online boutique helps fund therapy resources for kids with special needs. It's a fantastic charity to support and one they are sure to want to promote. Asides from the fantastic cause, their clothing is cute, bright and highly functional.
Therapy Fix is a monthly subscription box filled with brilliant resources for practicing clinicians. It includes handouts for patient, intervention materials, and resources to help physical therapists become their best.
Sign up and it will be sent to their mailbox with little fuss. All the therapy materials have been developed by clinicians for clinicians. They will even get a chance to contribute content and choose what is added to the subscription box. This is better suited to people in close relationships with physical therapists, otherwise it may come across like you are judging their skills.
How Do You Tell Your Therapist You Appreciate Them
There are lots of ways to tell your therapist how much you appreciate them without needing to buy a gift. Sometimes writing a note is enough of a gesture, especially if your physical therapist feels uncomfortable accepting a gift.
Physical therapists usually find clients through referrals and recommendations. If you want your therapist to know how appreciated they are, tell all your friends, family, and co-workers. They will also appreciate the recommendation, as finding a therapist can be a scary process. Post about them on social media as well, including any local groups you belong to. You might see a post asking for therapist recommendations, tag them or pass on their contact details.
If they have any feedback forms or ways to review them, do it! Write a positive review or add a testimonial on their website. Many people only leave feedback when it's negative, so a therapist will really appreciate when you go out your way to leave a positive message. If you get sent a feedback form, fill it out and throw heaps of praise on your therapist.
The final suggestion is the easiest and least time-consuming, simply ask them what you can do. All physical therapists have their own moral code and preferences. They will usually point you towards a website where you can leave a positive review.
FAQ
Can Physical Therapists Accept Gifts?
After months or years with a physical therapist, you might want to gift them a present. If you're wondering if you are allowed to gift them and if they can accept it, the answer will depend on the gift.
A monetary gift is generally disallowed by therapists. State licensing boards may also prohibit them from receiving money from a patient as a gift, tips may be a different thing. Therapists will generally feel more comfortable accepting items that have low to no monetary value.
In the American Counseling Association Code of Ethics, therapists are advised to consider the relationship, monetary value, and motivation for the giving of a gift between a patient and a therapist.
The reason you have to be careful gifting your physical therapist is that it may be considered acting manipulative and seeking favor. You should only consider gifting your physical therapist a gift if you have had a longer relationship, it will come across badly if you don't know them.
Of course, if you have a personal relationship with someone who works as a physical therapist, there should be no issue. Even if you met as their client, if you have formed a relationship beyond this, there should be no ethical concerns.
How Do You Thank a Physical Therapist?
How you thank your therapist will depend on their ethics. Some are very rigid on boundaries, whilst some are more laid back and flexible. A sincere thank you note of card will generally be well received.
Is It Okay to Give Your Therapist a Thank You Card?
Yes, it's not just okay, it is generally appreciated. A thank you note, or card, will mean a lot to a therapist. Whilst some may not ethically accept gifts, a note or card is always welcome!
As a therapist, I can tell you it means a lot to me when I receive a thank you note or card from a client! Of course, therapists ethically cannot accept most gifts. But a note or card is appreciated!
What Are Bad Gifts for Physical Therapist?
We have listed the best gifts, but there are some gifts that should be avoided when it comes to physical therapists. Choosing these gifts may cause offense, awkwardness or even make them not want to work with you again.
Cash gifts may be a little awkward, especially if you are receiving therapy for free. Many physical therapists will feel uncomfortable taking tips or money in cards as it may be seen as asking for favoritism. Many authorities and organizations will specifically prohibit physical therapists from taking money outside of their charge fee.
While physical therapists will probably drink alcohol in their free time, as healthcare professionals they should not encourage drinking. You should refrain from offering alcohol as a gift to your physical therapist as it carries a negative stigma. Of course, if you know them personally and they happen to work as a physical therapist, there should be no issue with it.
Because your physical therapist will likely have access to decent fitness equipment, an industry pass or discount and contacts in that field, a gym membership will often be a wasteful gift. Also, due to the physical requirements of their job, they won't probably use it very much!
Don't buy them any equipment relevant to their job, they will have more than enough of it. If they need to stock up on things like foam rollers, pad pods or therabands, they will have their own supplier.
Purchasing a book on the topic of physical therapy may seem a good idea, but it comes across a little rude. Offering them a book with advice on the industry they are trained in makes it appear like you think they are bad at their job.