The star power of Star Wars is undeniable. For a fictional universe to capture the hearts of the young and the young at heart while staying relevant with current times is truly extraordinary. And with the Christmas season just round the corner, we've rounded up some really unique Star Wars themed knick-knacks for that Star Wars fan we all have in our social circle.
Less Than $50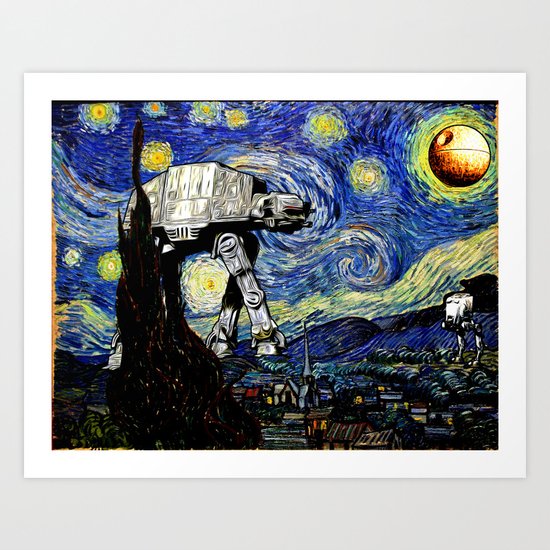 (Image: Society6)
Art Print Mini – Starry Night Versus The Empire (USD$16)
There's nothing like a sophisticated art piece that combines pop culture reference with fine art to show your friend your witty side (and to show that you've given a lot of thought into the gift). Available from Society6 as an art print, or choose to have it printed on rugs and mugs.
(Image: Thinkgeek)
Star Wars Light Up Chopsticks Saber (USD16.99)
Lightsabers aren't just weapon of destruction. They can actually be pretty useful in delivering food into your mouth and feeding your insatiable belly. This pair from Thinkgeek even lights up in a distinctive red or blue glow (depending on whose side you pledge your allegiance to). Perfect for those who treat each meal like a battle.
(Image: Williams-Sonoma)
Williams-Sonoma Star Wars 8-Piece Cookie Cutter Set (USD$29.95)
While the 'force' can be a powerful skill to have, the good people at Williams-Sonoma have created a cookie cutter set so bakers can bring the 'force' into their kitchen and churn out some adorable and delicious cookies.
(Image: Walmart)
Star Wars Death Star Waffle Maker – Officially Licensed Waffle Iron  (USD$39.99)
Now the only thing better than a warm circle of waffle is to have one freshly baked in the shape of a Death Star from a Walmart Death Star Waffle Maker. You'll soon to whizzing out dangerously delicious waffles in no time. The only thing you'll have to worry about is the kink it'll put in your friend's diet plan.
From $50 – $100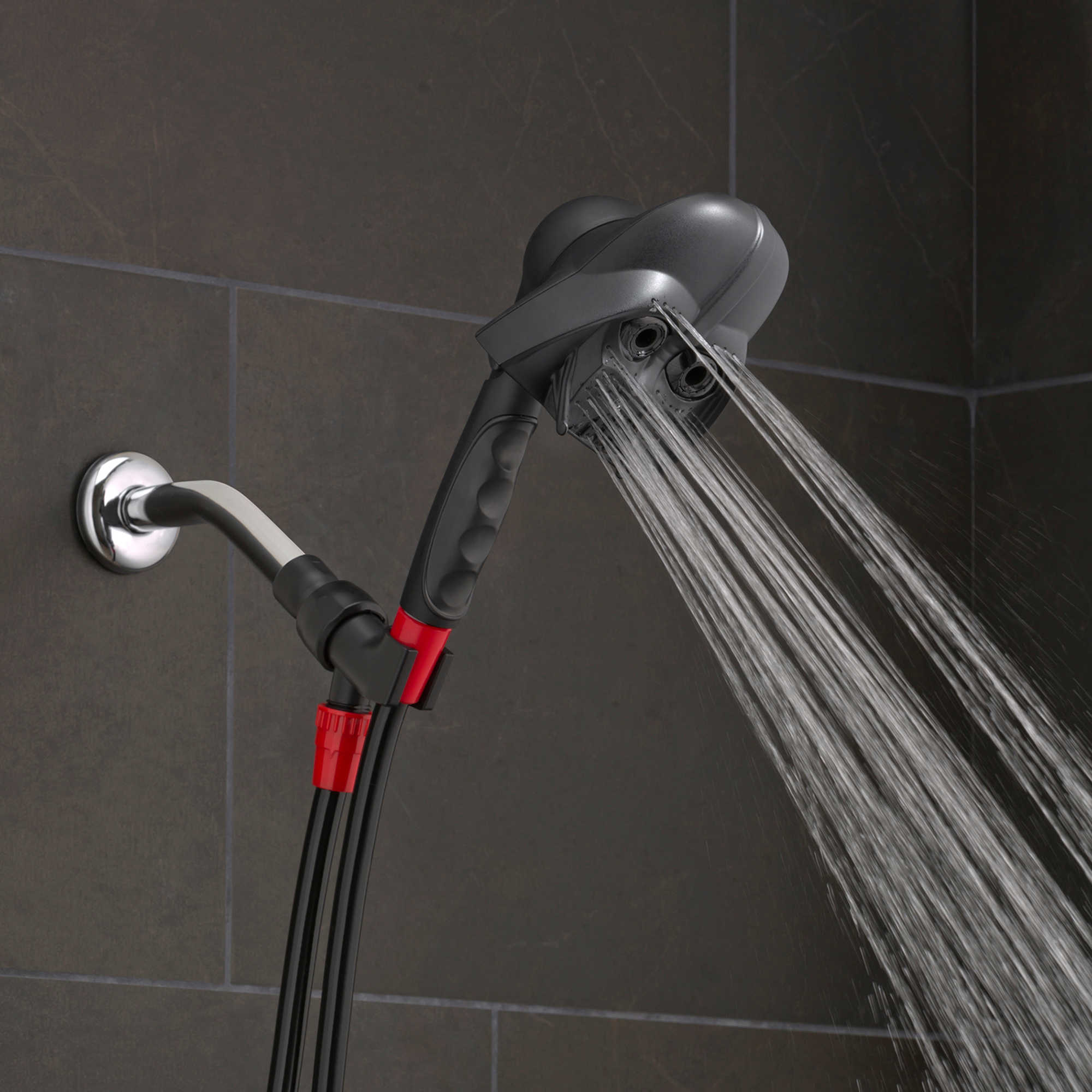 (Image: Bed Bath and Beyond)
Oxygenics® Star Wars™ Darth Vader 3-Spray Handheld Showerhead (£25.66)
Darth Vader's wrath is something you don't want to invoke. But with this shower head from Bed Bath and Beyond, you'll want him to be blasting jets of water at you for a clean and fun (but admittedly a little weird) shower. You can now be the boss of the bad-est boss in the galaxy and control from three spray settings.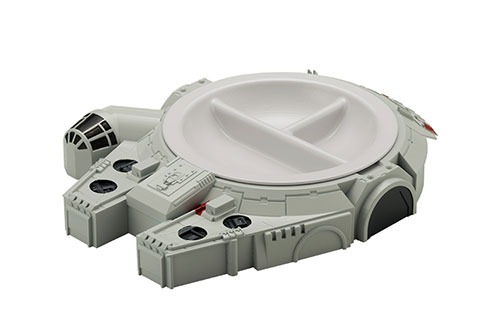 (Image: Amiami)
Star Wars Millennium Falcon Kotobukiya Bento Box (¥4212)
Its great fun eating out of plastic plates that come in partitions when we were young, and this bento box from Amiami is going to make convincing any child to the dinner table so simple. I don't know about you but food certainly looks much more appetising when served like this (and we certainly won't judge if you're an adult and secretly want this).
(Image: ThinkGeek)
R2-D2 Architectural Desk Lamp (USD$59.99)
As if R2-D2 isn't functional enough, you can now keep this loyal sidekick at the side of your study table to illuminate your nights and accompany you through the various studying sessions. This one from ThinkGeek is going to keep you at your desk for some time.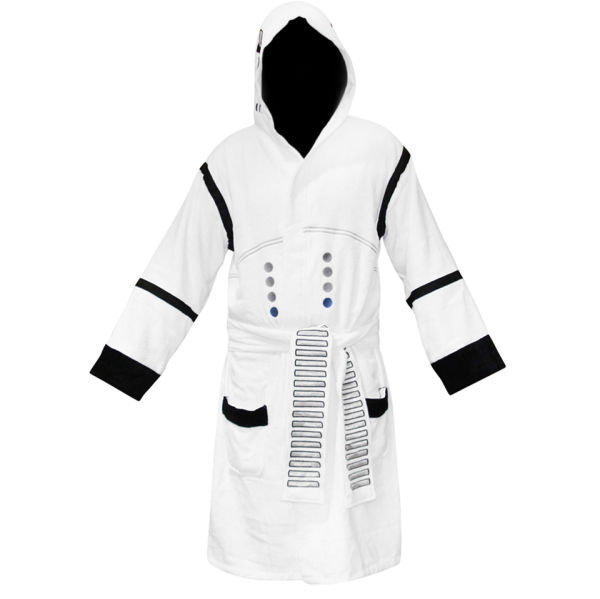 (Image: IWOOT)
Star Wars Stormtrooper Adult Towel Bathrobe (£50)
You've been a soldier at work and now that you're back home, relax in a stormtrooper bathrobe so comfortable that it's fit for the soldiers of the galaxy. This one from IWOOT has a belt and two huge pockets for you to store anything you want.
Over $100
(Image: ThinkGeek)
Star Wars Tauntaun Sleeping Bag (USD$149.99)
Sleep in the belly of the beast and feeling safe and secure with this Tauntaun sleeping bag from ThinkGeek. You'll be able to get a good night's sleep knowing that you're well protected from the weather and cold.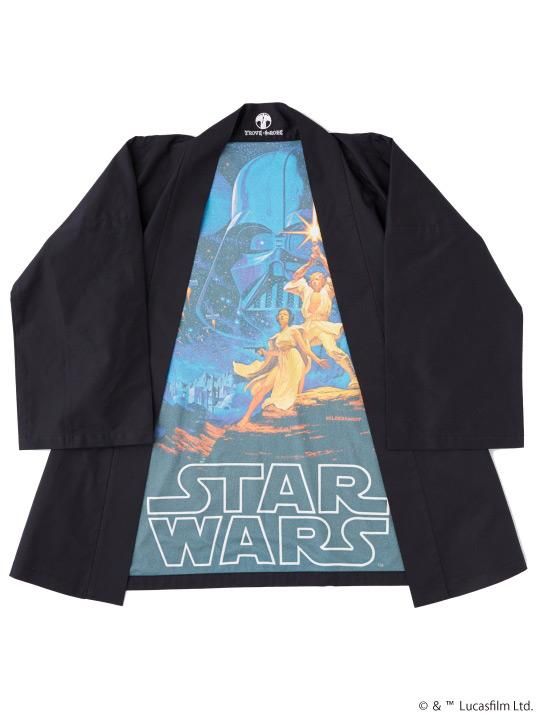 (Image: Trove)
Star Wars Robe (¥19,440)
The characters in the movie often wear robes that might draw stares if you choose to wear them out on the streets. But the designers at Trove have come up with a robe inspired outerwear that combines the allure of the movie with modern street style for the perfect fashion piece.  
Feeling inspired yet? Is the force to start shopping strong? If so, simply put up a request on Airfrov and let our returning travellers bring back a piece of the fictional universe for you.
Comments
comments