It's finally time for the Adidas Gazelle to steal the limelight. This pair of versatile trainers might be the less famous than the ubiquitous Stan Smiths, but the Gazelle is making a quiet stir with the ability to fully customise every aspect of your shoe.
Reinventing classics
From the heel to toe, pick from various finishings and colour options to personalise a unique pair of Gazelle that is truly yours to call your own. As part of the mi Adidas Customised Gear collection, the brand is now taking in individualised orders with price starting from USD$95.
This timeless Gazelle design might have endured the test of time since the 1960s, but that doesn't mean that we cannot inject a little fun and personality into the mix. Say goodbye to the standard colour palette and choose from a lean select of colours ranging from the minimalist Mist Slate to the vibrant Lush Pink for that perfect modern makeover. 
Spoilt for choice
The sky's the limit when it comes to the range of customisability. From the base to the tongue and even the tongue logo, fickle shoppers have to be prepared to spend a little time browsing through the various permutations (trust us, we've been there). So to help you kick start the creative process of you becoming your own sneaker Picasso, here are some permutations that we've played around and come up with.
For the pastel heads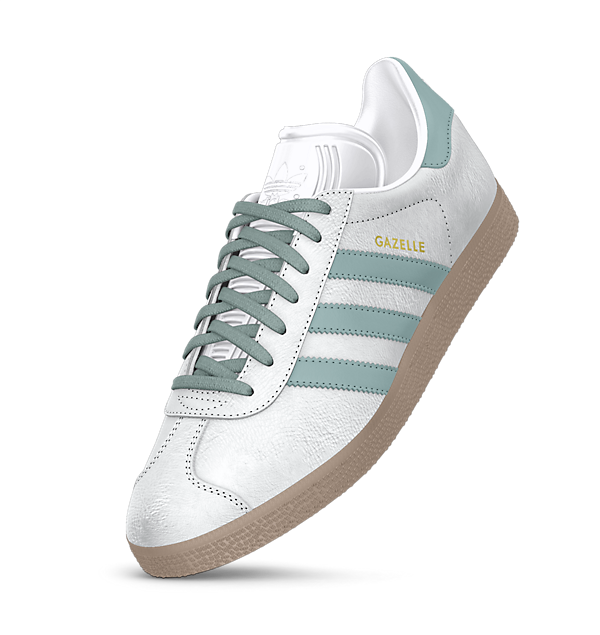 Add that subtle pop of dazzle with some colour accent and stand out from a sea of basic white sneakers. Contrast the light hues with a Gum 3 insole for greater visual interest.
For the classic lovers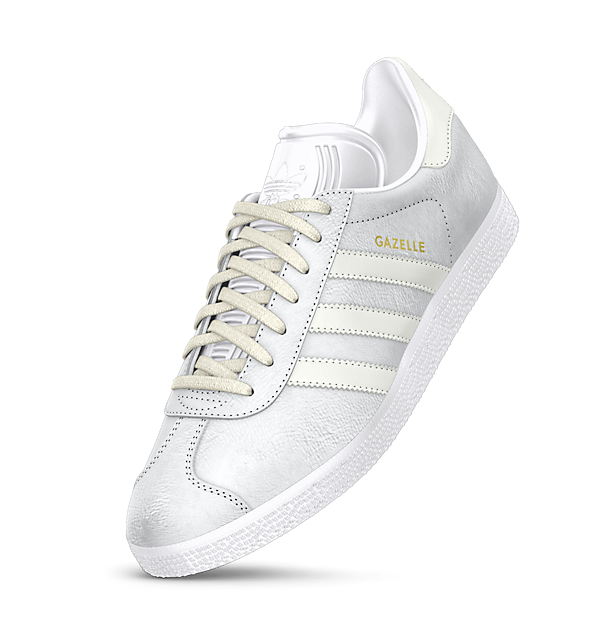 There's nothing wrong with a pair of pearly white sneaker. But why not make a quiet scene and accent the classic all-white with some off-white details to make the shoe pop that little more.
For the adventurous dresser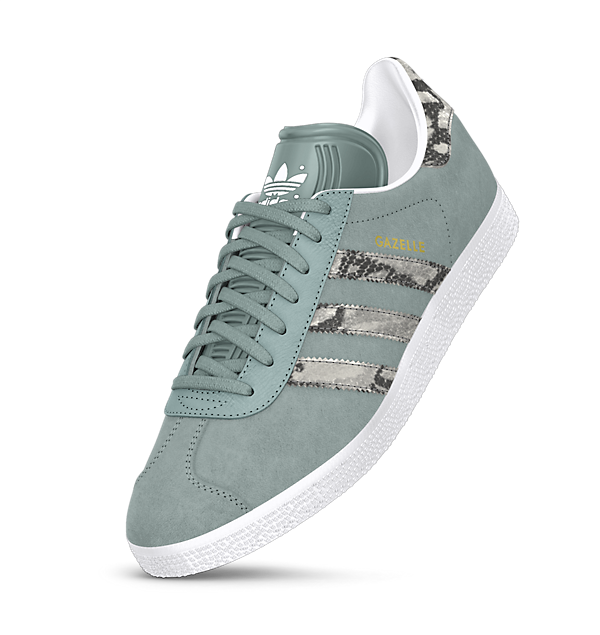 Inject some pattern into your kicks with some snake-look leather for a truly one-of-a-kind finish befitting for a personalised sneaker.
For a colour pop
Add a splash of colour and have your kicks shine as bright as your day. Sizes are available in both male and female sizes as well.
For the nudes-obsessed
Perfect for those who like their colours muted. Opt for an Off-white insole to complement the monochromatic scheme of sesame and brown hues.
After you're done choosing the colours, you can even personalise your sock liner:

The Mi Gazelle shoes go for USD $95  (SGD $136) if you order them from United States, or £89.95 (SGD $159) if you order them from United Kingdom 
Feeling inspired yet? Start designing your very own Gazelle sneaker here and get our Airfrov travellers to bring it back for you!
( body text images: Adidas)
Comments
comments