Cyber Monday is now gearing up to be bigger and better than ever, as literally anything can be done via the Internet these days. It started when consumers in America sought to avoid the mayhem on Black Friday and switched to shopping online instead.
Retailers started taking notice of a period when Internet use increased dramatically just after Thanksgiving holiday in America in the early 2000s. By 2005, the Monday spike in online sales was termed as what is now called 'Cyber Monday'.
This benefits us all from across the globe as we ride along on the shopping wave. These days, it has even evolved to become 'Cyber Week' — more cheap deals for the 'kiasu' in you.
Here are some of the irresistible deals we have rounded up:
Img: Sephora Cyber Monday 2015/ Beauty Geek
For the beauty queens:
Make-up fans will be stocking up on their beauty collection with the glitziest eyeshadow palettes with these luscious deals.
Sephora: Get a free Cyber Monday festive bag filled with 7 mystery samples and a full-size mask with a $25 using code SURPRIS3, online only. They are also offering free shipping within the US with code SHIPNOW on orders over $25. The offer ends December 1.
Bobbi Brown: $10 off $50+ purchase, $20 off $100+ purchase, $30 off $150+ purchase, no code necessary, November 30 through December 3.
The Body Shop: 50% off sitewide and free shipping within the US on November 30 only.
Img: Playstore
For the fashionistas:
This couldn't have come at a more perfect time to get your perfect Christmas outfit or revamp our wardrobe for the new year! (You can even 'stock up' for Chinese New Year!)
ASOS: Take 30% off sitewide with code BLESSED including items on their beauty page.
H&M: Up to 60 percent off select items and free shipping within the US with code 0319 now through Monday, November 28.
Get that back-to-school backpack on Herschel Supply, offering $20 off orders of $80+, $40 off orders of $120+, and $60 off orders of $160+.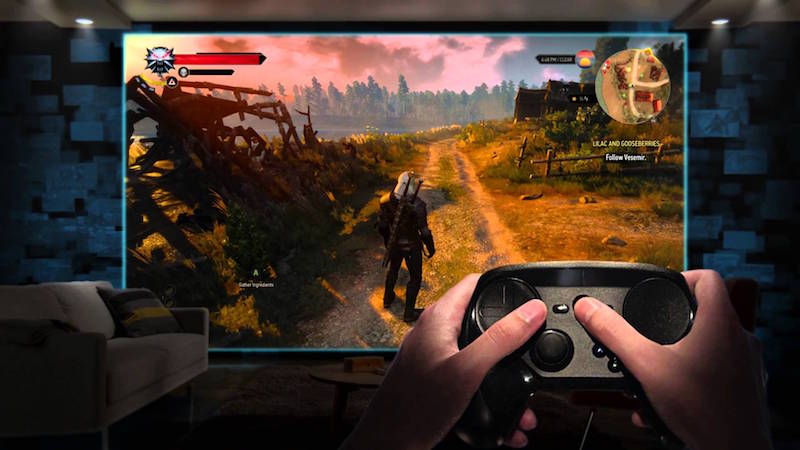 Img: Gadgets 360
For the gamers:
It's time for the geeks to upgrade their game stations! These week-long deals will buy you enough games to possibly last your entire year.
Microsoft is offering a $50 discount on any new Xbox One or Xbox One S bundle.
Steam will have thousands of titles like Batman, Far Cry, Outlast, Grim Dawn and Sid Meier's Civilization up to 92 percent off. Discounted titles will switch daily so be sure to check it out! The sale runs now through Tuesday, November 29, at 10 a.m. PT.
Gamestop is offering Cyber Monday deals on your favorite PS4, Xbox One, Xbox 360, PS3, PC, Nintendo 3DS and Wii U games — a whole week's worth of deals from November 28 to December 2.
Img: Expedia
For the traveller:
Satisfy the wanderlust in you with these amazing hotel and travel deals. Just make sure you don't snooze, for fastest fingers first!
You're in for a special treat on Monday with Expedia. Log on to the app to get up to 90% off hotel bookings. Or, go online to see new hotel coupons every hour until 6 p.m.
Plan a European adventure for the new year. Topdeck Travel is offering 30% off all Europe trips.
Here's a reason to wake up early as Orbitz is offering 17% off select hotels to the first 500 bookers on Cyber Monday. Just enter the promo code DEALSONDEALS and remember to set your alarm clocks!
CheapTickets.com is offering 20% off select hotels to the first 250 bookers with the promo code ACTFAST250.
Img: Amazon
For those who want anything and everything:
Can't really decide what you want but you don't want to lose out on a good deal? Head over to these sites, which offer everything under the sun. They will have new deals popping up every time to inspire your inner-shopaholic.
Amazon has combined Black Friday, Cyber Monday and Christmas sales into Cyber Monday sale into one massive shopping black hole spanning 35 days, running from November 14 to December 22. It features limited-time offers from more than a thousand Amazon sellers, from Amazon devices, HDTVs, toys and more. New deals dispatch almost every five minutes — the best being on Cyber Monday.
Walmart is offering an array of savings throughout the store from appliances, tech wearables to skin care products. You will be able to find something for every family member! One of the coolest deals is that they are offering 50% off all Samsung HDTVs. The Samsung 32″ 5000 Series Full HD LED TV is selling for $167.99 (originally $479.99)!
Only ship within the US? Get a traveller to bring these products back for you!
Comments
comments